'A team of match-winners, that is the beauty of India'
'India vs Pakistan matches are exceptionally high-pressure matches and you have to be switched on throughout the 100 overs'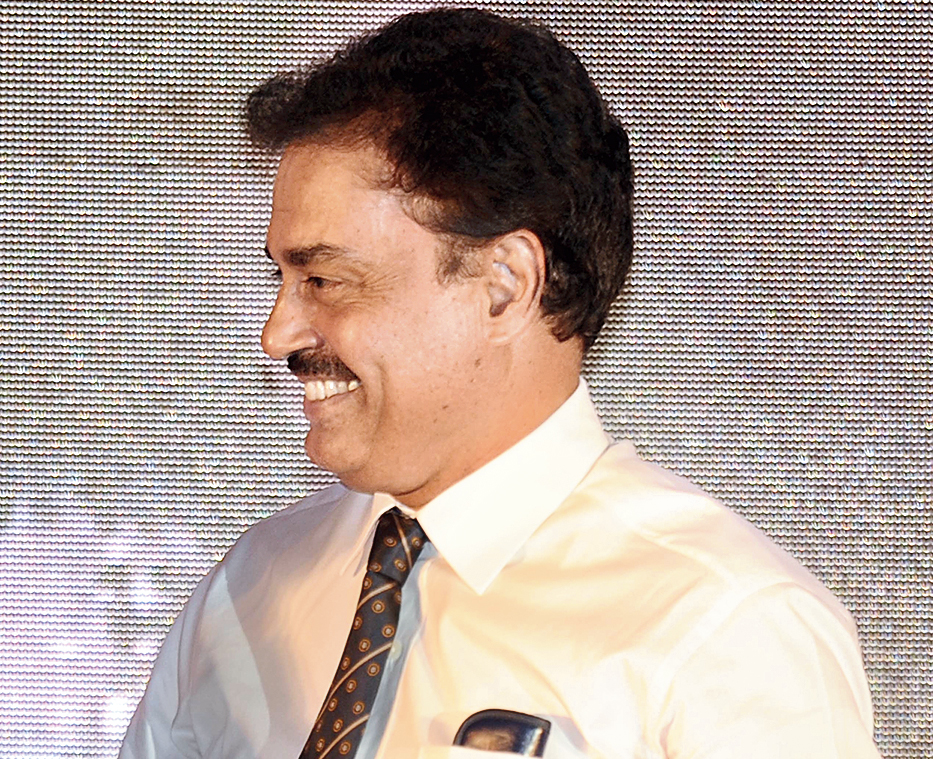 ---
|
Calcutta
|
Published 17.06.19, 11:03 PM
---
Dilip Balwant Vengsarkar, a former captain of India, member of the 1983 World Cup-winning squad and a former chairman of the national selection committee, spoke to The Telegraph from his Mumbai residence late on Monday.
Excerpts...
Q Is this generation of Indian cricketers just too good or are their Pakistani contemporaries a distant and rather poor second in terms of skill and temperament?
A I wouldn't say the Pakistani cricketers are bad, rather Indian cricket has grown enormously in the past decade, a period where no Tests have been played in Pakistan (after the terror strike on the Sri Lanka team bus, in March 2009) and no big team has deemed it fit to play even ODIs and T20Is. For cricket to flourish, the youngsters must regularly get the experience of watching top-class cricketers across the formats. Only then will the base grow and talent emerge... The Pakistan Cricket Board has started the PSL, but in the last edition, 26 of the 34 matches were played in the UAE. The entire PSL also isn't played in Pakistan... Youngsters get inspired by watching in person.
Q But the present and emerging generations in India are definitely a more confident lot. Do you agree?
A One hundred per cent... More confident and fearless. Exposure in the IPL, which has completed 11 years... Infrastructure comparable to the best in the world has been available... More than one factor has been at work.
Q You played against great teams from Pakistan...
A It's not fair to compare cricketers of different eras. It's a fact, however, that Pakistan had that formidable look for much of my career (1976-1992).
Q India 7, Pakistan 0 in World Cups... A phenomenal record...
A Pakistan clearly have a mental block, I cannot find any other explanation... India vs Pakistan matches are exceptionally high-pressure matches and you have to be switched on throughout the 100 overs. Absorbing pressure helps. Obviously, the Indians have been doing that much better in recent years, even though Pakistan won the 2017 Champions Trophy final when the world expected India to stay champions.
Q For years, one has heard of the need to overhaul the domestic cricket structure in Pakistan. Your view?
A I don't know much about the set-up there, so I won't comment. However, India has a world-class infrastructure and the quality of the facilities encourages better cricketers. If we lack something, at this point in time, it's the National Cricket Academy (NCA) functioning in a proper manner. I'm told it's no more than a rehab centre now.
Q Weren't you the NCA boss at some point?
A For a while, I was the NCA director and (former Board official) Niranjan Shah the chairman. The going may have been smooth but for people who know nothing of cricket being made to run the Board.
Q Your take on Sunday's one-sided match in Manchester?
A India were far too good... Rohit Sharma has taken batting in ODIs to another level, KL Rahul handled the pressure well, Virat Kohli produced another pleasing innings and Hardik Pandya did some damage too — both with bat and ball... Kuldeep Yadav as well, with the ball... Everybody contributed.
Q Was the hype unwarranted?
A Given the history and animosity between India and Pakistan, it cannot be avoided. I don't see the hype ever going away.
Q India are striding rapidly towards the World Cup semi-final. Your thoughts?
A Of course... South Africa, Australia, Pakistan... All have been defeated and points shared with New Zealand... India can't be stopped from making the last-four.
Q Hopefully, Virat and his men won't get overconfident...
A I hope so too. They've been professional so far. It should remain that way. This is a team of match-winners, that is the beauty of India.
Q Shikhar Dhawan hasn't been replaced, yet Rishabh Pant is in England as a 'cover'. In an absolute emergency, the experienced Ajinkya Rahane could have been summoned. After all, he's already there, turning out for Hampshire…
A Baffling... I can't understand... Rahane isn't just playing in England, he got a 119 on his County debut last month. Not sure of the thinking of the team management and the selectors on this one... Let's hope Shikhar and Bhuvi recover quickly.
Q Some words on Virat's captaincy, especially against Pakistan...
A Top stuff from Virat. It's not easy to lose a frontline bowler so early (Bhuvneshwar Kumar in over No.5), but Virat controlled proceedings when things could have gone haywire. He looks assured.
Q The TV camera caught Sarfaraz Ahmed, the Pakistan captain, yawning... Hugely embarrassing surely for Pakistan...
A Shocking.
Q One more... The World Cup is in week No.3. Your four for the semi-finals?
A India, England, Australia... The remaining position could go to New Zealand... The West Indies and Pakistan appear to be falling away. Pakistan, for example, had to stop India. They failed... And, as we speak, the West Indies have been comprehensively beaten by Bangladesh. They reached an intimidating target (322) with almost nine overs to spare. Bangladesh have risen to No.5 on the table.