Focused Fouaad Mirza's rise & 'falls'
Like all athletes, Fouaad's sights are set on qualifying for the Tokyo Olympics, but his ambitions don't end there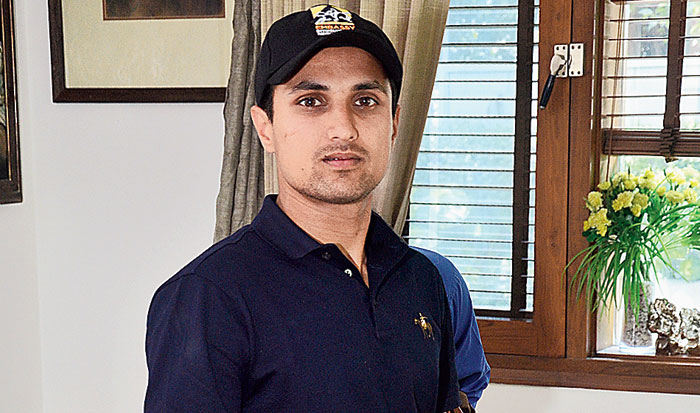 "I want to be the best in the world…The No.1… I want to make history," Fouaad said
File picture
---
Calcutta
|
Published 28.08.19, 09:06 PM
|
---
Fouaad Mirza has several firsts to his credit. He is the first civilian who won an individual medal (silver) in eventing for India at the Asian Games last year. He will be the first civilian who will be bestowed the Arjuna Award in equestrianism on Thursday.
Like all athletes, Fouaad's sights are set on qualifying for the Tokyo Olympics. But his ambitions don't end there.
"I want to be the best in the world…The No.1… I want to make history," Fouaad told The Telegraph from New Delhi.
Fouaad shrugs off his previous achievements: "Of course, it's nice to look back, once in a while, on what I have achieved. But I am always focused on the now and what is to come."
Which is why he had contemplated giving the Awards ceremony a miss, since he will be participating in an Olympic qualifying tournament in Poland from September 5 and did not want to be distracted from the dream he is chasing.
But a good thought later, he's here. "An Arjuna comes once in a lifetime… No, there was no way I could have missed it," says the 27-year-old who trains under Sandra Aufarth in Germany.
An injury to his preferred horse, Seigneur Medicott, came as a big blow to Fouaad. "Medicott helped me win the two silver medals at the Asian Games last year. He has been my faithful partner. However, I have to move on… I have two other horses capable of doing the job."
How about sharing a couple of interesting anecdotes from his experiences?
"You see, I grew up around horses. I would go to the stables and play around the horses along with the ducks, rabbits and geese. My parents (Dr Hasneyn Mirza and Indira Basapa) never forced me to ride. Then, when I was around five, I first sat on a horse and thence began a life-long love story," he laughs.
"My father had told me that I must fall at least a 100 times before I could learn to ride…and every time I fell, I would keep a count. The number of times I took a fall well crossed a hundred," he laughs again.
"Once when I was around five, I had a nasty fall and the horse, while walking away, had stepped on my face. I was rushed to the hospital from the Embassy International Riding School where I was given around 16 stitches. When dad rushed to the hospital, I told him that it was my 98th (or some such) fall. I did not cry. That scar is still there," Fouaad reminisces.
Coming back to the present, Fouaad says that the mental aspect in equestrian sport — like in any other — is equally important. "Each person has his own way of dealing with pressure and adversity.
"My motto is to stay positive and see the good in any negative situation. My outlook has helped me overcome many odds and hope will help me attain my goals in future," he concludes.