Emotional farewell for Gautam Gambhir
Gambhir will continue to work for cricketers in the DDCA set-up as a government nominee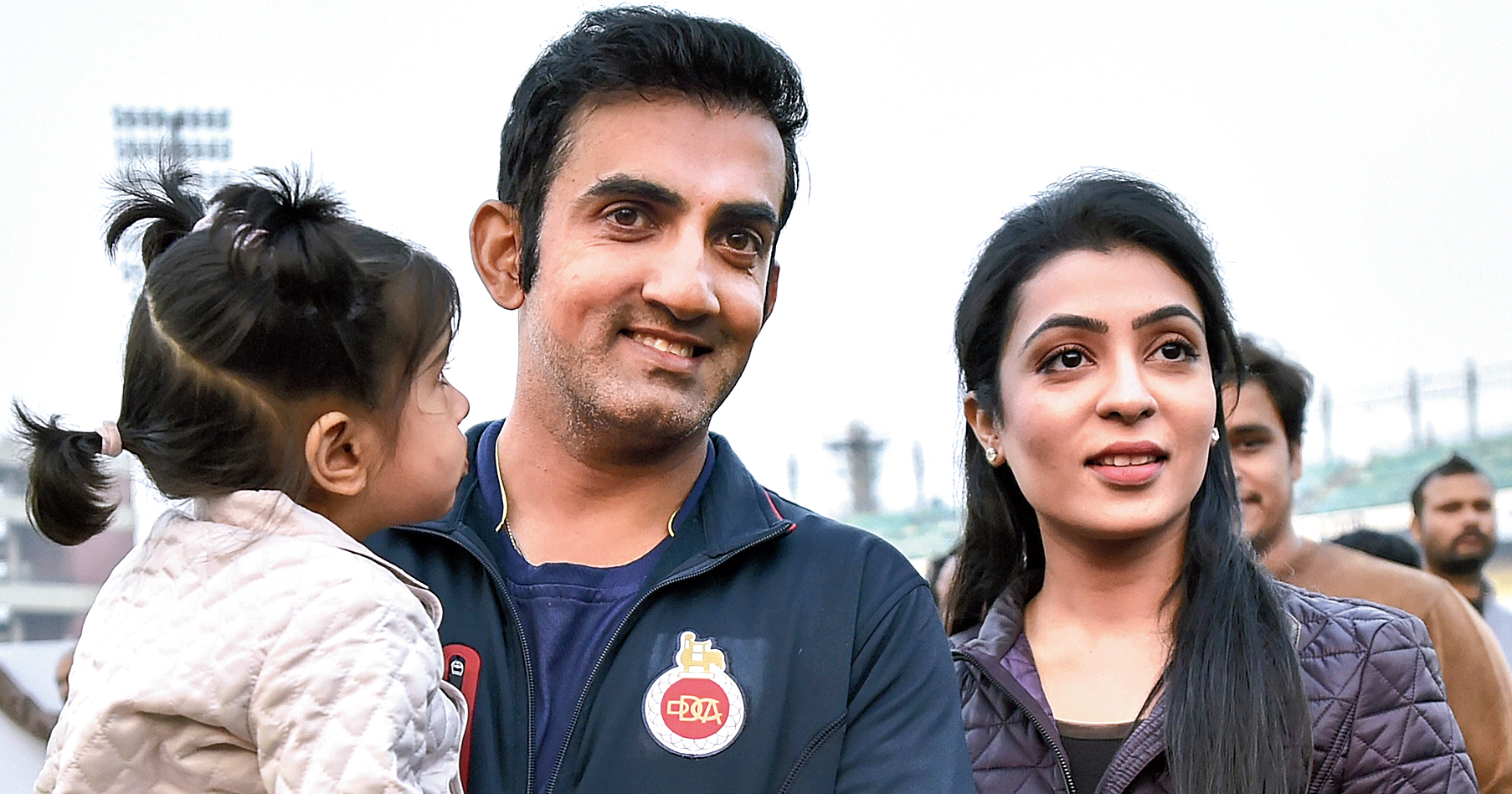 ---
---
Bad light stopped play early at the Kotla on Sunday afternoon, but the halo of Gautam Gambhir's remarkable cricket career lit up the occasion. Delhi could have logged six points from their Ranji Trophy Elite Group B match against Andhra as they had just an 88-run target. But they could get only 41 for two in the five overs that they got to play.
But perhaps it was not the time to regret a missed opportunity. Rather, it was the time to celebrate the career of one of Delhi's most successful cricketers, the curtains on which came down on Sunday.
It was an emotional Kotla saluting former India opener Gambhir after his last match in representative cricket.
Quite expectedly, the senior officials of Delhi and District Cricket Association (DDCA) and the players, of both the teams, came down to the ground to felicitate Gambhir after the end of the day's proceedings. But Gambhir has always been a bit different from the usual. This time too, he left his own signature, literally. The left-handed batsman asked his teammates to join him as he went to talk to the fans who had gathered at one corner of the stands at the Kotla to bid farewell to their favourite cricketer.
Gambhir spent a considerable amount of time with his fans, obliging for photographs and distributed autographs.
"Thank you very much… The DDCA gave the platform to achieve my dream. I had always been very thankful to the DDCA. I always wanted to finish my career with the DDCA. There were times when I had the option of playing for other states, but I have always been honest to the DDCA. Loyalty has been an important thing for me," said Gambhir, after he was presented with a plaque by DDCA president Rajat Sharma.
If the reports within the DDCA are to be believed, not everything was cordial when Gambhir announced his retirement from the game. While some did not approve his earlier decision to play Delhi's home matches only, his position in the DDCA as the government nominee also raised eyebrows.
Gambhir, however, made it clear that he was serious about his position as the government nominee and would continue to work for cricketers in the DDCA set-up. "I am still a government nominee. Now I can try and contribute and there will be no conflict of interest. I faced a lot of criticism for taking up this position. If I have been given a responsibility, I would try to be absolutely honest with it and would try to help the game and the boys.
"The boys need a lot of things in the DDCA and hopefully, I can put that forward to the executive committee and get those things done," he said.
What next after cricket? "I haven't even thought about it. This (playing cricket) is something that I have done for the last 25 years of my life… So I don't know whether I would be good at anything else. But whatever I do, I am going to do with the same passion," he said.
Gambhir said there was no truth that he was joining politics. "There are rumours (about joining politics)… Probably because I take up social issues. That's the reason why people think I am going to join politics," he said.
Gambhir said he was not sure whether he would take up a coaching job in the near future, but ruled out joining cricket administration. "I am too straightforward a person to be in administration. I don't think people will accept me anywhere," he said.
Brief scores: Andhra 390 & 130. Delhi 433 & 41/2. Match drawn.