Cricket sweeps way through minefield
Game rises above odds to retain essence amid virus threat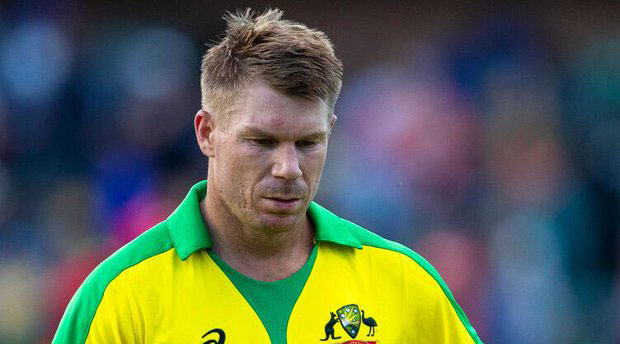 ---
---
On his return to Lahore this week, Azhar Ali, the Pakistan captain, could be forgiven the indulgence of posting a video of his family reunion.
After all, it was not just that his side had lost their Test series in England, but that he had escaped two months' confinement inside cricket's most airtight of biosecure bubbles.
It is the Australian cricketers' turn now to discover what it means to have one's horizons reduced to two grounds, with only each other for company. Aaron Finch argues that this limited-overs tour is likely to be anything but a mind-broadening experience, noting that his players' mental health is "something to monitor heavily".
Heaven knows how David Boon, who reputedly sank 52 cans en route from Sydney to London in 1989 — prompting a congratulatory announcement from the pilot on breaking the Australia-to-England drinking record — would have coped.
Yet viewed another way, the Australians' arrival marks nothing less than the completion of a sporting miracle. Back when the Pakistan trio of Haider Ali, Haris Rauf and Shadab Khan tested positive for Covid-19 in late June, the chances of a successful summer of cricket looked slim at best.
This is one sport, though, that has refused to be razed by the wrecking ball of the virus. Courtesy of the England and Wales Cricket Board's stringent enforcement of the protocols, the precarious edifice of pandemic-proofed cricket has stayed intact.
The visit of Finch and his team is doubly remarkable in light of the situation in Australia, which has implemented some of the most draconian Covid policies outside Wuhan. As it stands, all citizens are confined to barracks, unable to travel abroad even in exceptional circumstances. Still, such is cricket's place at the heart of national identity, it has secured the rarest of exemptions.
It is not some ragtag band of second-stringers that Australia has cobbled together, either. All its swashbuckling stars are present. There has been no dilution of this squad's quality due to force majeure.
Should the precedents set by the two previous series hold firm, these six contests between England and Australia will be a nourishing watch, regardless of the backdrop of empty seats. Such are the sport's tangled sub-plots that it is able, more than most, to generate its own noise to fill the void, not least when the viewer hears Broad tell a diving Jos Buttler: "What a catch that is."
Covid has been a cruel mistress for international sport, leaving countless multi-nation championships scattered in her wake. Cricket, however, has been defiant in plotting a path through the carnage. In part, its broadcast deals gave the ECB little choice but to try to find a way. But its record of bringing together teams from four continents in the midst of a worldwide plague should stand as powerful testament to its ingenuity.
The Daily Telegraph