Zoom in on the problem
TECH TONIC: Too popular too soon, the free app became riskier to use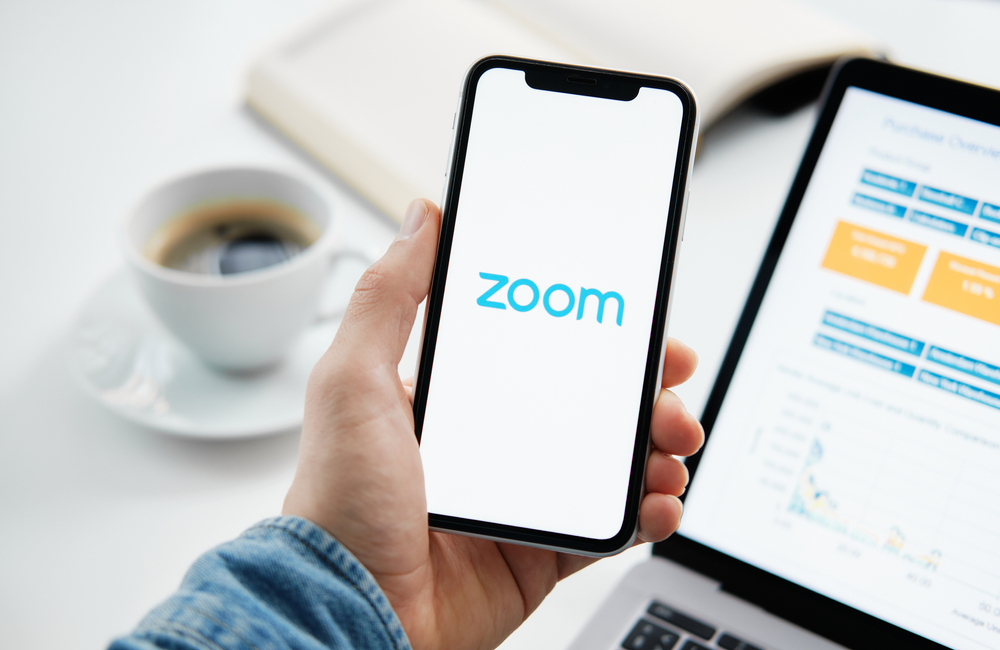 It is important to take control of your own security and privacy
(Shutterstock)
---
Published 13.04.20, 10:19 AM
|
---
In the wake of the lockdown, Zoom, a video communication service, has had a meteoric rise in popularity. So much so that it is on its way to becoming the generic term for video conferencing. Apple's App Store has ranked it Number 1 among all free apps.
Just as employees started holding meetings from home and school and college lectures went online using Zoom, reports appeared of huge security breaches in the service. Important conferences were "Zoombombed" with racial slurs and pornographic images. Zoom was also accused of leaking data, including LinkedIn profiles as well as encryption keys to Facebook and Instagram. Recorded videos of confidential meetings turned up online. Apparently, video calls made on the app were not end-to-end encrypted as claimed.
All this led to companies such as Elon Musk's SpaceX dropping Zoom like a hot cake. Nasa, one of SpaceX's biggest customers, also prohibited its employees from using Zoom. The biggest users of Zoom, the school districts in New York City and Nevada's Clark County, have also banned or disabled Zoom.
The bulk of "Zoombombing" and security lapses was due to lax user practices rather than bugs. Zoom can, however, be blamed for not taking security issues seriously; it had allowed users to log in via Facebook and had not informed and trained users well enough. Some best security practices, such as passwords and locking participants' screens, had not been made default.
But its most important fault was that it became too popular too soon. Popularity attracts traducers. The more popular it is, the riskier it becomes to use.
It is important to take control of your own security and privacy. Zoom is not the only company that can help you work from home.
Apple has Group FaceTime, provided everyone on the call has either an iPhone, an iPad or a Mac. To start Facetime group calls, open FaceTime on your Apple device, press the plus sign in the top right-hand corner and add the name or number of the person. If they are on iOS their numbers will show up blue, if not it will be grey. You can add up to 31 people. Press Audio or Video to start. Mac allows you to call people who aren't on Apple devices but you can make only audio calls.
Microsoft Teams is a hub for Teamwork in Office 365. It makes chatting and joining meetings a snap. Like the many other teleconferencing services, Microsoft offers both a free and paid version. Due to the coronavirus pandemic, the company recently announced it would offer a six-month free trial of paid Teams plans. The free version of Microsoft Teams allows you to have up to 300 members per organisation. Free Microsoft Teams plans limit storage to 2GB per user, with 10GB shared storage. Paid plans bump the storage up to 1TB per user. To start your trial, go to https://teams. microsoft.com and sign in with your work or school account. You can now download Microsoft Team for your Windows PC, or for your Android or iOS devices. Teams can also be used as a Web application.
If you are looking for a free collaborative workplace for teaching or coaching, Google Classroom is the obvious choice. It is available as a website (https://classroom.google. com), an Android app and an iOS app. You have to sign in with your Google account. Teachers can create online classrooms, ask students to attend the class, and create and give out assignments.
Skype is also joining the fray with Meet Now, a feature that allows users to set up a video meeting. If they don't have Skype installed, people can still participate through the Skype for Web interface in a Web browser.