'Zoom fatigue' is real!
It's not just the executives across sectors but also the virtual meet platform's founder Eric Yuan, who has been affected by it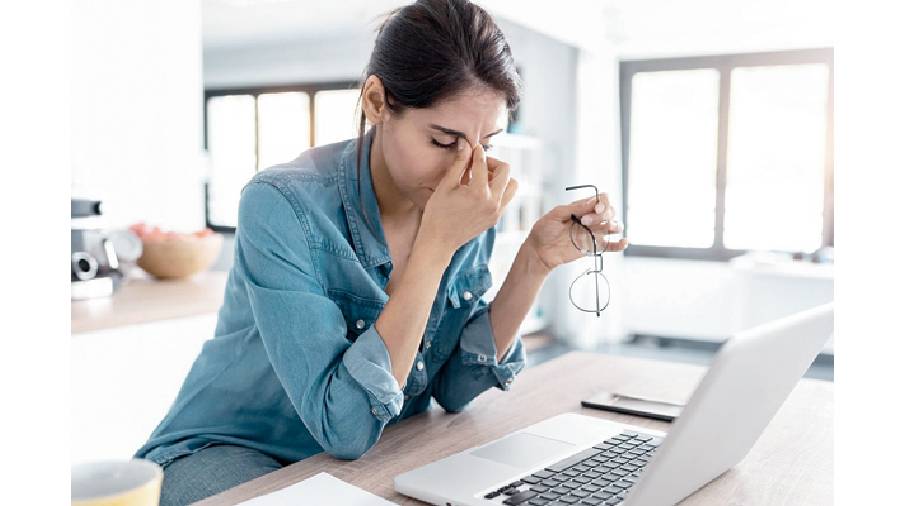 Sourced by the correspondent
---
Published 07.05.21, 02:56 AM
|
---
Zoom fatigue is real and it has even got to the platform's CEO and founder, Eric Yuan. After more than a year of working virtually during the pandemic, executives across sectors want a model in which there is a mix of remote working as well as office visits.
Yuan has told a virtual audience of The Wall Street Journal's CEO Council Summit that he had personally experienced Zoom fatigue. On one day last year, he said he had 19 Zoom meetings in a row. "I'm so tired of that. I do have meeting fatigue," he said and added that he no longer books back-to-back Zoom calls.
JPMorgan CEO Jamie Dimon has said that a lot of his employees will return to the office and that remote work doesn't work well for generating new ideas. "I'm about to cancel all my Zoom meetings. I'm done with it," he said.
Research from Stanford University, which was published recently, has found that women experience more Zoom fatigue than men. The research uses a Zoom Exhaustion and Fatigue (ZEF) scale, which assesses exhaustion on various measures and researchers, has found that around 14 per cent of the women in their sample reported feeling very to extremely fatigued, compared with less than six per cent of men.
During in-person meetings, people don't stare into a face from a close distance but video calls force everyone logged in to stare at each other, a phenomenon known as "hyper gaze". People feel trapped in one spot because they need to be within the view of the webcam, which increases stress levels.
Remote working comes with its set of perks, like zero commutes and the ability to handle household tasks as well as office work. But on a busy day, one may end up spending five hours in video conferences. According to the survey, women spent more time per day in meetings, with shorter breaks between them, than men.
To protect everyone from Zoom fatigue, companies are discussing ways like having one day of the week free of video calls or giving 10-minute breaks between video calls. And then there are occasions when a phone call or email will do the trick rather than making a Zoom call.