With Onyx Cinema LED screen, projector-less movie theatres are seeing growth
With Samsung's Onyx Cinema LED Screen technology, moviegoers in Bangalore will immensely enjoy their experience at the theatre, says A.R. Rahman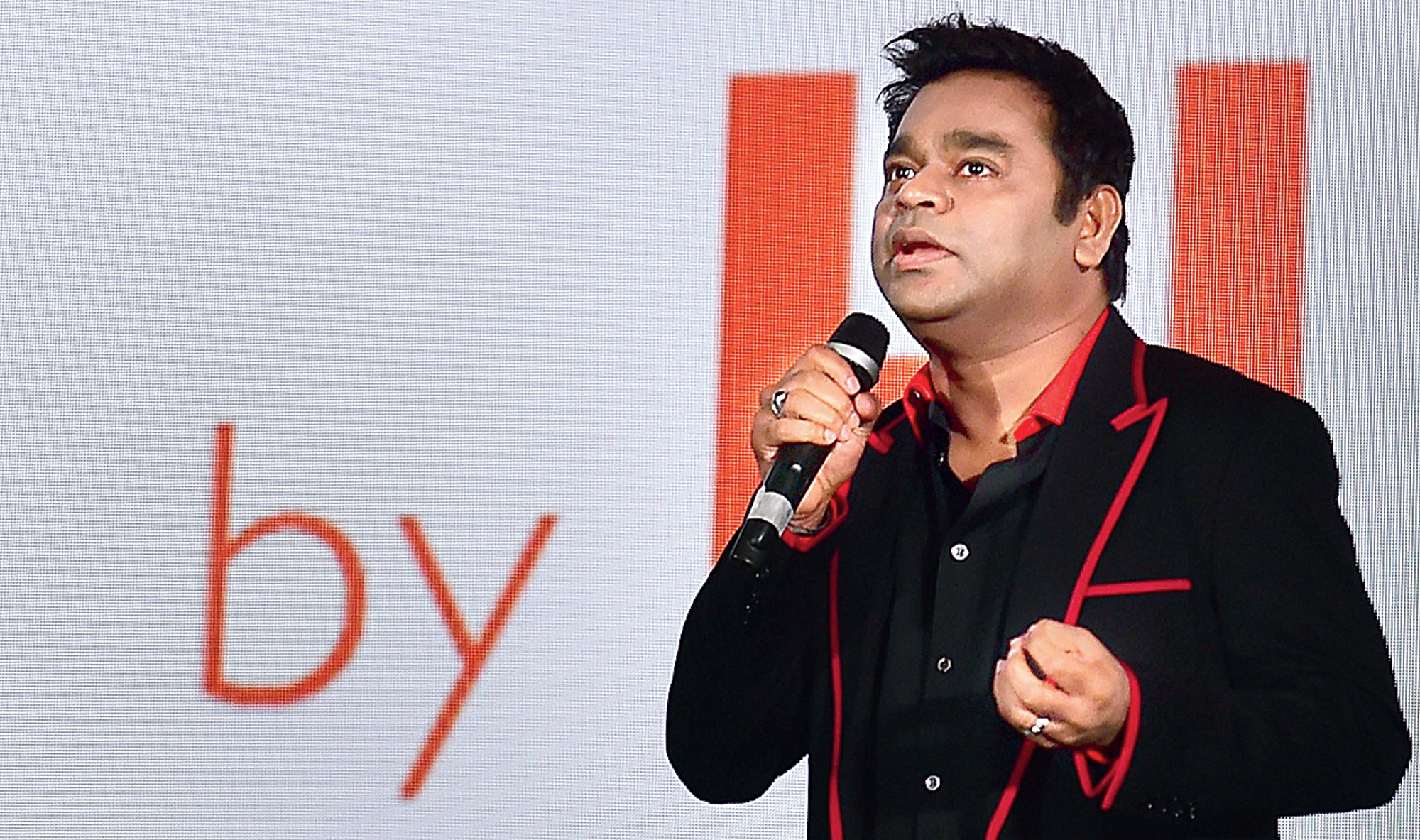 ---
---
Imagine watching Avengers: Endgame in a theatre on an LED screen. You can do just that if you're in Bangalore's iconic Swagath Cinemas (now called Swagath Onyx Theatre) where on Thursday, the world's largest Onyx Cinema LED screen (14 metres; there are two more screens of similar size, one in Malaysia and the other in China) from Samsung was unveiled in the presence of A.R. Rahman. With the screen in place, there is no need for a projector, which in turn means the theatre can be used to showcase films of all kinds without any need to turn down the ambient lights. Plus, no projection room means more seating space.
t2 spoke to Puneet Sethi, vice-president, consumer electronics enterprise business, Samsung India, before the launch.
What's the general perception about Onyx Cinema LED screens?
When people compare the Onyx with the regular screen at cinema halls, they find a big difference. So far we have got a lot of positive feedback and people who are watching films on the Onyx are returning for the experience. There are 40 screens as of now (worldwide). Everywhere the reaction has been great because the movie-watching experience is taken to the next level. The difference in picture quality is perceptible and people are finding a lot of value in this screen.
Were there any challenges in installing the world's largest Onyx screen?
In way of challenge, this is a larger screen — 14 metres. The Mumbai and Delhi properties have 10-metre screens. The big advantage on the Bangalore property (Swagath Cinemas) is the huge seating capacity of 600-plus. With our screen installed, there is more space for other things.
Since the ambience light need not be dimmed to showcase anything on the screen, what are such theatres being used for?
You can use the same property, the same infrastructure for creating other revenue streams by having corporate events, dine-in cinema, kids cinema, gaming…. In fact, our partners have already started using the cinema for other events apart from movie-watching. And people are enjoying it; there are a few companies that have already hosted events.
What's your roadmap for India, particularly Calcutta?
We are now running four screens and in, say, one or two months, we will have seven of them in India. And by next year, we want to have at least 20 screens up and running. We also have a roadmap for 2022 by which we are planning to double it, from 20 to 40 screens. About Calcutta, discussions are on with exhibitors and nothing has been finalised.
Do films need to be recorded in a different format?
The format remains the same because it's played from the server but the sound, of course, gets re-crafted because LED screens are hard body and in a projector-based environment, the sound comes from behind the screen. So the sound has to come from the top of the screen and from below it. And the elevation is changed which creates a sweet spot in the auditorium. So irrespective of wherever you are seated, you will have the same sound quality.
Does it have a place in home theatres?
Absolutely. We have a five-metre variant, which is a smaller screen. People are talking to us and it's a good fit for large home theatres. I am sure, in the future we will hear some more news from us around the smaller screens.
With the World Cup coming up, will we see matches being screened?
That depends on exhibitors because if they wish to show a match, they have to take it up with the broadcaster. But yes, we have given them a solution that delivers the capability of showing such content on the screen.
At a glance
Samsung's Onyx Cinema LED screen comes in 5metre, 10metre and 14metre sizes and they maintain advanced presentation capabilities in ambient lighting conditions and delivers HDR to cinema, complete with true blacks, higher vibrancy, accuracy, sharp contrast, higher levels of brightness and great viewing angles that are unaffected by ambient light.
The screen is equipped with an array of solutions, including Onyx VIEW, Onyx 3D and Onyx SOUND, providing a uniquely immersive experience.
Onyx-equipped theatres have upgraded acoustics with JBL Professional cinema loudspeakers from HARMAN.
The screens support 3D.