Planning to switch to an iPhone? It's easy
Here are a few reasons to do so…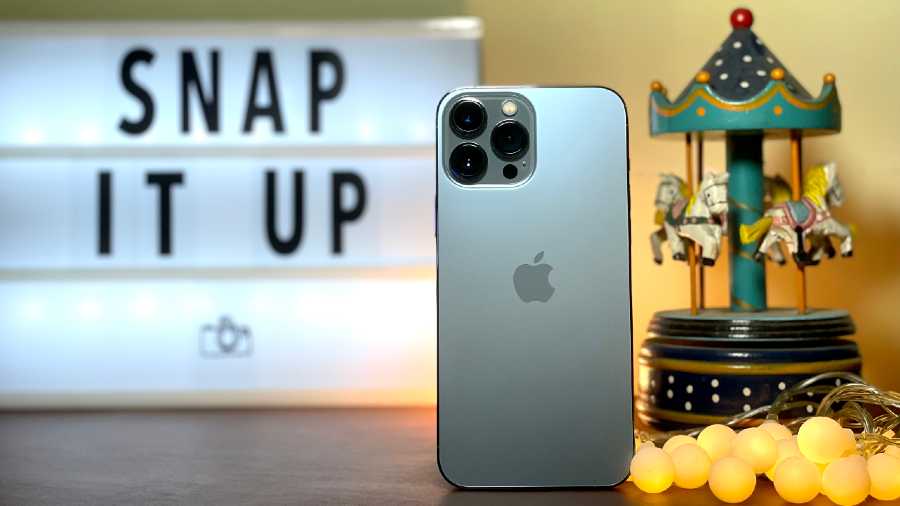 The iPhone 13 series is doing brisk business
---
Published 21.01.22, 12:09 AM
|
---
Which iPhone should I get? It's a question many ask after making a decision to switch from Android. More importantly, why switch to an iPhone? Here are a few reasons.
Constant updates
Switching from Android to iOS comes with many advantages, one of the biggest being software upgrades. Apple ends up supporting new iPhones and iPads with iOS updates for five to six years after its release date. Further, all the devices get the same update at the same time. That's never the case with Android phones. Many of the latest Android devices are coming up with software that's one-year-old, plus, one can never be sure when the next update would arrive. Google Pixel phones are an exception but then Google is not always keen on marketing the phone in many markets.
Long-term value
Since Apple supports devices with software upgrades for years, most of the gadgets can be handed down to friends and family members without having to worry about compatibility or security risks.
Zero compromise on privacy
Every iPhone has secure facial or fingerprint authentication. Apps need your permission to track your activity across other companies' apps or websites. Your iMessages and FaceTime video calls are encrypted end-to-end. And all that is just for starters. The company always keeps privacy at the heart of every device or service it comes up with.
Durability
The latest iPhone models have Ceramic Shield, which is tougher than any smartphone glass. They're also resistant to spills and splashes.
Vast app selection
On Apple's App Store, there is an app for all your needs and many apps are first released on iOS and then on Android. Further, iOS boasts of a larger selection of "pro" apps to help editing images, video and audio.
Advanced chip and cameras
Apple-designed chips can deliver faster performance than on any other smartphone. Since Apple designs its chips, hardware and software, there is better control over each vertical.
And there is always the top-of-the-line iPhone camera. Night mode captures incredible colour and detail in low-light shots. Portrait mode makes your subject pop against a beautifully blurred background. Cinematic mode adds depth-of-field effect to your videos just like they do in Hollywood. And it all happens automatically.
Get started
Start by downloading the Move to iOS app on your Android phone. It securely transfers the stuff you care about most — your contacts, messages, photos, videos, email accounts and calendars — from your Android phone to your iPhone.