What Worldwide Developers Conference means to programmers
With Apple's much awaited event beginning today, four young techies who are using coding to change the world speak about its importance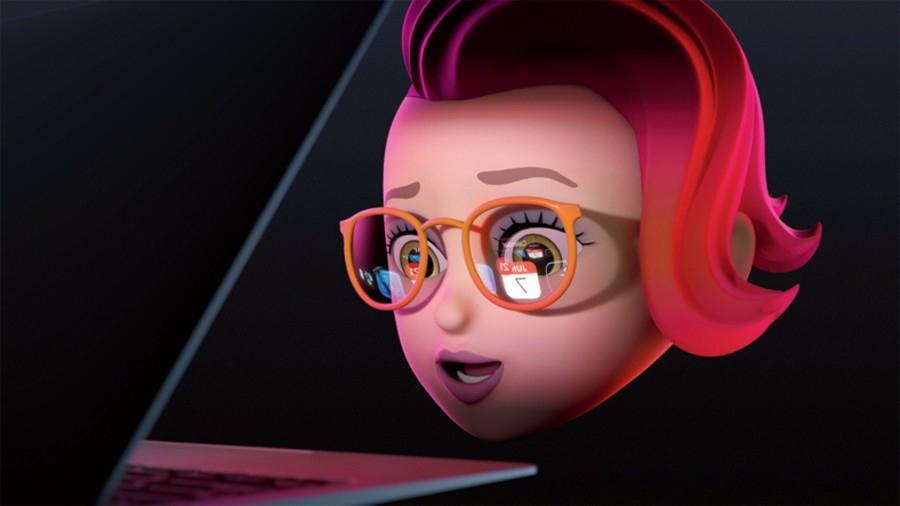 ---
Published 07.06.21, 02:39 AM
|
---
When Apple went online with its App Store in 2008, the future of next-gen computing changed overnight. The initial cache of apps had more than 500 titles, including games, educational programmes, mobile commerce and business productivity tools. Skip to 2021. A few days ago Apple announced that the App Store ecosystem facilitated $643 billion in billings and sales during 2020, a 24 per cent year-over-year increase. A new study, 'A Global Perspective on the Apple App Store Ecosystem', takes an in-depth look at how the App Store supported small businesses. The number of small developers worldwide has grown by 40 per cent since 2015 — and they make up more than 90 per cent of App Store developers. The study defines small developers as those with fewer than one million downloads and less than one-million dollar in earnings across all their apps in a given year. More than one in four small developers who sell digital goods and services on the App Store have grown their earnings by an average of at least 25 per cent each year for the past five years. No wonder, when Worldwide Developers Conference kicks off on June 7 (it's a virtual event because of the pandemic), all eyes will be on Apple CEO Tim Cook and the new milestones reached by the App Store.
Dhanraj Chavan, 20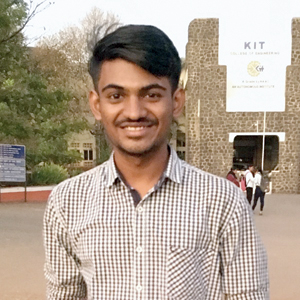 Location: Ichalkaranji, Maharashtra
Dhanraj Chavan is a self-taught programmer and he has already created four productivity apps to help people in day-to-day life. "When I was in Class XII, I watched WWDC18. The innovative tech announcements in the event excited me a lot. I asked myself, 'Can I also create innovative apps?' After that, I started to learn code from online learning platforms like YouTube, Udemy, with Swift as my first programming language. Swift and Python are very simple and powerful programming languages. I use Swift Playgrounds to experiment/test my new ideas which help to explore creativity. I enjoy using Python to automate the boring stuff. These two programming languages inspired my creativity," says Chavan.
His four apps are unique. LinkSum (iOS, iPadOs and macOS) helps manage your links in one place. "I was facing issues while managing all the links across my devices. I created an app where I can manage links and add a reminder to open the links later at a specific date and time. This is my first app on the App Store." InfyTracer (iOS and iPadOS) helps you scan documents and extract important data from them. MyMeets (iOS and iPadOS) helps manage all important meetings in one place. And Countio (open-source watchOS) helps you to count anything quickly.
Two sectors fascinate him — education and farming. "I noticed that the main problem in the teaching technique in the Indian education system is rote learning. Students run for marks and teachers tell them to learn by heart formulas or definitions without understanding the meaning of the concept. I want to come up with a solution/software by implementing augmented reality and virtual reality."
As for farming, he wants to address two issues — tackle middle men and talk about organic farming. "I want to provide a platform to farmers where farmers can compare prices of crops among sellers and buyers, connect farmers, buyers and sellers in one place, and provide tutorials or video content to teach farmers more about organic farming."
Abinaya Dinesh, 15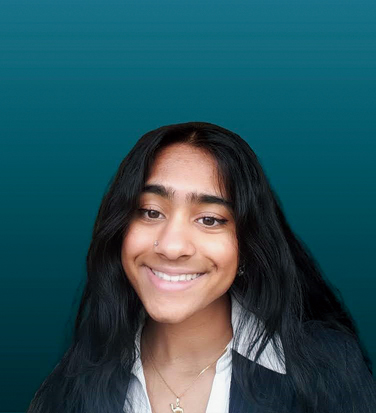 Location: North Brunswick, New Jersey
Happiness is indeed reality minus expectations. The words of writer-illustrator Tim Urban hold true for Abinaya Dinesh. A gastroenterologist had diagnosed her with a pelvic floor disorder "but then told me nothing about how I was supposed to get better". She decided to find an answer and the exercise of finding solutions brings her happiness.
The North Brunswick resident has created an app called Gastro at Home, which she plans to launch on the Apple App Store this summer. "In order to decrease the stigma around stomach and pelvic issues, my app addresses all areas covered by gastroenterology. It can help anybody learn more about their disorder, ways to treat it at home, and other medical treatments as well as their price points," says Dinesh, one of the winners of Apple's WWDC21 Swift Student Challenge.
The 15-year-old was introduced to coding by her sister at age 12. "Being a WWDC scholar has been very personal for me, as I am so proud to represent my culture, background, and generation as people who can change the world."
Learning new things and spending time with her family are huge parts of Dinesh's daily routine. "If my sister is my role model, my mom is my superhero, and I always like to spend time walking, talking, or cooking a new fusion-Tamil dish together. Apart from that, I love reading books and doing yoga — two things that have become daily fixtures to my routine. Recently, I have learned a lot about the mind, body, and spirit, and like to dig back into my Indian roots to practice pranayama and yoga," says the youngster who is inspired by Andrew Ng, "an amazing researcher, professor, and person for his ability to understand how Artificial Intelligence affects the world and how we can optimise computer solutions for a better future".
And the young girl has a message for youngsters in India: "It does not take a special gene, expensive schooling, or living in America to become successful. Everything that you need is already inside you, and even if it takes time, follow your heart and dreams, and go where your passions take you. Success and happiness will follow, as long as you continue to meet new people and make new experiences, without forgetting about the importance of your roots and family. You are special, unique, strong, and capable of doing so much good!"
Muhammed Sahil Arayakandy, 21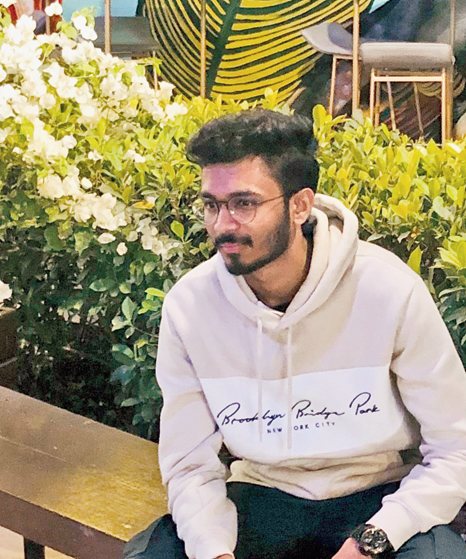 Location: Bangalore, Karnataka
Muhammed Sahil Arayakandy learned to code using the Swift Playgrounds app and app development with a Swift ebook from the Apple Books store. He is currently working on an app called Timewave.
"Timewave is a mobile app that allows the user to create flowing timers (timers in a sequence, that fire one after the other). These timed workflows are called 'timewaves' and they can be reused anytime you are doing the same activity again. This allows the user to create custom workouts, cooking timers, pomodoro timers, and so on. Timewave is also project that I did some experimental design work on, namely a fully black-and-white UI throughout the app. It was a fun project to explore," says Arayakandy.
He came up with the idea for Timewave after reading an article while "researching how to prevent eye strain while working with screens". He says, "But to follow this, I used the default timer on the iPhone and I found it cumbersome to reset the timers every single time. That's when I thought of building Timewave."
To him, WWDC is "pretty important". "WWDC is jokingly referred to in the Apple developer community as 'Developer Christmas'! WWDC allows us to get a sense of the direction Apple's platforms are moving towards and learn about emerging technology trends, like AI, AR, VR, and so on. The keynote is exciting to watch and it brings the community together online, which is a lot of fun."In the long run, he "would like to be part of building products that are useful to people and creates value".
Subhronil Saha, 21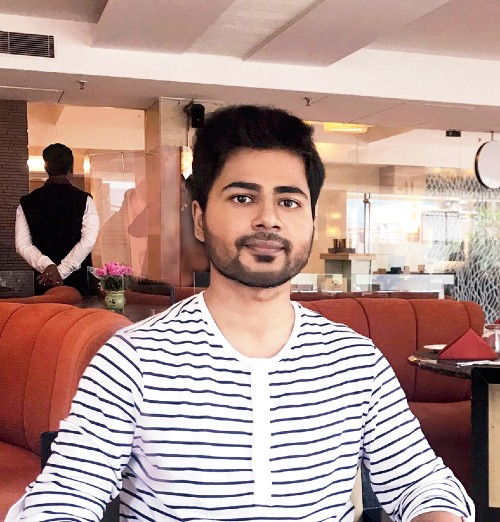 Location: Calcutta
Subhronil Saha is an engineering student, who started coding when he was 18 and his father bought him a MacBook Air. "I started liking art and design from a very young age. When I was around 16, I began exploring various other ways in which I could use my artistic side and improve my skill set, and that eventually led me to pick up UI designing. I really enjoyed designing clean and intuitive applications, and eventually, I felt that it would be better if I could translate my designs into real-world apps myself," says Saha.
He began coding seriously in his first year of college, while pursuing a degree in computer science and engineering. "I started learning C++, Python and then moved to JavaScript and learned to develop web applications. A few months later, I started learning Swift for iOS development. I have been actively involved in developing iOS apps ever since," says Saha. "Coding for the past few years has really improved my thought process and helped me think more logically."
With coding skills a lot can be done to "improve connectivity between people, especially in the current times when everything is happening virtually. I have a few apps that I would be publishing to the App Store very soon." Saha says to inspire school students to code, "more coding events, like hackathons, are needed".