Ways to safeguard your privacy on the Net
Your safety net on the Net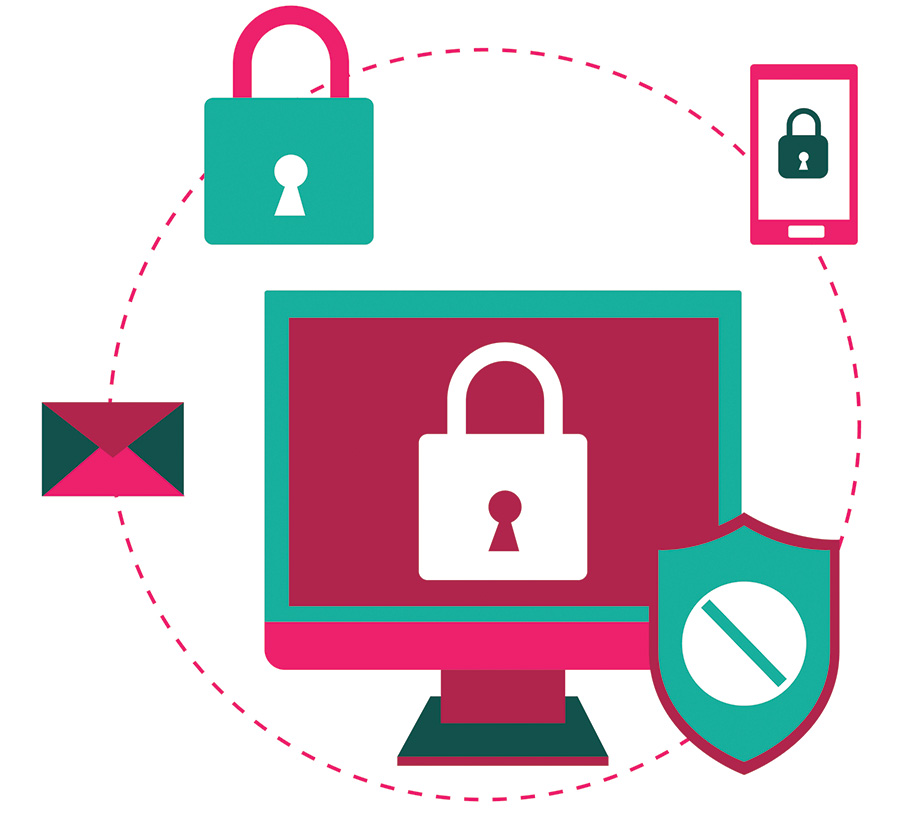 By using a combination of free and open source software, anonymity tools and techniques, you can secure your identity online.
iStock
---
Published 17.03.19, 12:37 PM
|
---
Hackers gained access to Facebook data, a Google+ bug exposed customer particulars on the Internet, Quora was hacked into, and even your Internet service provider is notorious for abusing customer information. Nearly one billion people were affected by data breaches last year. Does this make you want to end all personal accounts and use the Internet as little as possible? In this age, I think not.
By using a combination of free and open source software, anonymity tools and techniques, you can secure your identity online. While you might not be overly worried, you must protect your phone number, your computer, your smartphone, your online accounts, your bank accounts and your email address.
Emails are notorious for being the least private form of communication. You can slowly move away from standard email service providers like Yahoo or Gmail and switch to ProtonMail. ProtonMail is a Gmail-like email system that uses end-to-end encryption. You can create an account at `https://protonmail.com` or download the ProtonMail app from Google Play or Apple's App Store for your mobile devices. ProtonMail's servers are all located in Switzerland, which means that all user data is protected by strict Swiss privacy laws. No personal information is required to create your account and no logs are kept about where you access your mail from.
A free virtual private network (VPN) that comes with ProtonMail helps you to browse the Web securely even on public WiFi hotspots. It hides your IP address and enables you to visit blocked websites. Journalists, activists and other users can benefit as there are no bandwidth limits. You can activate ProtonVPN by going to Settings—ProtonVPN in the Web version of ProtonMail. ProtonVPN is available for Windows, Mac and Linux along with iOS and Android.
Contrary to popular belief, VPNs will not make you anonymous on the Net. Even then they do have some benefits because they increase security on local networks and prevent man-in-the-middle attacks. You can access websites without revealing yourself or your computer to website administrators. They can hide your web activity from your Internet provider and bypass blocks, filters and caps. However, they can slow down your speed and some might find it difficult to set up. I would, therefore, suggest that you take a paid subscription to a VPN service. ProtonVPN would cost you as little as Rs 270 a month, but there are other providers too who may give you a better bargain. NordVPN, ExpressVPN and CyberGhostVPN are some other VPNs you could try.
You can also protect your online identity by getting rid of your Chrome browser. Instead, use Tor. Tor is short for The Onion Router and has an interesting history. It was initially developed with the US Navy to protect government data online. But now it is a non-profit organisation that develops online privacy tools and enables people to browse the Net anonymously. Using it is not illegal but if you indulge in activities that are shady, you have to bear the consequences. Yes, you can delve into the Dark Web using Tor. You can download and instal it in the same way you would any other browser.
If you are cagey about Tor, switch to Firefox. It is free, open source and it respects your privacy. However, keep in mind that the more browser add-ons you instal, the more you modify the settings and the easier you will be to identify and track. It may also slow down your computer.
To strike a balance, there are two add-ons you should use. uBlock Origin is an open-source ad blocker designed to use very little CPU memory while it blocks ads most efficiently. The other one is HTTPS Everywhere. Many websites offer the more secure https:// protocol, but some pages are in the unencrypted http:// convention. HTTPS Everywhere rewrites URLs to use https:// every time in your browser.
Safari too is a very good browser because it has an option for disabling cross-site tracking, but it is available only on Apple devices.
Use Wire instead of Facebook Messenger for secure texting, calling, video chatting and file-sharing. Syncthing (`https://syncthing.net`) is a file syncing alternative to Google Drive and Dropbox.
If you value your privacy, check out `https://prism-break.org` for tools to protect you from global surveillance programmes run by governments worldwide.