Videos, PPTs and crash goes the PC
You can back up 5GB for free and 1TB with a Microsoft 365 subscription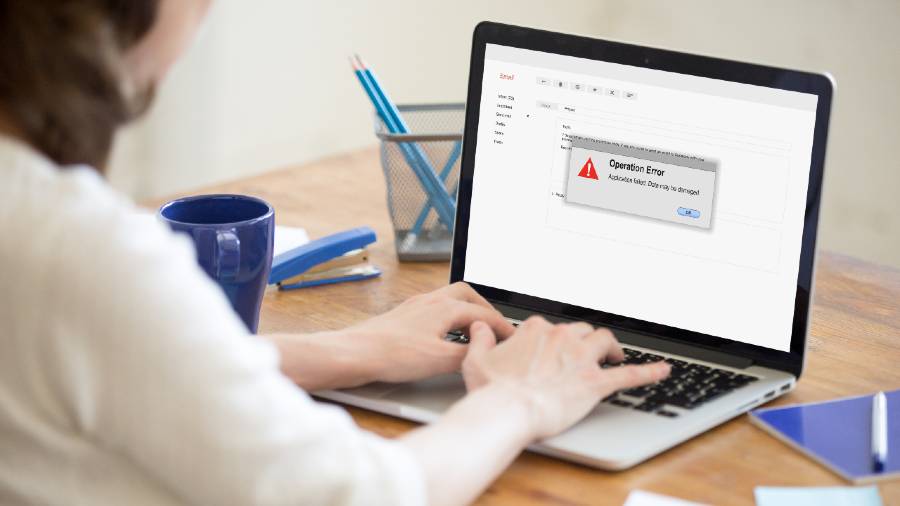 ---
Published 15.11.21, 12:03 AM
|
---
I am a schoolteacher who takes online classes and exams for four to five hours a day, five days a week, all year round. I make lots of videos and PowerPoint presentations. The hard drive on my computer crashed and I could not retrieve the data. What should I do in future to avoid such a catastrophic loss?
Debjani Sengupta
 Since you use several Microsoft Office software, you should consider getting a Microsoft 365 subscription. You will get 1TB of storage in the cloud for around Rs 4,900 a year.
In addition to this, turn on OneDrive PC folder backup on your Windows 10 computer. This will back up your important folders on your PC (your Desktop, Documents, and Pictures folders) to OneDrive, so they are protected and available on other devices.
For this, go to Settings–Update & Security–Backup. Under Back up files to OneDrive, sign in to OneDrive and select the folders you want to back up. You can back up 5GB for free and 1TB with a Microsoft 365 subscription.
If that does not suit you, buy space on Google Drive. For Rs 1,300 a year, you get 100GB storage or, for Rs 2,100 a year 200GB in the cloud. If you pay monthly, this comes to Rs 130 and Rs 210 respectively. Download the Google Drive app and choose the folders that you want to sync with Google's cloud storage.
Choose the plan that is affordable for you. This will save you a lot of tears in future.
Update error
The Microsoft PC Health Checkup app says my computer exceeds the minimum requirements for Windows 11. But after I instal the Windows 11 Update Assistant, I get an error.
Nilabjo Biswas
This happened because the upgrade has not been rolled out for your device as yet. Microsoft has said the launch will be "phased and measured". New computers will get the upgrade first and the rest between October and mid-2022. You'll get a Windows Update notification when Windows 11 is available for you.
You can also manually check to see if the Windows 11 upgrade is ready for your computer. Go to Settings–Update & Security–Windows Update and select Check for updates. If your device is eligible and the upgrade is ready, you will be able to download and instal it.
Browsers won't open
I have two browsers, Brave and Chrome. After using them for some time, they do not open anymore. I have reinstalled them, but the problem remains.
Souhardya Dutta
A simple reinstallation will not fix the problem with the Brave browser. You have to disable hardware acceleration for it. Right-click on the shortcut icon and select Properties from the drop-down menu.
On the Shortcut tab, under Target, add –disable-gpu at the end of the existing line. Click on Apply and OK. Check if the browser opens.
If it does open, disable hardware acceleration from within the browser. Go to Settings–Additional Settings–System–Hardware Acceleration and toggle it off.
If Brave still does not open, uninstal the browser from the Control Panel's option to Add/Remove Programs. Make sure to delete all your browsing data while you do this. Next, open Windows Explorer and type in %userprofile%AppDataLocal and delete the Brave folder.
Also, go to %userprofile%AppDataRoaming and remove the Brave folder.
Get rid of all previous copies of installers that you have downloaded. Remove the Brave shortcut from your desktop and taskbar, and restart your computer.
Download the Brave installer again from the official website and reinstal it. For Chrome, uninstal the browser and restart your machine. Get a fresh setup file from the official website and instal it.
Some antivirus programs block the running of browsers. Try whitelisting the two browsers in the software.
Send in your problems to askdoss2020@gmail.com with TechTonic as the subject line