Unleash the creativity in kids
A combination of AR-powered apps and Apple devices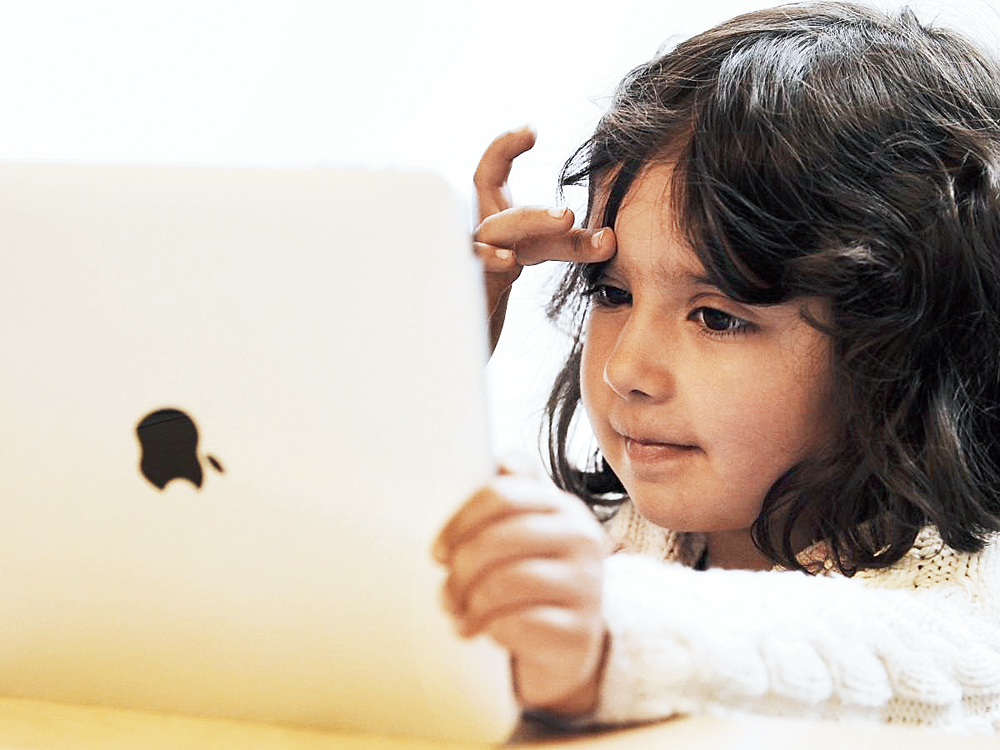 Experience Neil Armstrong and Buzz Aldrin's moon landing of 1969 with the Apollo's Moon Shot AR app
(File photo)
---
Published 24.03.20, 02:13 PM
|
---
Middle schoolers can easily recognise with this app, which lets you experience dissecting a frog in your own home or classroom minus the overwhelming smell of formaldehyde. The app's AR (augmented reality) Anatomy section brings the specimen to you. All you have to do is point your iPad's camera at a nearby flat surface, like a desk or counter, and a realistic frog will appear on the screen. To examine the creature, you can walk around it or rotate it with a swipe. In the dissection section, use your finger or an Apple Pencil as a scalpel, forceps and scissors to make incisions, peel back the frog's skin and cut through muscle to learn more about specific organs. You can even get a visual lesson on a frog's 17-week transformation from single-celled egg to wriggling tadpole to fully formed amphibian. 

2. Brainapse
The brain is obviously an interesting organ to explore and this app helps you do just that, from the anatomy to structure to functions, using AR. You can explore the external and internal parts of skull, brain and brain cells, learn about the functions of brain cells and experience how our brain communicates with the five senses. One can also learn about the evolution of the human brain and the changes that took place over time. There is a quiz at the end in which your friends and you can join in the hunt for brain parts and assemble them correctly. 

3. Plantale
Discover the journey of a plant's life, observing the growth stages from a simple seed to how a plant reproduces, besides learning about the anatomy and morphology of all plant parts with a lot of ease and precision with AR. The AR experience includes exploring the internal anatomy of the root, stem, leaf, and flower.
[The three above are from the same Ahmedabad-based developer, Designmate]
4. Apollo's Moon Shot AR
Experience Neil Armstrong and Buzz Aldrin's moon landing of 1969. Without any hassle, place yourself in the middle of the moon mission: Launch your own Saturn V rocket, sit inside the Lunar Command Module of Apollo 11, and step through a portal to explore the lunar landscape with several exciting AR features. One can virtually moonwalk, witness the craters and gather information about the landing integrated into the app's design. More? Take a selfie on the moon, suited up in the authentic Apollo 11 spacesuit and share with friends on social media.

5. Night Sky
Consider this your AR personal planetarium. The app allows access to a huge catalogue of stars, plus a guide that can show you what's in the night sky above you — even if it's cloudy out there. Whether you're looking for a constellation or the International Space Station, let Night Sky direct you to it, then explore the object in AR!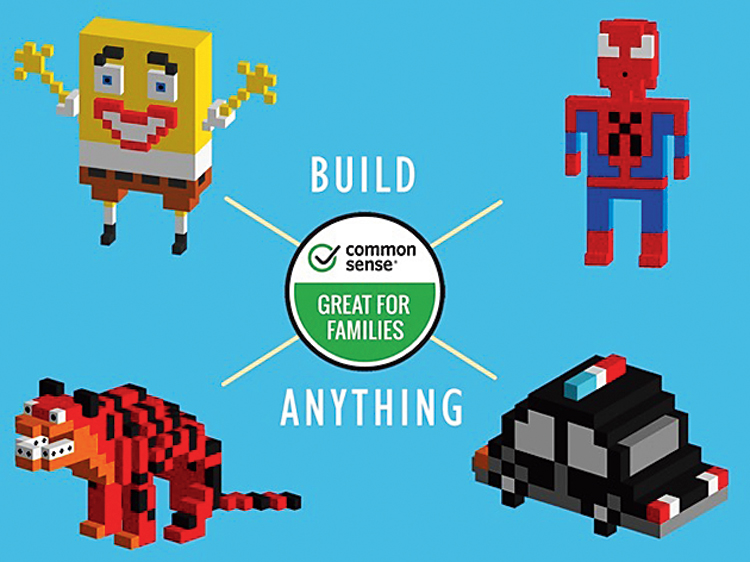 CREATIVITY
6. Blox 3D Junior
Though meant for children, adults can have some fun too. Box 3D Junior lets kids build and print 3D models in a simple and intuitive manner. They can create objects using taps and double tap to delete. What you see on the screen is what you get. The app has been designed to develop creativity and visualisation skills.
7. 3DBear
The power of AR is highlighted well on the app. For example, kids can learn how to redesign a room – or what it can look like – using AR. You can drag an object on to the screen, place it where you want it, resize it, rotate it, change the colour to your liking and voila. With the app, it's easy to implement design thinking lesson plan.
8. AR Makr
Allow your kid to transform creations from 2D to 3D virtual objects. Once you come up with a 3D AR object, you can place your creations anywhere in your environment. The user can also record, save, and share scenes with their teacher.
MATH
10. Measure
One of the coolest apps out there, turn your iOS device into a tape measure with Measure. It can measure objects in the real world. It can quickly gauge the size of objects, and it can automatically provide the dimensions of rectangular objects. For example, a suitcase. Just tap and drag out a virtual line. You can even extend the measurements. It's really fantastic.
11. GeoGebra 3D Calculator
Easily solve 3D math problems, graph 3D functions and surfaces, create geometric constructions in 3D, save and share your results. With Augmented Reality enabled, you can place math objects on any surface and walk around them.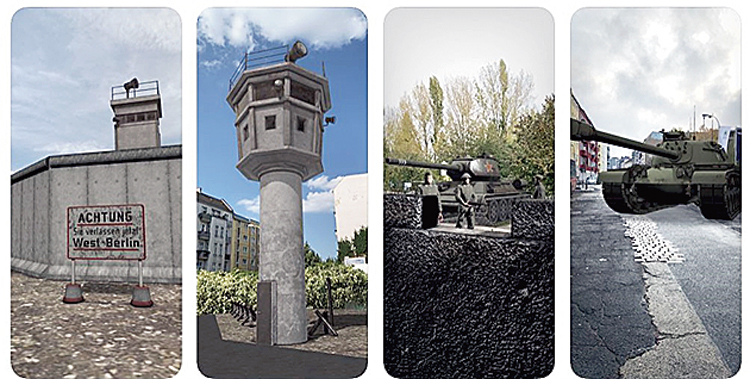 HISTORY
11. MauAR — Berlin Wall
The Berlin Wall divided a city for decades before it fell in 1989. Parts of it have barely survived as a memorial. MauAR uses AR to take users back in time. Look through the camera of your phone and see the Berlin Wall and its history. You can see what the course of the wall was like and what gaps it left behind. Your distance to the wall is displayed so that you can experience it with your own eyes. In fact, if you are within sight of the former border strip, you can see the wall in its original course. Standing in front of you. In AR. At the original place. The user can even experience a new form of narration: the AR Film. Follow two actors through the decades of division. Andreas from East Berlin, Johanna from West Berlin.