Triller: keeping TikTok in its crosshairs and India on the growth map
Microsoft is at the altar hoping silence would reign as the next few words keep echoing till mid-September: "Speak now or forever hold your peace."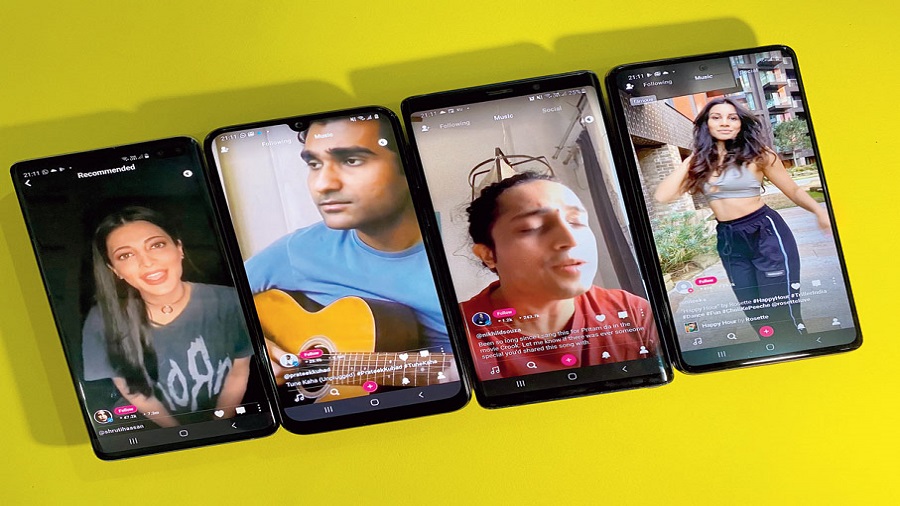 ---
Published 26.08.20, 10:00 PM
|
---
No company is forever. Every now and then there is a wave of chatter about the next big thing, which in the last couple of years has been TikTok. The ByteDance-owned company is at the moment being forced into a shotgun wedding by US President Donald Trump. Microsoft is at the altar hoping silence would reign as the next few words keep echoing till mid-September: "Speak now or forever hold your peace."
What can Microsoft get out of TikTok? Most probably the complex algorithms that make the app enticing to the point of being addictive. More and more users swiping on TikTok means feeding a database that can be trained to predict the next video that would hold users' attention. Basically, it's about data harvesting.
Is Facebook worried? Frankly, Facebook is too big to go away like Orkut did but at the same time, we are waiting for a paradigm shift to happen, which most probably won't come in the form of Microsoft taking over TikTok in some markets. Mark Zuckerberg's nightmare is probably the day when people use less of Facebook products and devote time to another app. With TikTok in a limbo, users and creators are adrift, waiting for rescue boats, willing to board anything that comes their way. Some rescue boats are called Reels, the feature on Instagram. And then there is another one that's called Triller.
Hit seeker
The chance of Instagram Reels not picking up pace is as difficult to predict as the future of TikTok, leaving room for the US-based start-up to emerge a winner of sorts. Not a new kid on the block, Triller has been around since 2015, which is a year-and-a-half before the arrival of TikTok and a few months younger than the app that eventually became TikTok — Musical.ly.
The short video app Triller has the right kind of backing – of a Hollywood mogul and music celebrities while the CEO is Mike Lu. The app's majority owner is Proxima Media, whose founder is Ryan Kavanaugh. As co-founder of Relativity Media, the man has spent money on hits like The Social Network and All the King's Men. The company grew and so did his charisma. Sadly, Relativity Media suffered a few major bumps along the way. But that doesn't belittle the fact that he is part of Hollywood's swish set, has a lot of celebrity connections and recognises a hit when he comes across it.
"I was young and I was flying a helicopter to work, and I was doing all the things that a 20-year-old with too much money probably would do and shouldn't have done. And on top of being vocal and just saying things in the industry that affect people... if I met that guy today, I'd be like: 'What an a*****e'," Kavanaugh, 45, recently told The Los Angeles Times.
Meanwhile, Triller has been waiting to find the perfect moment since it launched in 2015. The idea has always been to involve music in some way or another. Last year Mike Lu said the company's focus on music is a way to compete with other video-sharing apps. According to reports, global recorded music revenue grew for a fourth consecutive year in 2018 to $19.1 billion, with almost half of that coming from streaming.
Eyes on India
Like TikTok, Triller has its eye on India. The Chinese app, which is banned in India, had over 200 million users and more than 240,000 creators in the country. Triller has a huge opportunity to win them over. On August 24, the company owning the American app announced that former TikTok top executive Raj Mishra has been hired to head operations in India. His earlier role was that of country manager, TikTok India, and has been responsible for the app's growth in India. He was one of the people who spearheaded the transition from Musical.ly to TikTok. Mishra has a good eye for talent. Besides roping in Mishra, Triller has reportedly tied up with the music streaming app JioSaavn, which is owned by Mukesh Ambani's Reliance Industries. We wonder whatever would happen to the rumours about Reliance picking up TikTok's India operations!
Already Triller is showing verified pages for Prateek Kuhad, Shruti Haasan, Nikhil D'Souza, Diljit Dosanjh and Universal Music India. Music is, of course, at the heart of the app. The short video sharing space continues to grow in India as companies enjoy the spoils of TikTok's ban. Since TikTok's exit caused a loss of income for many, creators are looking for all kinds of opportunities. There has been spurt in downloads for apps like Trell and Chingari but Triller appears more organised. According to Rolling Stone, the company also recently announced raising over $200 million to invest into its product and marketing — and to tempt some of TikTok's biggest influencers.
Musicians and record labels like Triller because it allows a way to reach young fans. Warner Music Group, Sony Music Entertainment and Universal Music Group have licensing deals with Triller, besides nominal equity stakes. It also has as stakeholders The Weeknd, Kendrick Lamar and Snoop Dogg.
All this is win-win for Triller, which constantly has TikTok in the crosshairs. TikTok, in fact, is reportedly to lose more than $6b after being banned in India, which is among its most important markets. Triller is still small compared to TikTok and has been downloaded approximately 130 million times worldwide (TikTok has had 2.3 billion global downloads), according to Sensor Tower. Having said that, Triller has seen roughly 30 million downloads in India so far.
In his interviews Kavanaugh is always quick to point out that the app doesn't store personal contact details, such as email IDs or phone numbers while most of the app data is stored in the US and backed up in the UK. He has said that Indian data would stay in India. "It won't be stored in the US or UK; it would remain in India under Indian guidelines and law.
Who's the real winner?
It could very well be Mark Zuckerberg who has always been a winner when it comes to making top features from other apps his own, like the Story feature from Snapchat. At the same time, it's also a win for some US services, like YouTube, which has been banned in China for years. China's strong censorship and surveillance policies are just the opposite of the founding principle of the Internet – openness.
Also, it's an opportunity to win over millennials.
Yes, Triller can boast of having US President Donald Trump as an account holder but it remains to be seen how quick it is to amass a sizeable community of creators globally and particularly in India, which has been a treasure trove for short-form videos.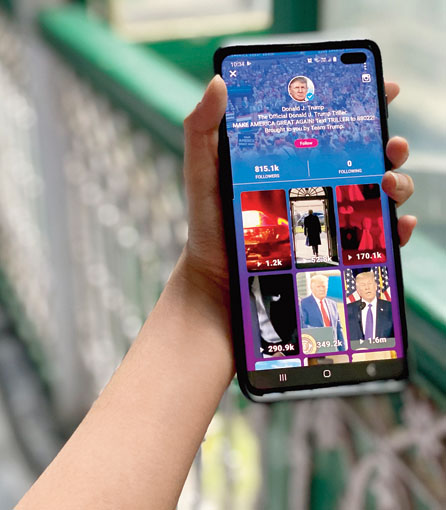 Trump's presence
Soon after social-media app TikTok was banned in India, US President Donald Trump took a different step and a drastic one. He said an executive order would ban TikTok in the US if it doesn't find new owners. Microsoft is working out a deal with TikTok. Meanwhile, the President has joined Triller and has been posting videos now and then. His first video received 35.3 million views. It will also be a way for him to speak to young audiences.
It's been quite a summer for all of us but at the same time, it has given us an opportunity to listen to music. Spotify took a look at what India listened to the most this summer - Shayad by Arijit Singh and Pritam was the top-streamed track in the country during this time, while The Ranveer Show was India's favourite podcast this season. Here's more about the songs that dominated summer as well as the top podcasts on Spotify, based on data seen between June 1 and August 15.
India's favourite music this summer
Also featuring in the top five tracks for the season, are Arijit Singh's Khairiyat, as well as his track with Mithoon, Tujhe kitna chahne lage (from Kabir Singh).
International music also reigned, with Play Date by Melanie Martinez, Savage Love (Laxed - Siren Beat) by Jason Durelo and Jawsh 685, The Weeknd's Blinding Lights, and ROCKSTAR by DaBaby and Roddy Ricch featuring in the top 10 tracks.
India also tuned into some indie music, especially Ritviz's Liggi, which featured in the top 20 tracks.
India's top podcasts this summer
Taking the top spot this summer was The Ranveer Show, hosted by Ranveer Allahbadia, also known as BeerBiceps. Much like the rest of the world, India also couldn't get enough of podcasts such as TED Talks Daily and Harry Potter At Home: Readings, a Spotify exclusive, this summer.
It may have only launched three weeks ago, but that didn't stop The Michelle Obama Podcast, a Spotify original, from becoming the one of the top podcasts of the summer in India.