PeeCee's giving Tinder feminist competition with Bumble
Priyanka Chopra is giving women first-mover advantage in the world of dating with this app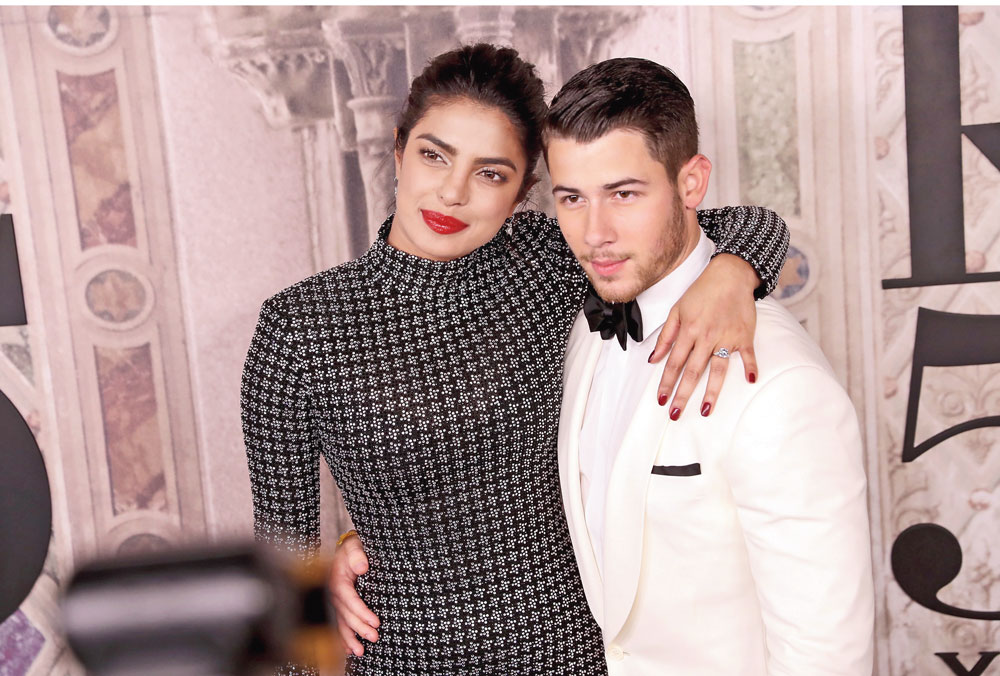 Priyanka Chopra didn't need a dating app to find beau Nick Jonas, but as an investor in Bumble, she sure knows the importance of finding the right platform for women to date
Agencies
---
Published 06.10.18, 03:29 PM
|
---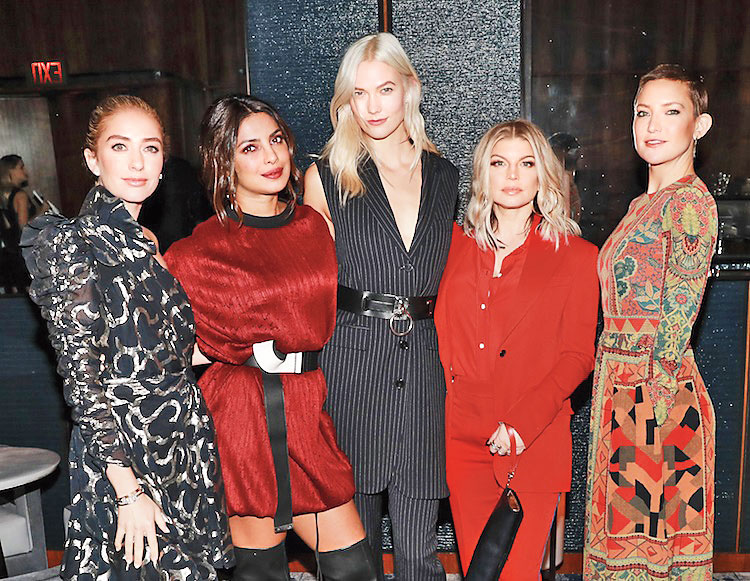 Tussle with Tinder
In the summer of 2017, Match Group, which owns and operates several online dating websites including OkCupid, PlentyOfFish, Tinder, and Match.com, wanted to buy Bumble for $450 million, according to a lawsuit filed in March 2018 by Bumble. Bumble declined because its owners said the company's valuation was higher. According to The New York Times, Match made another offer in December 2017, which didn't work out either and another in February this year.
Then in mid-February, MarketWatch published an article about a new Tinder feature that would give women the "option of only interacting on the app with men they choose". On March 16, Match Group filed a lawsuit against Bumble, saying that Bumble had copied Tinder from the start. Last month, Bumble filed a countersuit against Match.
On October 3, Priyanka Chopra announced her second tech investment (the coding education company Holberton School being the first) — Bumble, which she plans to help launch in India in the coming months.
"I've always believed that investing in women is key to social transformation and economic growth. Women want love, they want friendship and they want to find a career, and that's the uniqueness of what Bumble delivers," she has said in a statement.
Bumble will officially launch in India this autumn after spending nine months building a local team. According to Bumble, large-scale marketing and events hosted by Wolfe and Chopra will kick off in major markets. The company will even localise the user experience with versions of the app available in both Hinglish and Hindi for iOS and Android.
Besides the dating side of the app, there is also a networking mode called Bumble Bizz. Bumble and Priyanka, in fact, first began collaborating for the launch of Bizz in October of 2017. On Bizz, users have separate profiles from their dating accounts and can put forward their intentions: looking to mentor, to partner, to invest. It's like LinkedIn but we are not sure if Bizz will also simultaneously launch in India.
In India, Bumble will have to make Tinder feel its sting in order to succeed. And there's Facebook's Dating too, which has a huge advantage — it doesn't require FB's 2.2 billion monthly active users to download an additional app. That doesn't mean your entire Facebook profile gets ported to the new service. The only information handed over is age and first name. The rest needs to be filled out.
According to Wired, Facebook uses a unique algorithm to match you with potential dates, based on factors like things you have in common and mutual friends. But you won't see anyone you're already friends with on Facebook, nor will you see people you've blocked. Also, Facebook restricts potential matches to people located less than 100 kilometres away. The best part of the deal, there is no right-or-left swiping. You'll need to tap "Not Interested".
Let's just hope Mark Zuckerberg and his team find enough love around him to give Tinder and Bumble competition. Last week, Facebook began publicly testing its online dating product, Dating, in Colombia. "We want Facebook to be somewhere where you can start meaningful relationships," Mark Zuckerberg said when he had announced the app in May at Facebook's annual F8 conference. His message was that Dating is for "real long-term relationships — not just hookups". That's good but all the love Mr Z has to offer is drowning in the recent attack on Facebook, which has left 50 million accounts vulnerable. FB has 2.2 billion monthly active users.
But love lost is love gained. And making a lot of gain is Bumble, Tinder's (46 million users) feminist competitor in which women initiate a conversation with their male counterparts. The location-based social and dating application is not a new kid on the block because it already has 22 million registered users (till November 2017). What's new is that Bumble is launching in India and helping the launch is Priyanka Chopra. Yes, just when we thought enough is enough, dating apps are once again stealing the spotlight in the tech world.
Before Chopra makes an entry, it's important to understand how Bumble took flight. In 2014, Bumble co-founder Whitney Wolfe Herd quit her job at the world's most-downloaded dating app, Tinder. According to a profile interview in Wired last year, her resignation came after she was allegedly sexually harassed by a colleague, who had reportedly called her a "whore" at a work event while another said that having a female co-founder made Tinder "seem like a joke". The lawsuit was eventually settled.
The dating app business turned Wolfe off. Thinking of new ideas, the 29-year-old wanted to work around a female-only social network. This was when she got in touch with Andrey Andreev, founder and CEO of Badoo, a social network focusing on dating. When Andreev suggested she should apply her idea to a dating app, the answer, at first, was no. Of course, you can guess what happened soon after.
The Bumble philosophy is completely different. Once a man and a woman match, only the woman is able to initiate a conversation or, as the app instructs, "Make the first move". "I just looked at what it felt like to be a young woman dating and realised how broken it was. And how painful it was. How many days and nights I agonised over a guy not responding to me," Wolfe has told The Guardian. "Walking into a business meeting, oftentimes [women are] well-educated, smart, talented, capable and you put a bunch of men in the room and for some reason we lose a bit of our confidence, it can be this disempowering experience."
Women want love, they want friendship and they want to find a career, and that's the uniqueness of what Bumble delivers
- Priyanka Chopra