The next plague?
How Covid-19 is accelerating the threat of antibiotic-resistant superbugs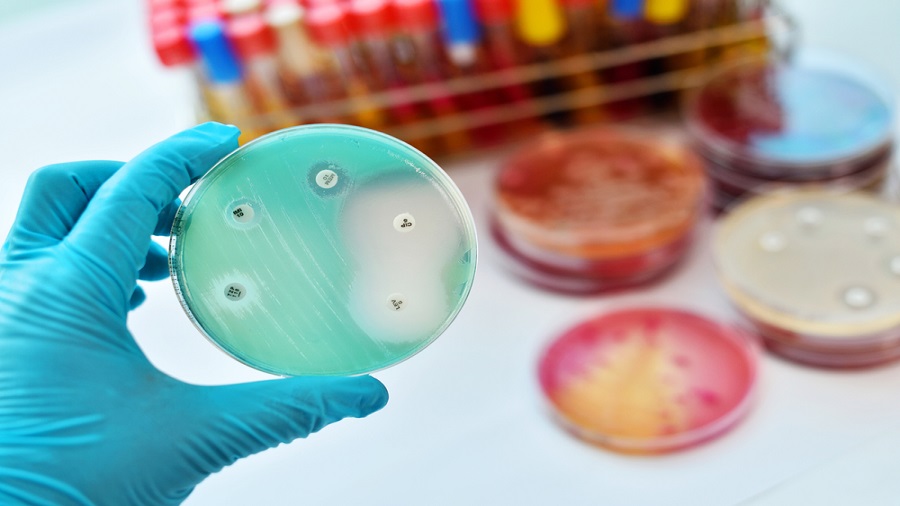 ---
---
The World Health Organization (WHO) said last month that the increased use of antibiotics during the Covid-19 pandemic could lead to more deaths. "The Covid-19 pandemic has led to an increased use of antibiotics, which ultimately will lead to higher bacterial resistance rates that will impact the burden of disease and deaths during the pandemic and beyond," said Tedros Adhanom Ghebreyesus, director-general of WHO, in a statement.
Data collected from hospitals around the world show that many Covid-19 patients have been receiving antibiotics to keep associated bacterial infections in check. In addition, a large number of people have been self-dosing with antibiotics, amplifying the opportunity for resistant pathogens (called superbugs) to emerge and spread.
Antimicrobial resistance of bacteria, viruses and other organisms is already a global crisis: it causes an estimated 7,00,000 deaths around the world each year. That is more than three times the death toll from Covid-19 in India (21,129) as of July 9. With more antibiotics becoming ineffective, there would hardly be any medicine left to treat people affected by drug-resistant diseases such as respiratory tract infections, tuberculosis, sexually transmitted infections and urinary tract infections.
Last December, a 52-year-old schoolteacher came to see me at my clinic in north Bengal. He had had a urinary tract infection for almost a year that could not be controlled despite prolonged use of antibiotics, prescribed mostly by rural quacks. Investigations revealed that the infection was caused by a bacterium called Escherichia coli, which was resistant to most commonly-used antibiotics; it had probably turned into a superbug. After I prescribed a different but specific antibiotic, he recovered within a few days.
"Antimicrobial resistance occurs when microorganisms change in ways that render the drugs used to treat the infections they cause ineffective," says a piece published last August in The Lancet Infectious Diseases. These resistant microorganisms, or superbugs, jeopardise conventional treatments and this is projected to cause 10 million deaths annually by 2050.
According to a study published last year in BMJ Global Health, India is at the bottom of the list of 41 countries ranked according to the Drug Resistance Index — suggesting it has a substantial level of antibiotic resistance. The Drug Resistance Index identifies how effective an antibiotic is against specific pathogens in a particular location.

While the origin of most superbugs is still not clear, at some point they pick up resistance genes from environmental bacteria, says Dr Christian Giske, professor and head of the division of clinical microbiology in Karolinska Institutet, Stockholm, Sweden. Drug-resistant bacteria are created over many years through the overuse and misuse of antibiotics, says Dr Ramanan Laxminarayan, founder and director of the Center for Disease Dynamics, Economics & Policy (CDDEP) in Washington DC, US.
With Covid-19 wreaking havoc in India, irrational use of antibiotics has increased manifold, potentially leading to rampant antibiotic resistance and an increased prevalence of superbugs such as the methicillin-resistant Staphylococcus aureus (causes skin infections and infections associated with surgeries, artificial joints and tube insertion) and Clostridium difficile (causes diarrhoea, abdominal pain, inflammation of colon and so on). These resilient bacteria are difficult to contain and pose a serious threat. More important, Covid-19 leads to a weakening of the immune systems of patients, making them more likely to contract superbugs.
Dr Giske explains that in general — despite frequent negative culture findings — patients with Covid-19 receive broad-spectrum antimicrobial treatment. This is because the clinical picture may resemble severe bacterial pneumonia.
Dr Diptendra Kumar Sarkar, professor of surgery at the Institute of Post Graduate Medical Education and Research and SSKM hospital, Calcutta, agrees. Current statistics suggest that one in every seven patients admitted with Covid-19 is likely to have secondary bacterial infections, he points out. "In absence of robust evidence, clinicians are left with no option than to use broad-spectrum antibiotics. This creates an ideal hospital atmosphere for flourishing superbugs and antibiotic resistance," he explains.
"All viral infections, including Covid-19 have the risk of triggering secondary bacterial infections that don't respond to antibiotics," Dr Laxminarayan explains. Dr Giske adds that in the case of Covid-19, a substantial number of patients crowd the hospitals, increasing in-hospital transmission of superbugs.

Measures that Dr Giske recommend to combat antibiotic-resistance and superbugs during the pandemic include prudent use of antibiotics (prescribed only when there is a clear indication of bacterial infection), satisfactory diagnostic system for bacteria and viruses, and competent routines for infection control. "Reducing crowding is unfortunately difficult during a pandemic. For this reason, it is challenging to manage good infection control while managing patients," he notes.
"Hand washing, hygiene, and covering the nose and mouth — particularly when in hospital — are all good ways to [stay protected] from both Covid-19 and drug-resistant bacteria," says Dr Laxminarayan.
Apart from advocating a strict antibiotic policy to tackle the emergence of superbugs, Dr Sarkar suggests that health administrators should make an effort to separate Covid and non-Covid treatment facilities, community physicians should avoid irrational antibiotic use, and policy makers should enforce vaccination.
While antibiotic resistance and the consequent advent of superbugs during the pandemic is a rational aspect of medical science, sometimes a physician's clinical experience runs counter to this. Dr Ahsan Ahmed, chief consultant at the critical care department of KPC Medical College in Calcutta shared one such. After the advent of Covid-19 in Calcutta, Dr Ahmed found that infectious diseases responded well to low-grade antibiotics. "A respiratory tract infection or urinary tract infection where I had to previously use higher antibiotics such as meropenem or colistin, are responding well to relatively low-grade antibiotics such as ceftriaxone during this pandemic. This is really surprising," he says. According to him, strict hand hygiene practice and maintenance of protocol-based disinfection measures in hospital environments might lead to a reduction in hospital-acquired infections. While still only a claim, Dr Ahmed's observations sound intriguing and worth looking into.