Nokia 5.4 – a competent, dependable and sensible smartphone
This offering comes at a time when horsepower is competing with frustration-free experiences at down-to-earth pricing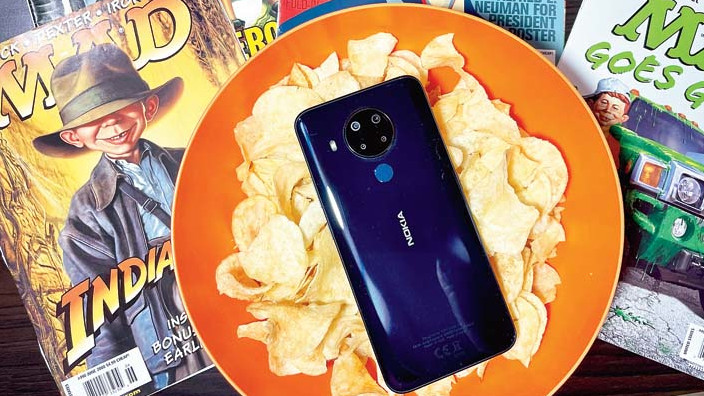 Nokia 5.4 is a sensibly-priced phone with some neat tricks in the camera department, plus it offers updates for a long time.
The Telegraph
---
Published 17.02.21, 04:25 AM
|
---
For many of us, a more important factor while choosing a new car is not the level of trendiness or the number of cup holders on board. What matter is dependability, especially at a time when most are swimming in financial quicksand. Less it is trouble-prone, higher the chances of its success. A similar story unfolds with the Nokia 5.4, which comes at a time when horsepower is competing with frustration-free experiences at down-to-earth pricing. Not that flagship phones have fallen out of favour – Apple has scored big in its recent quarter earnings while Samsung too had a dapper bottom line — but for most, the purse string has tightened.
Life in cinema mode
Instead of going into too details about the design — suffice to say, it lives up to Nokia standards and plastic back does not appear cheap or tacky — let's dive into the camera, which has a win over, say the POCO M3.
What you get at the back are four shooters, only two of which are important — main and ultra-wide while the macro is just a hangover of a trend that started in 2019 and the depth camera is passable.
Usually phones at a lower price point fall short in the camera department. Not this one. The 48MP shooter doesn't oversaturate images while the shutter speed is faster than on many rival devices. During the day, the main sensor plays it sharp, complete with a good colour range. The focus is also far better than before. There is also night mode which functions without running out of breath. There is some noise but nothing unbearable or unfit for social media.
It's clever of HMD — the home of the new Nokia phones — to pack in a 5MP ultra-wide sensor which becomes a grumble-grumble moment on the POCO M3. In portrait mode, there are some clever bokeh filters which up the Instagram game. Staying on with tricks, there is a handy watermark mode. Instead of getting the phone name watermarked on pictures — which you can — there is an option to choose a watermark of your liking while there is plenty of room for customisation. Neat trick, there.
The feature that impressed me the most is perhaps the simplest of them all — shoot video in cinema mode or the 21:9 format in 24fps, giving a cinematic feel. It just makes things look good. At a budget price point, smallest of features and tricks matter, something that Nokia didn't pass up on. In case you are curious, there's no 4K video recording here.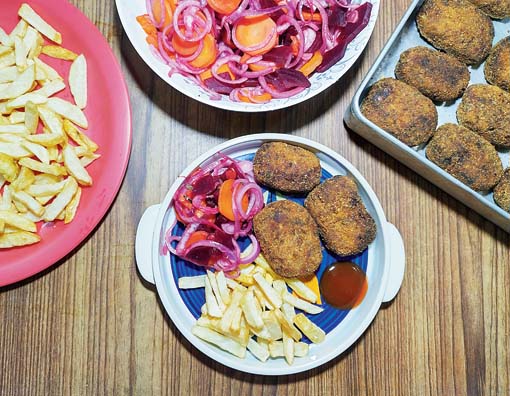 Much more than bare minimum
Aside from the camera, it's performance and longevity that are the two other strong points of Nokia 5.4. Powered by Snapdragon 662, I could easily manage much of my work. Of course, it didn't involve video editing or heavy-duty photo-correction apps. Most people don't use resource-draining apps.
Can it tweet? Take an Instagram-able picture? Take care of needs on Slack? How about Reddit and browsing? All of these are easily tackled. You really can't go wrong on this device? We even played a few mobile games – GTA Golf to car racing, and so on, it worked fairly well and the touch response is acceptable.
It's also a relief to find that Nokia guarantees two years of Android OS upgrades and three years of security patches, meaning I will get Android 11 and surely Android 12, plus all the updates. That's the minimum. For a techie that may not mean a lot but mobile phone companies build products for the man on the street. Plus, there is no bloatware, so unnecessary apps and mindless games can take a hike.
On the display front, our view cuts both ways. There is an impressive 6.39-inch HD+ screen, which is sufficient to stream movies on. But the viewing angles are not the best. Plus, what you get is a mono speaker. Chances are that you will plug a sound output device to the 3.5mm headphone jack on the phone but stereo speakers would have done a world of good. The battery is powerful enough to last at least a day and a half, after some streaming, surfing and gaming. Since the phone supports fast-charging, it's easy to juice up and the combination of Android One, Snapdragon 662 and an HD+ display keeps the phone alive for a long time.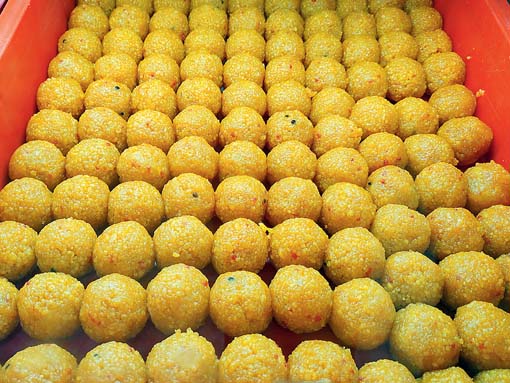 Is it for you?
To maintain a price point, HMD had to cut some corners but these are things you may not even miss. What matters is that the phone offers a lag-free experience, promises to tackle all security issues for a long time, it won't give up on you for a few years and it will give you all the latest Android features for the long haul.
There is competition no doubt. Besides POCO M3, doing the rounds is Redmi Note 9 and Samsung Galaxy M11. Most budget phones are lucky to receive a major OS update at all. What Nokia 5.4 (4GB/64GB and 6GB/64GB at Rs 13,999 and Rs 15,499 respectively) brings to the table is a phone that offers an uncluttered experience, complete with all kinds of upgrades. It's a competent, dependable and sensible smartphone with just about enough chops.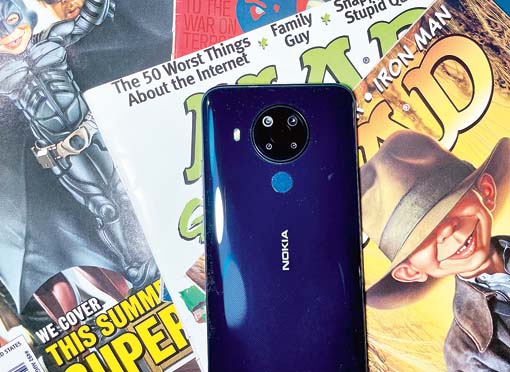 High notes
Android OS support for two years and security patch updates for three years
Shoot videos in "cinema" mode
Good build quality
Ultra-wide camera has been retained over some rivals
Good bokeh
MicroSD support as well as 3.5mm headphone jack retained
Muffled notes
Viewing angles are not the best
Decent sound through mono speakers