Sunny days ahead for Garmin's new solar-powered smartwatches
It's the go-to smartwatch brand for fitness enthusiasts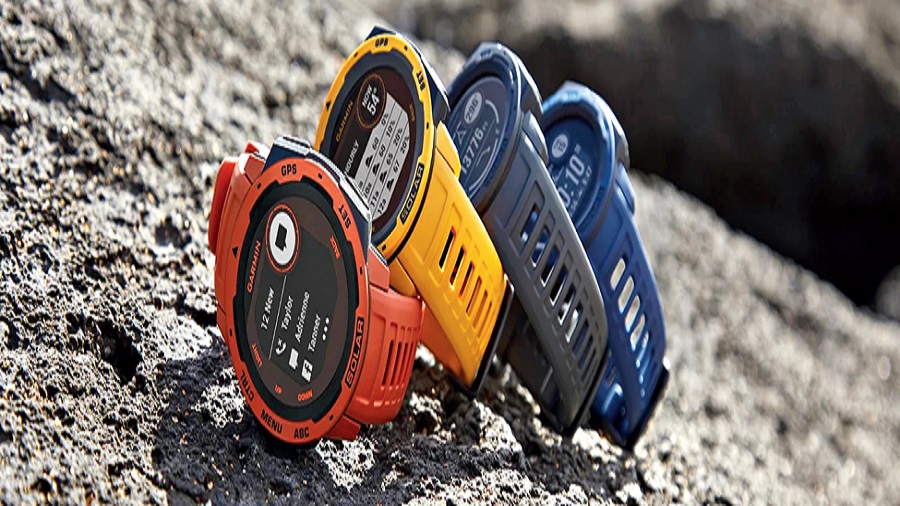 ---
Published 04.10.20, 05:50 PM
|
---
It's a very interesting time for smartwatches. Apple commands over the segment globally but one company that keeps pushing the envelope and keeps finding loyal users is Garmin. Over the years, the Kansas-based company has produced some amazing smartwatches that outdoorsy people swear by. Triathletes, surfers, cyclists and others trust Garmin because of its GPS and battery life.
It's the go-to smartwatch brand for fitness enthusiasts. For some time, Garmin has been making the right noises with its solar-charging options.
The new solar-powered smartwatches utilise solar energy to increase battery life even when GPS is switched on. We asked Ali Rizvi, director, Garmin India, whether solar-charging is a viable option.

What has been the general response to solar-powered watches (solar remains a secondary mode of charging)?
Garmin has heavily invested in solar technologies. So last year it was the Garmin Fenix 6X Pro Solar and with very good response coming in, we have extended it to our Instinct series. Garmin has over 30 patents in solar charging technology. One important aspect is our Power Glass (solar charging) technology. Second important aspect is the Power Manager, which allows the best battery optimisation. Keeping other needs in mind, we have a sensor to measure blood oxygen saturation, then there is surfing as a new feature (purpose-built functionality) and advanced MTB riding activities.
The world is moving towards sustainable technology and solar (power) is an asset. Just imagine a situation in which you're cycling and you're using GPS. As soon as you switch it on the battery starts draining out. With solar technology, your battery doesn't get drained out. It's just the opposite. The watch uses solar power to charge up, which is something that differentiates us from the others. You can do any activity for a longer period. The biggest difference between a traditional watch and a smartwatch lies in battery life. The limitation on a smartwatch has a lot to do with battery life. With the help of solar energy we are trying to overcome the challenge of charging.

Garmin presents health data stats better than others. How big a difference does it make to a customer?
So we have launched SpO2. But there is a difference. Data has become a very important point, especially because of the Covid situation; you want to understand your health parameters. What is important today are monitoring the heart rate and SpO2 level. Our devices monitor SpO2 24x7. Then comes respiratory rate; ideally RR or respiratory rate should be 12, or above, per minute. All these readings go towards measuring the stress score. Another important aspect we talk about now is sleep pattern, which has different levels. Garmin is able to offer authentic data points, which is more than 99 per cent accurate and that's what people love about it. We don't believe in putting in sensors for the sake of it. Some are now talking about blood pressure. You know how blood pressure is measured! It's not that simple. Unless a technology is not fully developed, we won't include it. What Garmin Connect does is put all the data in a graphical way to make data easily understandable.
If you do a bit of walking around the park with GPS on and do a Garmin Connect, on the map itself it would show the heart rate. Say if I walk for a kilometer and return home, on the map I would be able to see the heart-rate zone I have been in. There are five heart rate zones and the watch can tell me about the quality of walk. Similar with cycling and other activities.
What makes Garmin special is that we have our hardware and software teams. All the sensors are made in-house and we don't believe in outsourcing. We believe that to make superior-quality products, the sensors should be the best.

What about smartwatches for kids? It's a big segment.
That's a very valid point. Garmin has already tied up with Disney and the Disney character devices are called vivofit jr. Though we are not launching it in India now because separate certifications are required, we are looking at what can be done for the Indian market.
At a glance
The Instinct Solar series boasts up to 24 days in smartwatch mode indoors and more than 50 days with sufficient solar exposure.
Price upwards of Rs 42,090.
The Fenix 6 Pro Solar in smartwatch mode is up to 14 days indoors and up to 16 days with sufficient solar exposure.
Price upwards ofRs 89,990.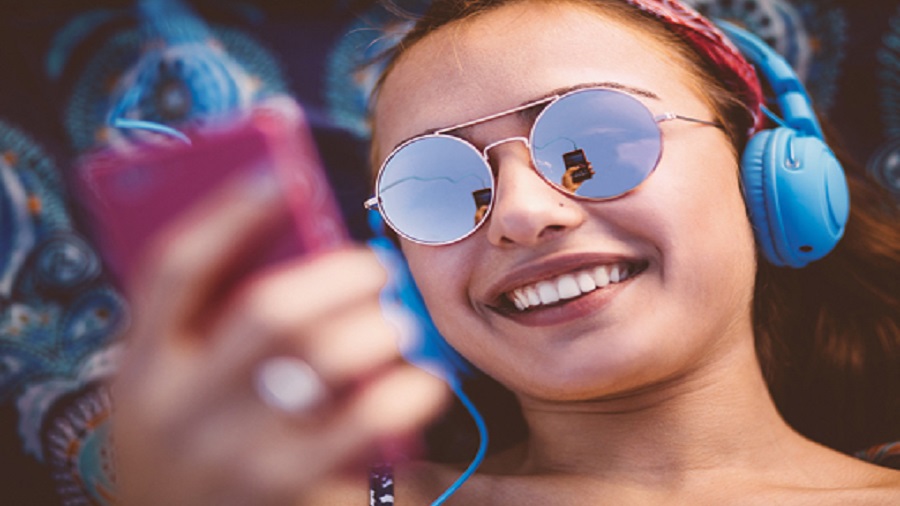 What youngsters are thinking and listening to
Spotify enjoys a discovery-based relationship with each of its nearly 300 million users. Culture Next Trends Report is the brand's second annual global report of Gen Z insights and cross-generational views around education, entrepreneurism, societal norms and expectations. The streaming service looked at Gen Zs (15-25) and millennials (26-40) during two periods: fall/winter 2019-2020 and July/August 2020. The survey was conducted in 11 markets: Australia, Brazil, Canada, Germany, India, Indonesia, Italy, Mexico, Spain, the UK and the US.
Technology has been taking kids "light-years" ahead
87 per cent of Indian parents said technology has fuelled their family's discovery "exponentially," and 86 per cent said today's kids, as a result, are "light years" ahead of where they were at their age.
86 percent of Indian parents who listen to podcasts told us the medium has become a very helpful educational tool (and this was pre-pandemic).
75 per cent of Indian parents told us they own a smart speaker, 30 per cent higher than the global average. And, 92 per cent are open to buying one within the next year, compared to the global average of 80 per cent.

Gen Z listening trends on Spotify in India this year.
45 per cent of Indian millennials and Zs listen to at least five genres regularly, which is similar to the global average.
This year, the top five podcasts among Gen Z listeners in India are TED Talks Daily, The Ranveer Show, On Purpose with Jay Shetty, Harry Potter at Home: Readings, and Maha Bharat with Dhruv Rathee.