Spotify: exemplifying e-democracy
The streaming service is celebrating its first India birthday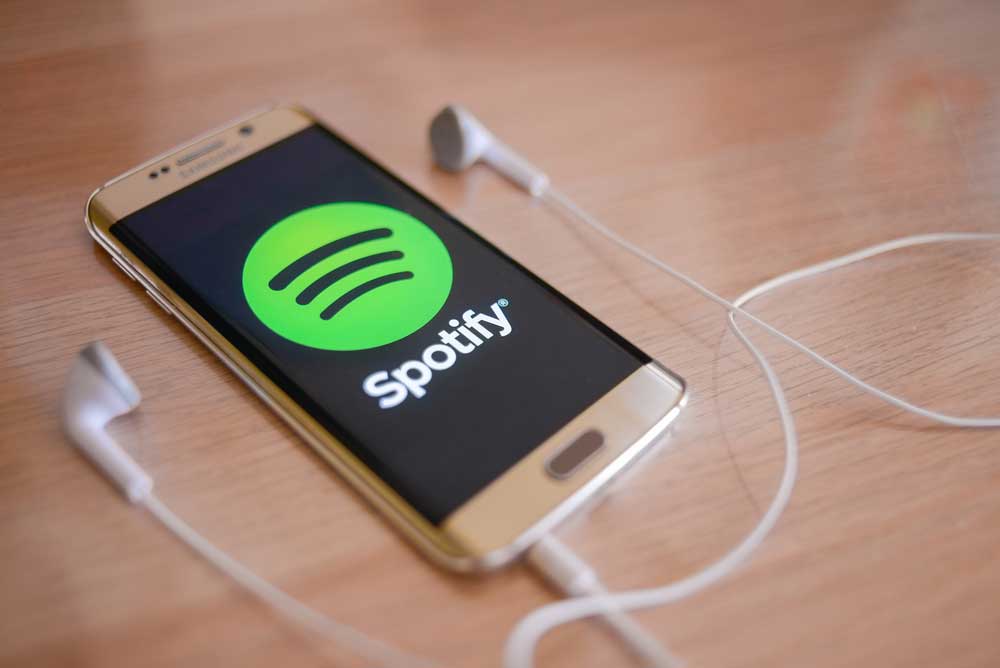 If the iPod made individuals fill a machine with individually purchased tracks and albums, Spotify changed the business model
(Shutterstock)
---
Published 08.03.20, 12:32 PM
|
---
Let's be honest. Had music streaming not been around, the likes of BTS or even country star Luke Combs would have had limited appeal, restricted by their geographic boundaries. No, it's not always about listening to talented artistes, it's about how much we are willing (and able) to spend each month towards music. If we were to rewind to pre-torrent era, our financial means to buy one CD a month was limited. What choice did we have? Buy a CD or enjoy the grub at the college canteen. For most, CDs were a luxury for which one required to save up for weeks or months. Spotify ushered in a democratic era for the music industry. Somewhat.
The global giant was late to arrive in India and only in February it completed its first desi anniversary. Before Spotify, Gaana, Amazon Music, Apple Music, Saavn (now JioSaavn) and the likes made their presence felt. But the company founded by Daniel Ek and Martin Lorentzon quickly won people over, to the point that many users have opted for the monthly/annual payment model. If the iPod made individuals fill a machine with individually purchased tracks and albums, Spotify changed the business model.
While data makes us believe that we are not consuming as many albums in 2020 as compared to 2006, many of us are certainly paying a monthly sum to have unlimited access to vast libraries of songs. According to GfK Entertainment and German Music Industry Association BVMI, Germany alone generated 107 billion audio streams in 2019. Wow.
How Spotify changed our lives
Nobody does playlists better than Spotify. There is a playlist for every mood and reason. My dad likes the 1960s soul playlist. For my wife there are plenty of workout playlists, some even come with the bpm (beats per minute) mentioned. My daughter is crazy about kids playlists. It doesn't stop there. Her cat Tickles chills (complete with purring) on a blue sofa listening to a cat playlist. Yes, it's all there. And I can't stop listening to playlists inspired by none other than former US President Barack Obama's yearly finds. Or that of the late Anthony Bourdain, like the song Et Moi Et Moi Et Moi. The lyrics may appear alien to a guy who has no knowledge of French but it makes for a rocking repeat on the car stereo.
The big worry before switching over from Apple Music and Amazon Prime Music to Spotify was the quality of music. That fear disappeared long ago. And the per month cost for a family pack is just about right.
Music that formed a big part of my growing up years is also somewhat there — The Champs (remember Tequila and Hokey Pokey?), Chubby Checker, Fats Domino, Everly Brothers… yup, all that oldie-goldie razzmatazz my dad played on vinyl.
Unlike Apple Music, the app is snappy. Unlike Amazon Prime Music, the selection of music is outstanding (it's ironic that I pair my phone with an Amazon Echo speaker to play most of the music). Also, how can one forget some of the brilliant shows that are being presented in the form of podcast on Spotify.
It seems like a fairy-tale world if you have not logged on to any music streaming service. Well….
There is also a reminder that…
Ownership and access are two different things. While streaming music — irrespective of the platform, and the same goes for film streaming — one realises that everything is temporal. Kids, there was a time when people took pride in their record collection and showed off their vast library of CDs. And there was zero fear that the music they love may disappear. An artiste (or label) may pull the plug on his or her collection that's being streamed. Or worse, stream it only on certain platforms. Yes, Beyonce did just that with her album Lemonade, which for a long time was available only on her husband's streaming platform, Tidal. Then there are songs with explicit content; who knows, this may call for moderation. And what if the Wi-Fi conks off for a week? One would be in a world minus all those good vibrations.
And not all songs would ever be available on a streaming service. How about Kal Kahn's Ladies of Calcutta? The song may not mean anything to most but it's the song my dad often sang decades ago while a 45rpm played. The same goes for films. For many, music is about nostalgia, of reliving a snapshot of a memorable point in life. And if those songs are not there on a streaming service, what good is it then? In other words, don't get rid of your stash of records or CDs.
We are not even getting into the aspect of royalty paid by streaming services, which many reports have suggested to be a drop in the ocean. Taylor Swift announced a few years ago: "Music is art, and art is important and rare…. Valuable things should be paid for."
But it's the best we have got
The music industry has much to thank Spotify and the likes for. It was only around two decades ago, music labels were playing an ever-losing game against illegal file sharing. It was about enjoying music at no cost. Now there is a sizeable crowd which is willing to pay for music, even if that means pay per month as much as one would for one cup of coffee.
But the influence of Spotify's playlist on the music industry is undeniable. Once upon a time labels clamoured for their artistes to be heard on the radio. Now it's about finding a space on popular playlists. And that's not easy. If a song doesn't hit the sweet spot with the listener in the first 20 or 30 seconds, it's time to move on. That tells you a lot about the state of music. Then there is the issue of not repeating artistes on a playlist.
In spite of all the complaining, Spotify is the best I have when it comes to listening to a wide range of music. Blatant downloading of music has slowed down. Artistes are getting paid (well!). And a section of listeners are once again willing to pay for music. Being run more like a tech company, founder Daniel Ek and his colleagues are in a better position to implement new technologies to keep the platform moving and, in turn, keeping the music industry happy. It's an e-democracy I can live with and hope things would only get better.
Milestones
India ranks higher than average in the number of 18- to 24-year old users on Spotify among all Spotify markets.
Since launch, Spotify has been streamed in over 2,300 cities in the country.
Today, there are over 6,400 Indian artistes on Spotify For Artists app
Spotify has now more than doubled its music library of local, curated playlists in India; from 120 at the time of launch to 350-plus at the moment.
With podcasts growing in popularity in India, Spotify's India originals launched in November last year — 22 Yarns with Gaurav Kapur, Bhaskar Bose and Love Aaj Kal with Aastha & Ankit, feature in the top five original podcast charts in India. Other originals part of the list are The Misfits Podcast and Mythology.
Source: Spotify India