Some queer characters from the world of video games
Few video games have broken new grounds in terms of well-written and relatable characters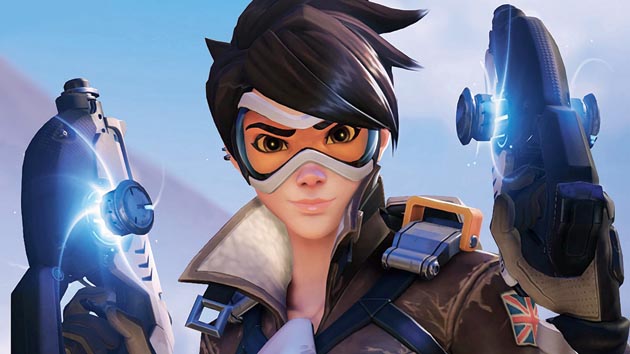 Tracer from Overwatch
Sourced by the Telegraph
---
Published 28.06.20, 08:36 PM
|
---
While video games have come a long way in terms of inclusivity, queer identity has been an absent trait for a long time. However, despite chronic under-representation, few video games have broken new grounds in terms of well-written and relatable queer characters who are not just written into the game for the sake of representation but actively contribute to the story, either as protagonists or characters having a sizable offering.
One of the most recognisable characters from Overwatch and video games in general, Tracer was revealed as queer when the game's developer, Blizzard, released a comic about every character's backstory. We love that her personality isn't limited to her being a queer character, with her being one of the best characters in all of class-based shooting video games. 2. Flea from Chrono Trigger
Chrono Trigger is often considered way ahead of its time and rightfully so. The game, which is still available on Steam with a rating of 9/10, brought about a change in the world of role-playing video games and kicked off the Chrono series. The video game also introduced us to what could be the first-ever gender-fluid character in video game history — Flea. Appearing as a shape-shifting boss character, Flea presents as feminine but identifies as a man. 3. Birdo from Super Mario Bros. universe
Yes, you read that right! Nintendo was the first company to introduce a queer character in their video games, all the way back in 1988 with Super Mario Bros. 2. While it isn't explicitly stated in the game in any manner, the character is described as a 'boy who thinks he is a girl'. It's sad to see how little progress the industry has made to be inclusive of all identities even when an openly queer character has been a major part of Super Mario Bros. pantheon of characters for more than three decades. 4. Chloe Price from Life Is Strange
Life Is Strange broke new ground in terms of queer representation in the video game world, so including Chloe in this list was a no-brainer. Despite Max being the central character in this episodic adventure video game, the player learns a lot about Chloe's life as the game progresses — her struggle after her father's death, getting expelled from school and falling into a life of crime. Despite having all traits of an edgy lesbian side character complete with blue hair and tattoos, we see the vulnerability of her character over the course of the game. For a long time, lesbian characters in video games were either edgy or non-existent. Chloe's story brought a much-needed shift. 5. Anthony 'Gay Tony' Prince from GTA IV
Just as his name suggests, Anthony, aka Gay Tony, is a gay character in GTA IV that we interact with. Based on many real-life club owners, Tony is an extremely rich and flamboyant nightclub owner with connections to every important person in Grand Theft Auto's Liberty City metropolis. Even though Rockstar Games are not known for political correctness in their Grand Theft Auto video games, Tony's character was well received by the players. So much so that publishers released The Ballad of Gay Tony, an expansion pack for GTA IV solely based on him, a year later. 6. Krem from Dragon Age: Inquisition
The first transgender male character to appear in a major video game, Cremisius 'Krem' Aclassi from Dragon Age: Inquisition plays an important but minor role in the game without being treated as the butt of all jokes. Born as the daughter of a tailor, he hides his birth gender for years in the military before coming out as transgender in a firmly unapologetic character arc. Though the word 'transgender' is never spoken (given the era Dragon Age is set in), we are clearly told that Krem was born female but lives his life as a man. 7. Ellie from The Last of Us series
One of the most popular queer video game characters, Ellie gradually progressed from being a helpless teenager to the sole protagonist as the series matured. But like other well-received queer characters, fans loved the studio's attempt in writing a more inclusive character that sticks to the decisions she made and is not ashamed of who she is. In a world of entertainment where lesbian characters are either hyper sexualised or traditionally written 'butch' or sometimes both, Ellie is a teenager who handles herself well with age and that's what we love about her. However, she isn't the only important queer character we meet in the first game. As the game progresses, we met Bill, a fearful and paranoid repairman who maintains an uneasy alliance with our characters and helps us advance in the game. 8. Leo from Tekken series
After making their debut with Tekken 6, fans raised questions on Leo's sexual identity. That is because of the character's ability to use both male- as well as female-specific weapons. Moreover, the game takes all necessary steps to address the character in a gender-neutral way, even making the clothing appearing as androgynous as possible. Leo has been a series regular since his first appearance and is one of the game's most popular characters.