Siri picks up the Indian accent
iOS 13 now supports all 22 of India's official languages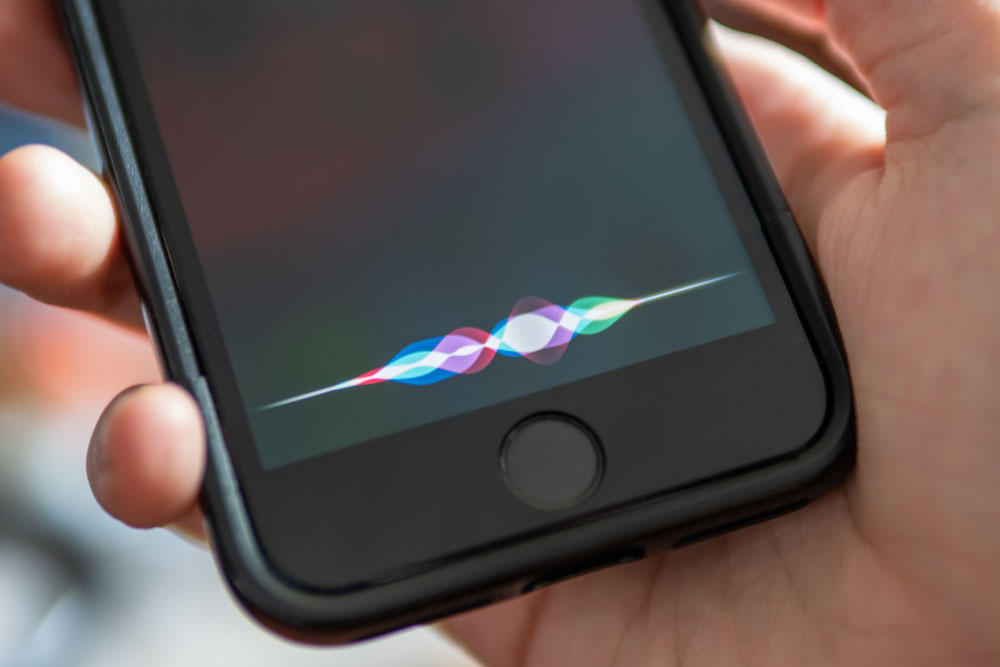 ---
|
Calcutta
|
Published 13.10.19, 06:17 PM
---
Apple has added 15 new Indian languages in its iOS 13.1.2 update for iPhones and, what is more, Siri even talks back to you in an Indian accent.
Siri's present voice can be changed to an Indian voice via Settings—Siri & Search—Siri Voice. You may pick a male or female voice as you wish.
The biggest comfort is that now typing predictions are available in Hindi for the Devanagari keyboard. Go to Settings—General—Keyboard—Keyboards and tap Add New Keyboard. Select Hindi and then Devanagari. And voila! Your predictions will now appear consistently. If you are more comfortable trying Hindi messages in English add Hindi (Latin) in the keyboard settings. You can now say goodbye to annoying auto-corrects when you type your Hindi messages.
iOS 13 now supports all 22 of India's official languages. The new additions are Assamese, Bodo, Dogri, Kashmiri (Arabic, Devanagari), Konkani (Devanagari), Manipuri (Bangla, Meetei Mayek), Maithili, Nepali, Sanskrit, Santali (Devanagari, Ol Chiki) and Sindhi (Arabic, Devanagari). When you set up a new iOS 13 device, you will be allowed to add the language you speak to keyboard, dictation languages and preferred languages.
The update also brings four new system fonts for Gujarati, Gurmukhi, Kannada, and Odia. It also adds 30 new document fonts for languages such as Assamese, Bengali, Gujarati, Hindi, Kannada, Malayalam, Marathi, Nepali, Odia, Punjabi, Sanskrit, Tamil, Telugu, and Urdu.
The biggest cherry on the cake is Apple has finally recognised that in India WiFi is not available widely. Most people access the Internet through mobile data, which is cheap. So limiting app downloads to just 100MB or even 200MB just didn't work for India. This limit has now been completely removed. To make use of it go to Settings—iTunes & App Stores—App Downloads and then select Always Allow. With iOS 13, apps such as Netflix and Hotstar can choose the time of the day to download your movies avoiding peak hours when the network is congested.
Chances are that even though you must have updated to the latest iteration of iOS, you have not updated your apps. Head to the App Store. Press on your profile picture in the upper right-hand corner and you will be taken to your Account page. Pull downwards from the top to refresh and then scroll down. You will find several apps that need updating. You have to update all of them to make them compatible with iOS 13 and to fix bugs as well as to add new features.
A highly awaited feature of this update is the Dark Mode. There are two options: a toggle that switches between the two modes and an automatic function that flips back and forth based on sunrise and sunset. You will be asked if you want a Light or Dark appearance when you restart your phone after updating to iOS 13. You may want to set it to automatically to enable Dark Mode at night and light during the day. Dark Mode is easier on the eye if you stare at your phone screen several hours a day.
With a completely overhauled design, the new Photos app makes it easier to flip through your years of accumulated photos and also has a powerful set of editing tools to enhance your snaps.
It is now possible to set up your name with an image for others to see when they get messages from you via iMessage. You will find this in Settings—Messages. You can even make your own Memoji or Animoji. A new game subscription service called Apple Arcade gives you access to over 100 games for just Rs 99 a month with no in-app purchases. To enable this, go to the App Store and tap on Arcade at the bottom. There are interesting design and feature updates in Apple Maps too and you should check out the Look Around feature for major cities of the world.
Pesky marketing calls are a nuisance. In Settings, scroll down and tap on Phone, then enable the toggle for Silence Unknown Callers. The phone won't even ring if the person is not on your list of contacts.
Forget creating new passwords that you need to remember. You can now sign in to apps and websites easily using the Apple ID you already have. You can rest assured that you will never be tracked or your details used for advertising.