Pain, coded
The WHO has recognised chronic pain as a disease with a new coding system. Here is the analysis of the implications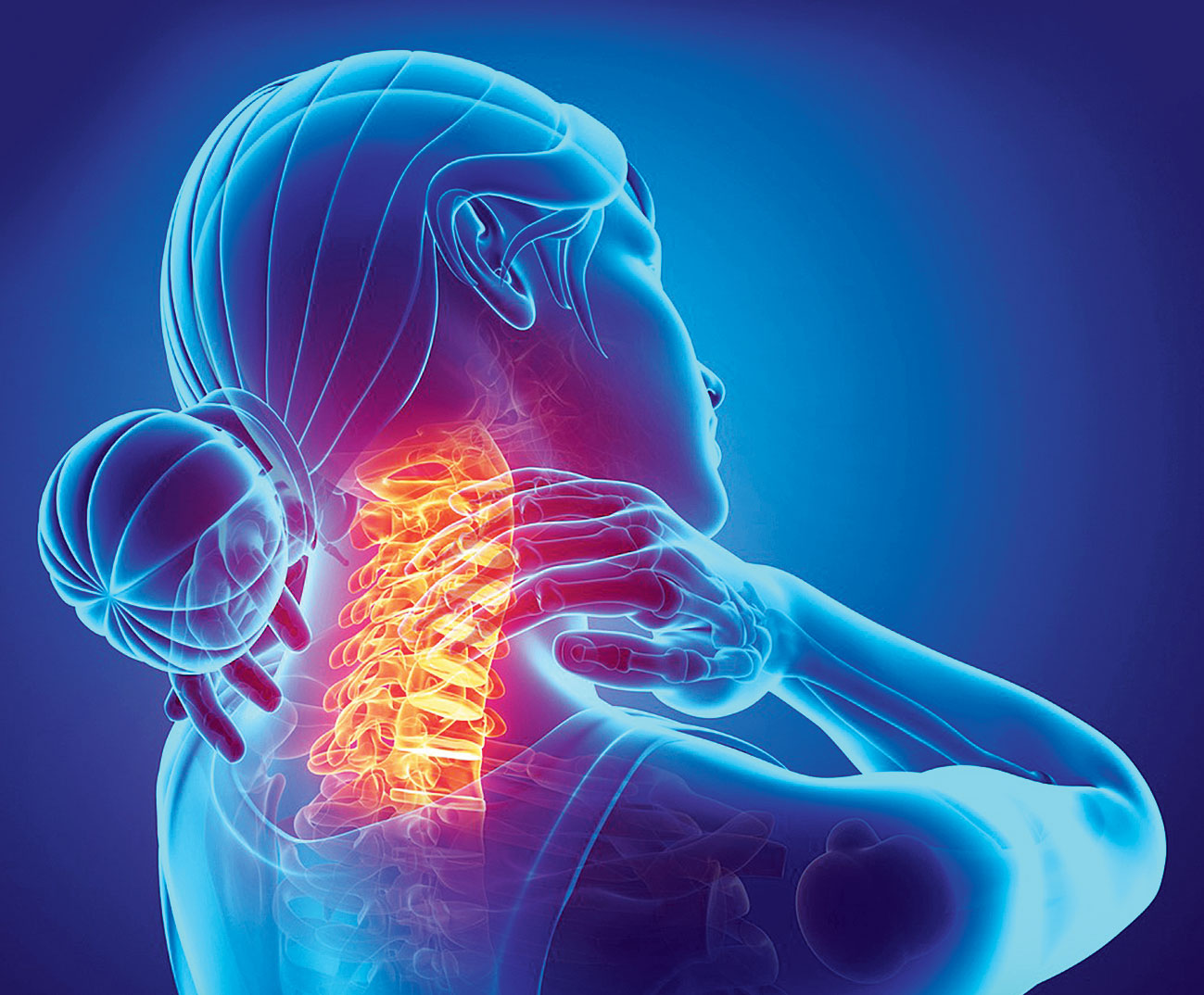 ---
|
Calcutta
|
Published 03.11.19, 06:01 PM
---
An unpleasant sensory or emotional experience associated with actual or potential tissue damage or described in terms of such damage — that is the scientific definition of pain. It was coined by the International Association for the Study of Pain (IASP) that brings together scientists, clinicians, healthcare providers and policymakers to study pain and improve pain relief worldwide. According to the association, any pain that persists, or recurs, for more than three months is chronic pain.
In general terms, chronic pain is a silent and invisible disease that hurts millions of people globally, causing desperation, loneliness and fear. It can be totally debilitating and sufferers have been known to even commit suicide. It not only takes a tremendous toll on society, its economic toll too is massive — billions of dollars are spent in its diagnosis and treatment. Moreover, it literally changes the way our brain works. Yet, chronic pain is misunderstood and often not recognised by doctors, friends or even relatives of those who suffer.
"One of the most frequent causes for patients seeking medical care is pain," says Subrata Goswami, course director, ESI Institute of Pain Management in Calcutta. "Although mortality rates are higher for cardiac diseases and stroke, diabetes, cancer and infectious diseases, chronic pain is a leading source of human suffering and disability," he adds. Dr Goswami, a member of IASP, is an algiatrist — a specialist in pain medicine.
The day I visit his clinic in Sealdah, he has just examined a 19-year-old woman (let's call her Ms P for the sake of privacy) with a persistent pain that radiates from her neck towards her back. "She first came to meet me a month ago, all the way from a village near Lucknow in Uttar Pradesh," he says. She'd been suffering excruciating pain for over three years. Apparently, the pain started after a friend hit her neck when they were playing in school. Her father, a jute-mill worker in Calcutta, took her to several doctors who advised multiple diagnostic tests — X-rays, MRIs and CT scans — and prescribed dozens of medicines, including a host of painkillers. Nothing worked. The pain kept getting worse. Her school grades dropped and she abandoned her dream of becoming a doctor. Eventually, she withdrew from social engagements and turned into a nervous wreck. Some doctors said it was all in her mind, while others suggested she learn to live with it.
Dr Goswami doesn't blame the medical practitioners for being unable to diagnose Ms P's condition. "Certain types of pain can't be identified through the usual blood tests or scanned images. There is no obvious radiological evidence," he says. According to him, one of the most significant challenges in managing pain is the lack of a "health system quality indicator" for it. Such indicators are used to gather data and establish the relative quality of care offered in hospitals, clinics or even countries — irrespective of language and local terms for diseases.
Until recently, there has been consternation in the medical fraternity over calling chronic pain a diagnostic entity, or a condition "in its own right" — let alone determining quality indicators to it. That is why the International Classification of Diseases (ICD), the international standard diagnostic tool for epidemiology, health management, research and clinical purposes as well as the international standard for reporting diseases and health conditions, didn't represent chronic pain diagnoses in a systematic way.
However, things are changing. Last May, the World Health Assembly, the governing organ of the World Health Organization (WHO), approved the new version of the International Classification of Diseases — ICD-11 — which contains a classification dedicated to chronic pain, providing specific diagnoses. This classification was developed by IASP, chaired by Rolf-Detlef Treede of Heidelberg University in Mannheim, Germany, and Winfried Rief of the Philips University of Marburg, Germany. The new diagnoses will come into effect from January 2022. Thousands of coders from small clinics to large hospitals have to be retrained before that.
Prior to the classification's implementation, field studies to validate it is being done at some pain centres across the world. Last month, Beatrice Korwisi, a co-ordinator of the task force of IASP and WHO, visited the ESI Institute of Pain Management in Calcutta to meet patients for this purpose. The clinical psychologist at the Phillips University of Marburg says, "The field study is still going on at some participating pain centres. We have not yet analysed the data of patients' pain experience." Extensive testing of the entire ICD-11 has taken place in some countries while the IASP Task Force conducted field tests at several pain centres.
"It is hoped that the new codes of chronic pain will improve access to pain treatment, motivate researchers to find out more about chronic pain, and facilitate talking about chronic pain," she says. Simply put, it will make chronic pain more visible, standardise treatment and facilitate healthcare reimbursements.
The new codes of ICD-11 have already helped Dr Goswami diagnose and document the case of Ms P. The code for her pain is MG30.02 B — chronic primary cervical pain. This type of pain can affect muscles, bones, joints or tendons and is characterised by significant emotional distress (anxiety, anger, frustration or bad mood) or functional disability (impacting daily life and social roles). "Her case was of neuropathic pain that was caused by oversensitised nerves," he says. In such cases, everyday stressors can put the brain and nervous system on an overdrive, putting the body into a repeated cycle of pain.
To treat such cases, healthcare providers must adopt a multidisciplinary approach involving experts in orthopaedics, neurology, psychiatry and physical medicine.
The diagnosis helps Ms P as well as her physicians to direct her to adequate multi-modal treatment, including anti-anxiety medications and short-term cognitive behavioural therapy. The diagnosis and medication — which has already alleviated her pain to a large extent — can be used for data collection, making the disease more visible.
Meanwhile, Ms P has revived her dream of becoming a doctor and is gearing up to appear for the medical entrance exams.