Say 'Hello Miko' to the robot that aims to keep children occupied
The robot can initiate and hold long conversations, imparting knowledge based on academic curriculum and general facts about the world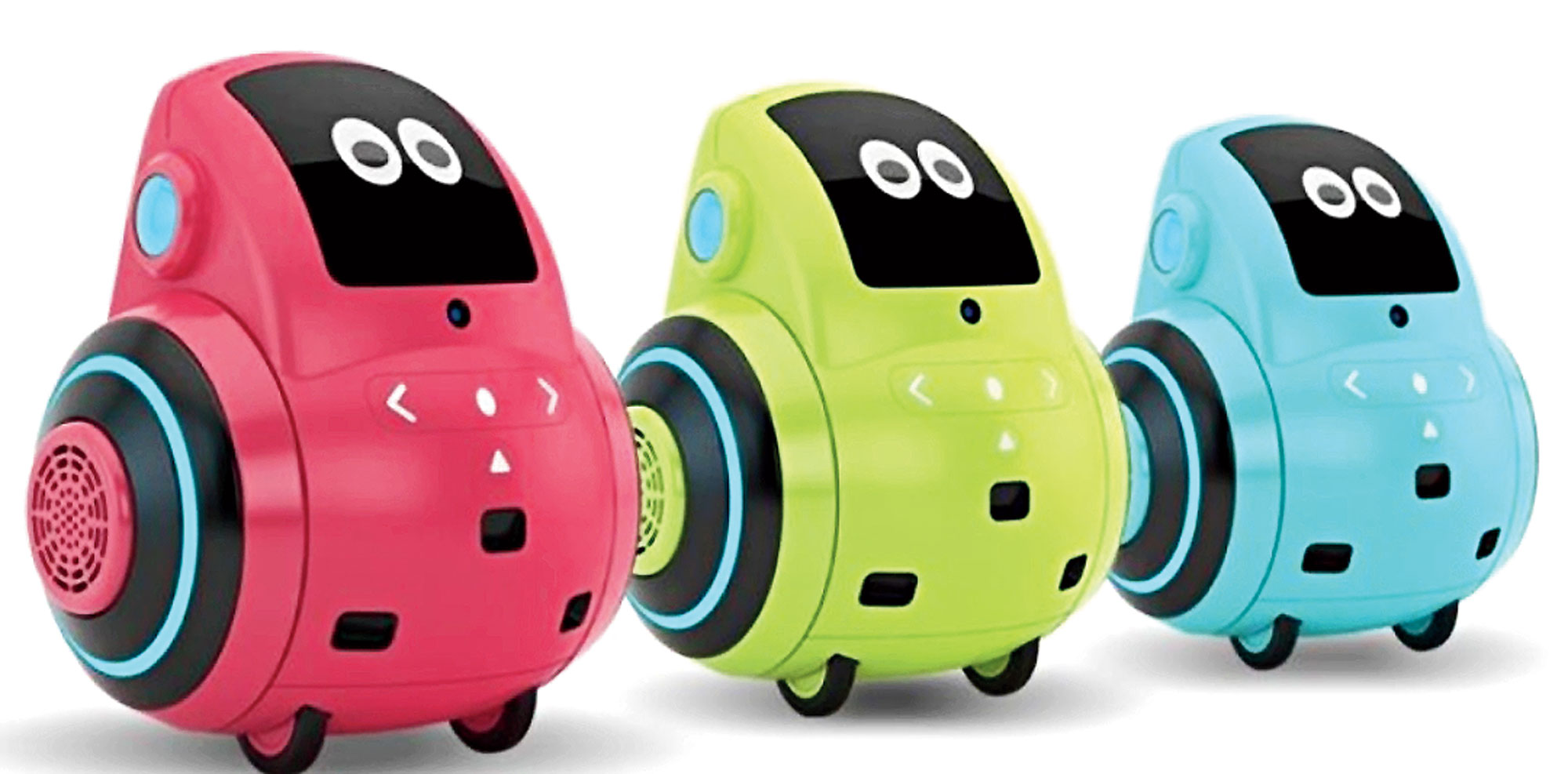 Three varients of Miko 2
Picture: Emotix
---
Published 19.04.19, 02:47 PM
|
---
Only 18cm high and weighing 900g, a robot called Miko is finding space in households to keep children company. Though the "personal robot" made its debut in 2016, the upgraded version — Miko 2 — is here with several cutting-edge features, like it can recognise faces, remember names and identify emotions. Easy to operate, the product from Emotix is the brainchild of three IIT Mumbai alumnae — Sneh Vaswani (CEO), Chintan Raikar (COO) and Prashant Iyengar (CTO).
t2 spoke to Sneh about what makes Miko special.
How did you come up with Miko?
My co-founders (Chintan Raikar and Prashant Iyengar) and I studied at IIT Mumbai for five years and worked together on several path-breaking projects out of a garage-like space. That was the time we decided to start a company together and after months of planning, we finally settled on a completely new category with Miko, a companion robot for kids that can answer questions, tell jokes, ask riddles, and initiate conversations, all the while getting better as it interacts with the child.
The genesis is very interesting. We were in Bangalore looking around to zero in on our business plans, and that is when we saw a mother screaming at her child to leave a game of Temple Run he was obsessed with. After a three-hour conversation, we figured that parents don't want to cut off children completely from technology, but they needed a trustworthy gateway.
Miko's first prototype was picked up by Infosys co-founder Nandan Nilekani's EkStep Foundation in Bengaluru and it evolved from a whiteboard concept to an actual product. Miko has received an overwhelming response and is not only bought by urban consumers but also by schools in tier-2 and tier-3 cities. Today, Miko 2 is available at more than 300 touch-points, both online and offline stores. The current version offers the options for the child to interact in Hindi and Hinglish. The evolution will be continuous going into Miko 3, Miko 4. It is essentially a 10-year pipeline.
How has Miko 2 evolved from the first version?
The shiny new makeover was introduced in the market in January 2019. The changes are not just cosmetic but remarkable in several ways. Miko 2 can see, hear, sense, express, talk, recognise faces, remember names, identify moods, initiate a conversation and learn from its own environment to intuitively develop a bond with the child.
In terms of operation, while version 1.0 required a smartphone to operate, the new version requires a one-time Wi-Fi set-up to be done through the Miko 2 app by the parent, post which the child can talk with the robot directly using voice commands. The new version sports a new HD camera that recognises faces, can hear through active noise cancellation microphones and has edge sensors that save it from falling off edges, such as tables and stairs. It also comes with a Time of Flight sensor that enables the robot to better sense the surroundings. Also, it now comes with better battery life, improved display and sound quality.
In way of AI, what are some of the features in Miko 2 that are not present in other products?
It's not just AI but we have gone ahead and made the product emotionally intelligent. The cute robot aims to help parents provide early education and engage the child in playful learning. The robot can initiate and hold long conversations, imparting knowledge based on academic curriculum and general facts about the world. Say "Hello Miko" to start a conversation. AI makes a lot possible. The features that differentiate Miko from other products are that it can identify the child's moods and also adapt to their personality.
What's the prospect of emotional robotics in the long run and what can we expect from future versions of Miko?
Emotional robotics has great prospect. We've been interacting with robots through our phones and speakers. As new technology unfolds, robots will start to come out of our gadgets and get more involved in our lives. The idea of a "home robot" has captivated the tech industry for years. There's something irresistible about a gadget that cooks, cleans and generally does all the household stuff you'd rather not! So the opportunity is huge.
Companion robots, like Miko 2, can help the child to revise the syllabus, give a pep talk and entertain them using rhymes and bedtime stories. A truly great home robot is still a long way off. It will need better sensors and processing, plus a far more precise way to pick up and manipulate objects. Long legs wouldn't hurt either.
Parents would think twice before giving children a device with cameras. In way of privacy, how safe is Miko?
Miko 2 has an advanced parental control dashboard that can help track and guide the child's interaction. It has guaranteed age-appropriate content, a child-safe design and strict privacy norms to address any data breach concerns.
What: Miko 2
Availability: Large format stores like Hamleys and Croma, and online on Flipkart
Colours: Martian Red, Pixie Blue, and Goblin Green
Price: Rs 24,999