Save ink. Print in reader mode
Answers to your your tech queries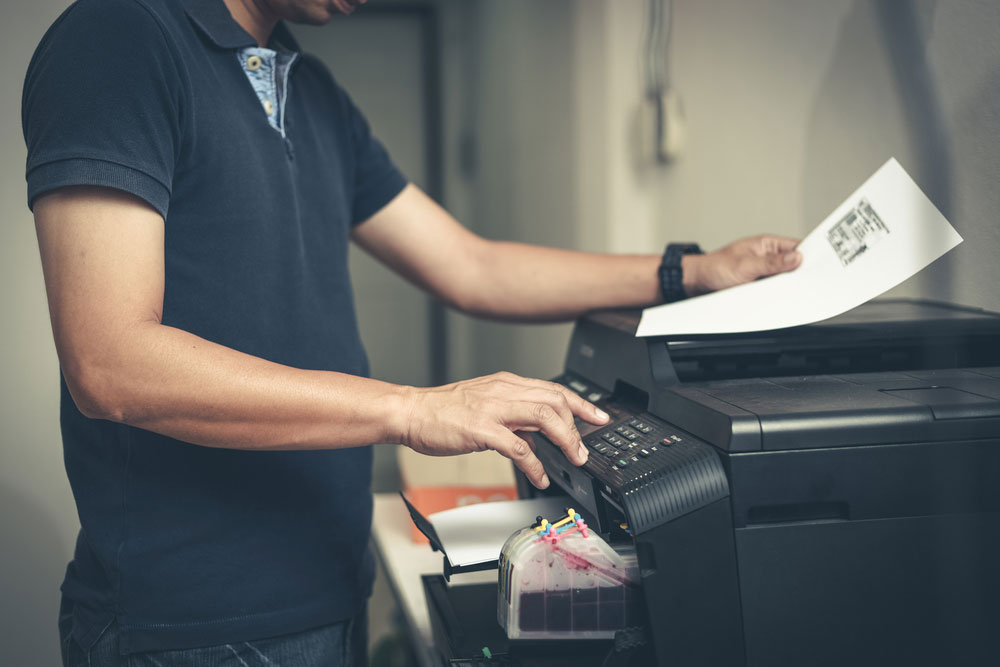 ---
|
Calcutta
|
Published 01.12.19, 08:57 PM
---
Q Is there a way to print out a website without its ads and images that I do not need? Also, I have noticed that the text comes out bizarrely and, sometimes, is barely readable. I end up wasting a lot of ink and paper.
Kauser Malik
Most browsers have a function called Reader Mode. If you print from here you will not only save ink and paper, but the text too will be readable.
This feature is not enabled by default in the Chrome browser. To activate it, type chrome://flags/#enable-reader-mode in the address bar. This takes you to a page of the browser's settings that are hidden from users. Google allows you to test these features before they are released to the public. You will now find an icon of three horizontal lines on the right of the address bar. Click on it and you will be in reader mode.
In Firefox, Safari and Microsoft Edge browsers, the reader mode is enabled by default.
If you want still better prints of the page, go to `https://www.printfriendly.com` and download the extension for your browser.
Blurred images
Q The images that I receive on WhatsApp become blurred after a few days and I am unable to download them.
Anshuman Kumar Khaitan
This usually happens when the SD card on your phone plays up. Check whether you can save other files on the SD card. If you cannot, the card is either full or damaged. First, try and free up some space and see if this works for you.
If there is free space and you still cannot save images on the memory card, you first need to backup all WhatsApp data. To do this, connect the phone to a computer and copy the "WhatsApp" folder on the card to your computer. Using the phone, delete the WhatsApp folder in the memory card.
When you open WhatsApp, you will find that all the images and videos are missing. But you will have them on the computer. Restart the phone and you should now be able to download new images. They will no longer be blurred.
Time over for Win 7
Q Whenever I boot my Windows 7 computer, I get an error saying "PMBVolumeWatcher. exe. SystemError". The same error pops up when I try to launch the Sony PlayMemories Home software.
Dr Subhabrato Bhattacharya
PMBVolumeWatcher.exe is part of Sony's PlayMemories Home program. First, you should check whether the file has been infected or is a malware masquerading as a genuine file. Scan your computer with Malwarebytes 4.0 from `https://www.malwarebytes.com`.
Next, uninstal PlayMemories Home to completely delete PMBVolumeWatcher.exe. You can use the Add/Remove Program function in the Windows Control Panel for this.
Also, clean up and repair the Windows Registry with the utility CCleaner. You can get this from `https://www.ccleaner.com`.
A word of advice. Please upgrade your computer to Windows 10 because Microsoft is going to end support for Windows 7 soon. Or else your computer will be prone to all kinds of security risks and such problems may occur with other apps too. The end of life for Windows 7 is January 14, 2020. This means Microsoft will not provide technical support, software updates, security patches and fixes after
January 14 next year. It will be totally unsafe to run Windows 7 after this date.
iPad access
Q I recently updated my MacBook Air to MacOS Catalina. With Apple doing away with iTunes, I am unable to connect my iPad to the laptop. The iPad does not show up in the Finder app.
Pema Wangdi
Open Finder and go to its Preferences. Click the Sidebar button at the top. Under Locations, put a tick mark next to CDs, DVDs, and iOS Devices. (This includes iPads, even though they run iPadOS now.)
Now your connected iPhones and iPads will appear in the Sidebar. Select your device and you will gain access to most features previously found in iTunes.