iPhone 12 Pro Max is the king of smartphones
A key feature that will put the new Pro Max on top of the smartphone heap is Apple ProRAW, which will be available in a few weeks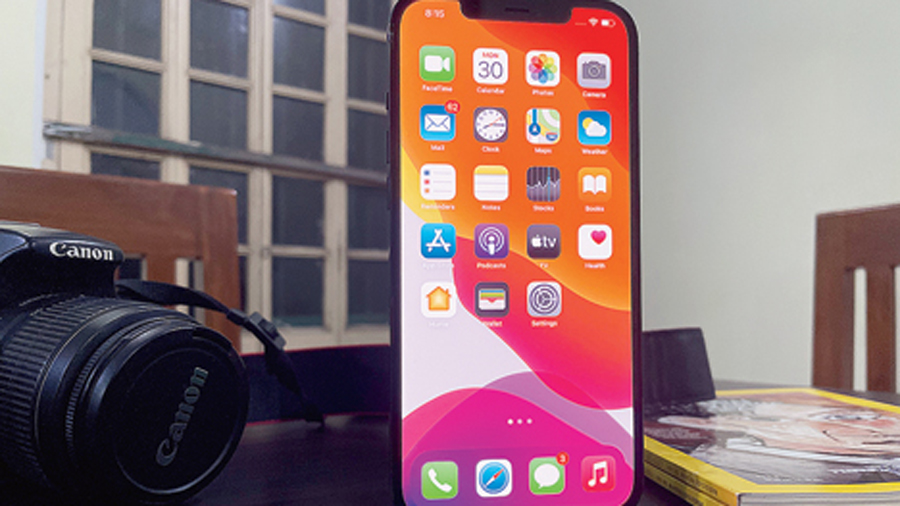 The Apple A14 processor — the fastest on any smartphone — on the iPhone 12 Pro Max takes photography and videography to a new level.
The Telegraph
---
Published 04.12.20, 05:29 AM
|
---
If it is about taking photos of flowers in bright daylight, knock yourself out with any mid-priced smartphone out there. Apple spends billions of dollars every year to stay ahead of the photo-and-video game on phones for a reason that goes beyond the terrace garden. It's about achieving what seemed impossible until the iPhone 12 Pro Max launched. It's about making a giant leap in the world of photography and videography. It's about justifying the presence of one of the fastest phone processors out there.
Look, no smartphone in existence can compare to a cinematic camera but in the same breath, the biggest and costliest phone from Apple shows how close the phone camera has come to the "real" thing. For many, the phone is their primary camera. And a lot of these people want to become content creators. Every change made to the iPhone 12 Pro Max results in something noticeable — far more details, better lighting, a more natural depth of field.... Let's dive into the element that gives the phone its 'Max' status — the cameras.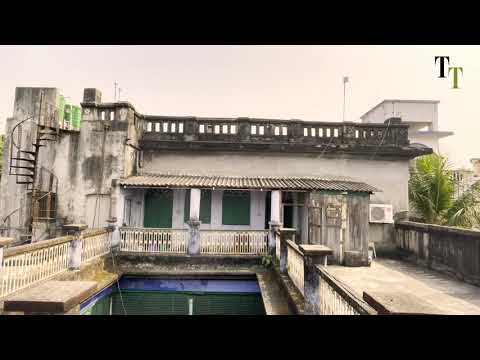 A game-changer format
A key feature that will put the new Pro Max on top of the smartphone heap is Apple ProRAW, which will be available in a few weeks. Why is it so important? So far, iPhones have natively captured photos in JPG or HEIC (high efficiency) formats. When you click the shutter button, the phone takes multiple shots and without you even noticing, the phone runs it through a series of algorithms to apply computational photography tricks. The final results appear in JPG or HEIC formats. Both the formats are efficient, resulting in files that are easily shareable and smaller in size. What you lose is a lot of data, which photographers would like to have. These are photographers who like to shoot in RAW format while manipulating the data in the editor of their choice. This is where something like Adobe Lightroom comes in handy.
All this is about to change. Apple ProRAW is going to work on all the cameras of the phone while saving the files in a format that will give you access to editing options, which, by the way, can be done natively on the phone. What is being promised is a better grip over colours, contrast, dynamic range and even image segmentation. The last part is where the camera takes parts of an image to identify certain elements, like skin tone and sky. The resulting files will obviously be larger in size  but it will be worth it.
Amazing results for street photographers We travelled across the city taking photographs after sunset. For a street photographer, it's about capturing the moment, which means a need for better auto-focus. This element becomes a problem at night with most phones out there.
Take a look at the camera module on the Pro Max to find something that looks like a mystery lens, which is actually the Lidar sensor. Lidar technology has been around for some time but not on phones. Lidar basically bounces signals off objects and returns distance-related information to the camera, which comes in handy for AR apps as well as photography. It basically helps in super-fast auto-focus. Since Lidar is not dependant on light, in low-light situations, the feature comes in handy. And it doesn't misfire in the sense that it gets it right now and then. It's precise each and every time. The other feature which has impressed us is sensor-shift optical image stabilisation on the wide lens. Being a big phone, there is room for the technology. So, there is a sensor that actually moves with the gyroscope and the phone is aware of where it is and how much it is tilting. All this gives you better low-light performance during long exposure shots. And if you are shooting video, there will be almost no shakes. But then, Apple has always done a great job with optical image stablisation, so this is a step up.
A trend-setting video format
What you get is a 6.7-inch Super Retina XDR OLED display. All the jargons matter when it comes to video recording. The biggest change you get on the video front is HDR recording with Dolby Vision up to 60fps.
It's a technology that's almost impossible to make one understand; it's about experiencing it. When you walk into a TV store, a number of television sets are lined up before you, each offering a different picture quality. Your eyes can distinguish it. When you open the video mode on the phone, everything gets brighter and the colours pop. Basically, you have more dynamic range. With the new format, even in low-light conditions, there is almost zero noise. Helping the cause is 1,200 nits brightness of the screen. Every frame that gets recorded has more data attached to it, resulting in videos which have amazing clarity. At the moment, the problem with Dolby Vision is the problem we have had with broadcast technology for decades. Videos get recorded in certain formats but viewers need to have devices to display that format and experience the colour gamut. The details you get in videos on the iPhone 12 screen will not be entirely visible when the file gets transferred to another device, say, one from Samsung. The good news is that the new format will have a lot more takers in the coming months. The main camera now uses a larger sensor, translating into better low-light performance, more detail, less grain and you will also get a larger depth of field. There is also 5x optical zoom range on the Pro Max while digital zoom is up to 12x. All these things ensure that your photos will look different and definitely standout.
Each time we take a photo or record a video, there is a massive amount of computational photography taking place inside the phone. All we do is hit the click button. Apple takes care of the technical aspect, making photography a bit more fun, encouraging the user to step up his or her photography chops.
For photography and video needs of content creators, the iPhone 12 Pro Max (price: Rs 129,900) is the king of smartphones. Zero compromises have been made. iPhone 12 Pro Max flies because…
It has the best camera set-up on any smartphone
It offers great auto-focus
There is more scope for editing details in photos
HDR Dolby Vision takes video to a new level
It offers the fastest performance on a smartphone
The battery performance is the best on an iPhone
Ceramic Shield promises up to 4x better drop resistance
iPhone 12 Pro Max could have flown higher…
Had it offered more than 60Hz screen refresh rate