Retro Vibes
Retrocomputing classic games and tech with a retro feel are enjoying the spotlight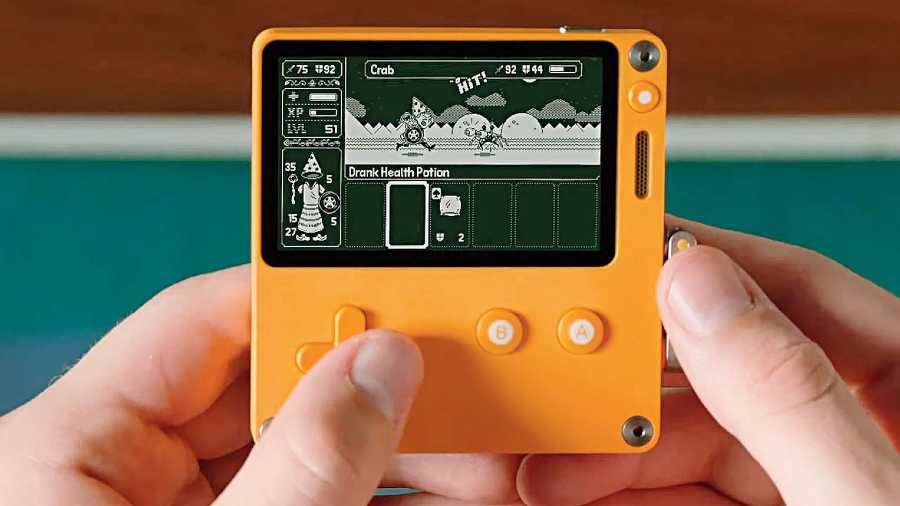 ---
Published 22.08.21, 02:23 AM
|
---
Everything old online remains new… sort of. From retro-style gaming consoles to retro games via web browser, marketplaces dealing with retro tech to artists conceptualising modern tech with a retro vibe, the old refuses to die, and thankfully so.
Last week, Kid Pix, a bitmap drawing programme many may have played around with in the early 1990s, got a new lease of life through a web version, courtesy Vikrum Nijjar. Early versions of the programme attained instant popularity; distinguishing it was a catalogue of art tools. The recently released version comes with different paint brushes, rubber stamps and, of course, all the playful sound effects, which will even win over adults. Compared to Kid Pix, Windows Paint appears dull.
The feeling of nostalgia reaches another level when visiting the EmuOS website, which emulates Windows in the browser while offering a bunch of games and applications. Besides playing around with a classic version of Paint, Clippy and Winamp, there is a chance to replay Wolfenstein 3D, the original Doom, Quake, Diablo, Half-Life and even Pong. Remember Wolfenstein 3D, the game where the player moves through a maze, pumping bullets into soldiers of the Nazi regime, while the maze becomes convoluted with every level? Though it cannot be played full-screen but the joy of even getting to move through that maze is awesome.
Nostalgia is also being experienced with some of the latest releases through a few titles available on Apple Arcade. ChuChu Rocket!, released for the Dreamcast in 1999, has returned (ChuChu Rocket! Universe) to make you direct your space mice across each level to avoid the space cats. And there are titles with a retro feel. The single-player game Cardpocalypse is set in the 1990s, one in which Jess accidentally gets the popular card game Power Pets banned, only to face the ire of monsters from the game. Frogger in Toy Town gives the classic Frogger game an update — you have to rescue lost "froglets" from inside a human's house after they're blown away in a storm. Rayman Mini, Sonic Racing, Inmost… it's a magical world out there.
Big moment for the gaming handheld
Not just games, consoles too are in retro mode, even at a time when the new PlayStation and Xbox are making big noises. To be fair, retro consoles never actually died out but in 2021 they appear cooler than ever before.
The iconic Atari VCS has been reimagined for 2021. Despite its hybrid identity, there is a vintage vibe to the hardware as well as software. The VCS was long overdue and the pandemic didn't help. Against all odds, it's here and the built-in selection has 100 Atari games — 18 from the arcade and 82 from the Atari 2600 console. But do remember that the Atari brand has changed hands several times and is now owned by a French game company formerly known as Infogrames.
Perhaps more exciting is Playdate. The console with an indie vibe has been created by Panic, the developer of Untitled Goose Game. It looks like a Game Boy with familiar elements like a D-pad and face buttons but many of the games are controlled via a crank on the side. Two new games get delivered every week for 12 weeks or, 24 free games across genres. Some of the titles take advantage of the analogue crank on the side. The Playdate's reflective black-and-white screen doesn't have a backlight but it can be "super reflective".
Speaking of handheld gaming devices, Valve has announced the Steam Deck, which is expected to ship in December. The console will come with several control options — two thumbsticks and two small, Steam Controller-style trackpads beneath the thumbsticks. Equally fascinating is Analogue's Pocket, which, out of the box, is compatible with more than 2,700 Game Boy, Game Boy Color and Game Boy Advance game cartridge library. Pocket works with cartridge adapters for other handheld systems, too.
During the pandemic, the PC has been enjoying a steady demand. PCs are, of course, perfect for daily use but many opt for them for the satisfaction of rebuilding the system, making them customised for specific needs. At the same time, there has been an upsurge in demand for PCs and keyboards that have gone out of fashion but hobbyists are buying them in large numbers. Of course, if you have an Apple-1, expect to earn big bucks. Before the pandemic started, one of them sold for around half a million dollars. In case you have a retro computer lying around, understand its value.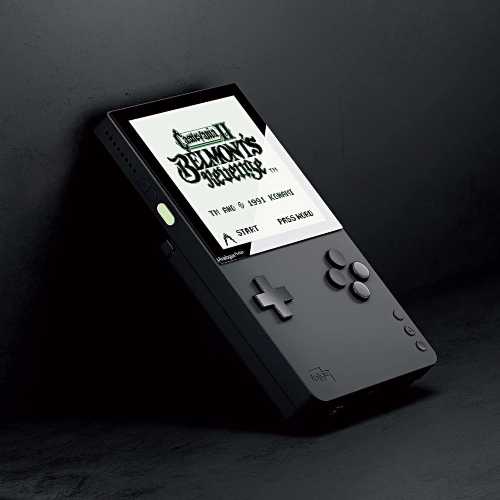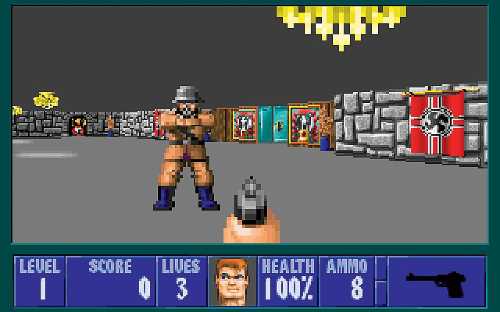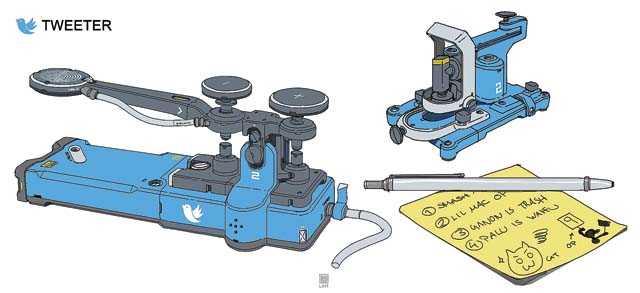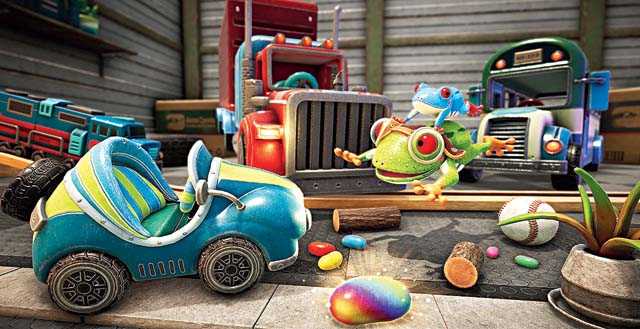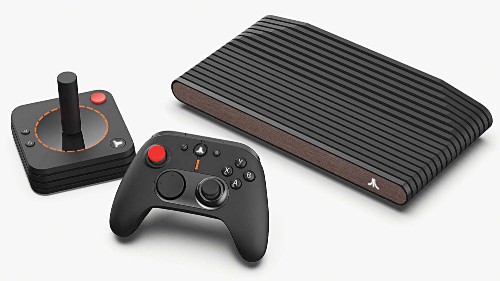 Helping with investments in gaming
Finally, there are apps that help "invest" in vintage copies of comics and games, besides other items. Companies like Rally and Otis aim to help customers find a piece of the action in the collectibles market. Otis, in fact, has branded itself "the stock market for culture", raising over $14 million in venture capital, while its competitor Rally recently raised $17 million.
If all these appear too exciting, then here's a little something for your visual peace of mind — the works of concept artist Sheng Lam. The Manchester-based artist has some anime-styled illustrations that imagines the likes of Netflix, Facebook, Twitter, Spotify and YouTube — uh, Netflex, Phasebook, Tweeter, Potify and YooTube! — in a pre-Internet age. While you scroll through the amazing artworks, we are switching to the software section of Internet Archive, the repository of thousands of old games, many of which have been adapted to play right in the browser with a keyboard or a gamepad.