Redmi Note 11T 5G is a smooth operator
This smartphone has enough features to keep you satisfied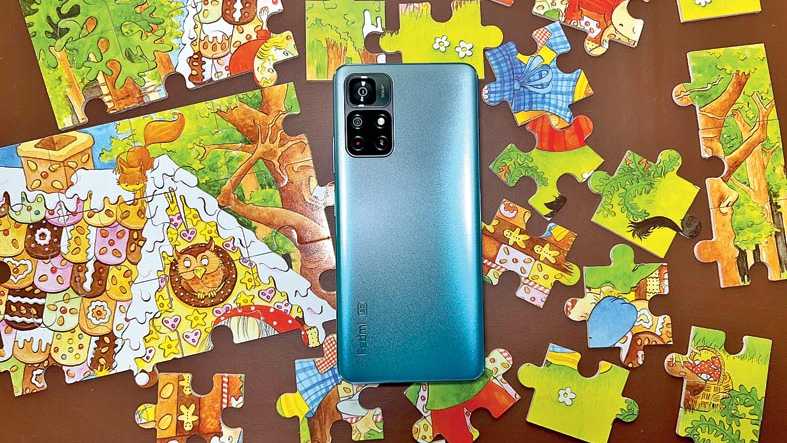 Redmi Note 11T 5G should offer a good experience when 5G ultimately rolls out. Till then, it has a good processor to keep you busy.
Pictures: the Telegraph
---
Published 07.12.21, 12:59 AM
|
---
No compromises, almost none. Next year will be a very interesting one for smartphones as talks of 5G will pick up steam and brands will try to offer on mid-range phones an experience that reaches flagship standard (it's already happening). And the company that has got a head start is Redmi with the Note 11T 5G. In case you are exploring a sub-20K phone, this will prove to be quite a challenger.
Let's talk about the 5G aspect. First, a clarification. When 5G begins to rollout it won't be available in all parts of India right away. Even within major cities, there will be 5G pockets but the technology will change the way we communicate. According to a recent report from Ericsson, average monthly data usage in India is expected to reach 50GB in 2027, up from 18.4GB at the moment. Second, in case you are buying a phone now, obviously you would like something that should last a couple of years, which means looking at a 5G-enabled device. Third, it would be wise to choose a phone that has the important 5G bands. Redmi India has been working with Reliance Jio to test Note 11T to ascertain the device's 5G performance level. And that's an important step.
Second, the new Redmi phone may set a trend around the camera set up. What you get on the phone is a 50MP primary camera and a sharp 8MP ultra-wide lens. Forget the macro lens, which has been middling-to-bad on most devices. The 50MP snapper is fast and the pictures offer a good balance of colours. Plus, there is very little in way of colour shift while sliding into ultra-wide. Though the night mode does come to the rescue now and then but it's not the most reliable under uneven lighting. And that's not different on other phones in this price bracket. Though I am not a big fan of portrait shots, Note 11T wins most of the time, which is also true for selfies which capture decent skin tone.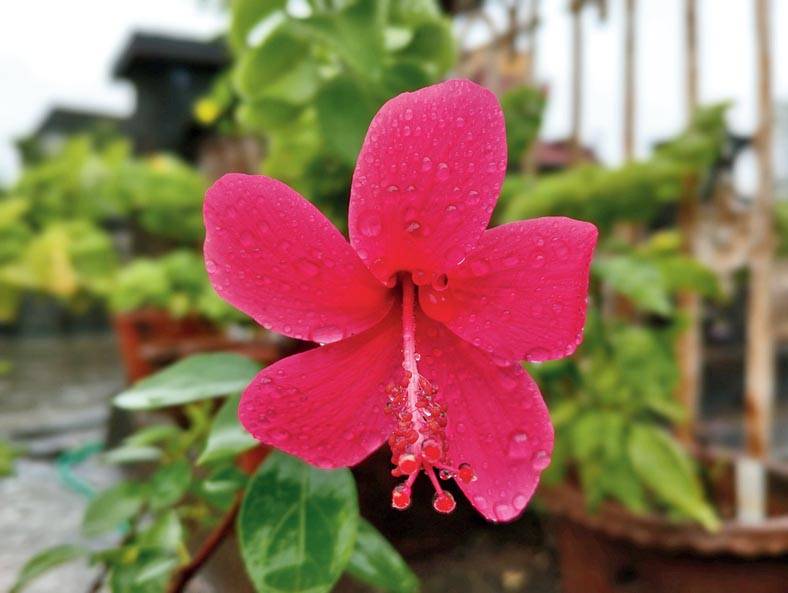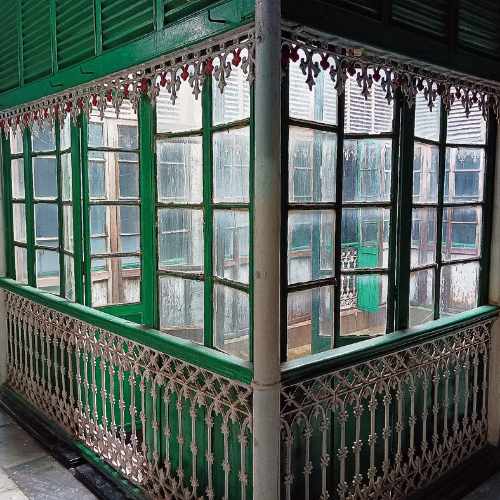 Redmi has, in fact, aimed at a package deal with the phone, thanks to the MediaTek Dimensity 810 5G processor, which has been built on 6nm architecture — performance is robust. Throw almost any task at the Note 11T, it will get it done without lags, including gaming with most titles being playable at high graphic settings. It comes with a RAM Booster feature that uses the phone's built-in storage to virtually add up to 3GB of additional RAM for multitasking.
On the display front, it's a 6.6-inch FHD+ IPS display. You may argue that 120Hz display refresh rate would have been better than 90Hz adaptive refresh rate, let's just say, this is a good-quality panel with decent viewing angles, complemented with stereo speakers that offer crystal-clear audio, and a 3.5mm headphone jack.
We advice that you set up the phone after carefully going through the instructions to lower chances of having bloatware on the phone and the few that do get loaded are easily removable. Out of the box you get Android 11 and MIUI 12.5, which has a clean feel to it. Also in the box is a 33W charger, which juices up the 5,000mAh battery in no time. Like we said, there is very little that's missing on the phone.
There is always room to nitpick even on the most expensive of phones. Here that would be better video-recording capabilities, like beyond 1080p@60fps and the ability to maintain this in the ultra-wide mode. But I don't see myself making videos beyond social media usage, so the settings are enough for everyday scenarios.
With the year drawing to a close and 5G racing to our doorsteps, Redmi has made a wise move by putting out this phone. Note 11T 5G is a smooth operator with enough features to keep you satisfied.
At a glance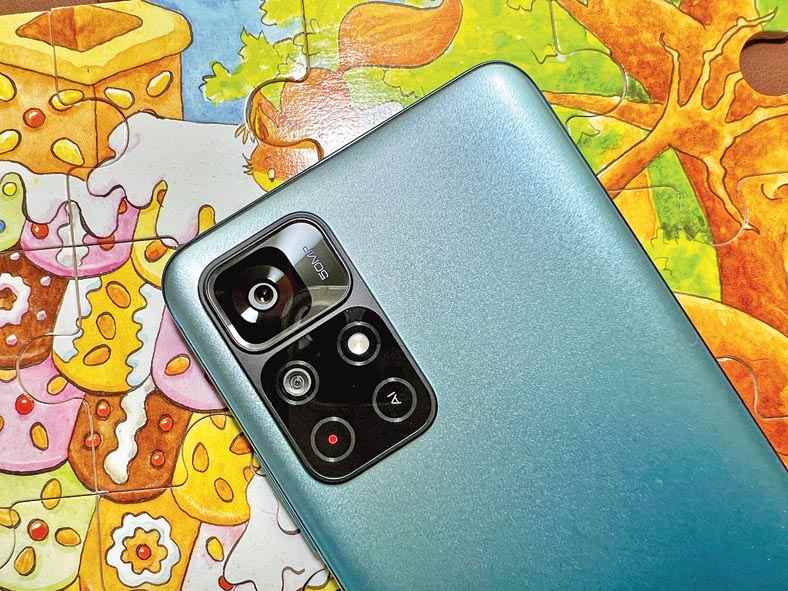 Device: Redmi Note 11T 5G
Price: Upwards of Rs 16,999
High notes
• MediaTek Dimensity 810 5G is an efficient processor
• Stereo speakers
• Excellent battery life
• Good camera set up
Muffled notes
• Video recording is nothing great