Questland: An RPG and a match 3 puzzle
The most appealing aspect of Questland are the upgrades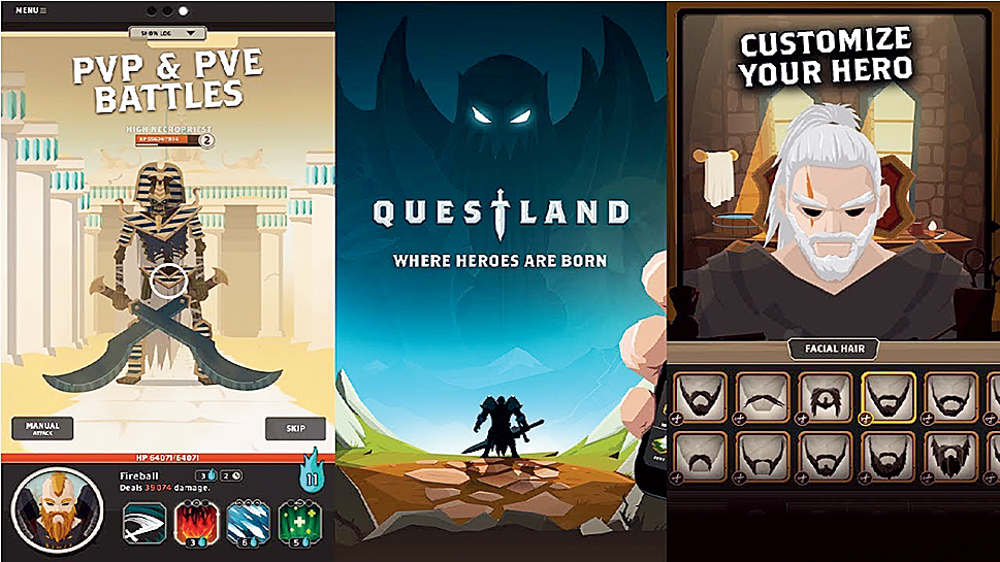 ---
---
Game: Questland by Gamesture
Genre: Role playing game
Platforms: Android and iOS
Turn-based role-playing games are available a dime a dozen. Questland, however, puts a unique spin on the genre by making puzzle-solving the main gameplay and adding deep customisation to create a unique experience.
You are a valiant knight tasked with saving the world from monsters. You go to different areas to fight these monsters who come in various shapes, sizes and power levels. What is unique is the way you fight these monsters — players have to play the classic match 3 puzzle to move ahead. This is a very simplified version, with only three colours to match. You can match one, two or four of the same colour and each leads to a different attack on the enemy. This is what makes Questland so much more engaging than other role-playing games.
There are multiple modes in which you can engage in combat. You can be part of an epic journey — complete with a story — and successfully battle monsters from different lands. You have to travel through elven ruins, sacred forests, wastelands, a cursed oasis and graveyards, to name a few. Then there is the tower challenge where you fight increasingly difficult monsters as you move up the tower. If you, however, want to test your mettle against other real-life players, arena mode is what you should choose.
The most appealing aspect of Questland are the upgrades. Players need to increase their overall power level by constantly upgrading their armour and equipment. This also changes the look of your character.
Players can upgrade seven pieces of their clothing, apart from their sword and shield. You receive these upgrades randomly, in treasure boxes. Each item is of a different rarity and the rarer an item, the more powerful it is. The items can also be upgraded using crystals that players earn. If one has a duplicate item, it can be used to level up. If you want to be able to defeat the monsters that get stronger with every battle you fight, it is essential that you upgrade.
The crystal and coins you need to improve your power level can be earned throughout the game. You can gain them at the daily and weekly quests or through the plethora of events that are always running. You can even go into town and trade for the items you need. There is the spin wheel that will reward you if you are lucky or just logging into the game gives you some amount of currency. All these sources of earning coins and crystals make the game feel extremely rewarding.
VERDICT: Questland is a unique RPG with a puzzle mechanic. It, however, requires players to keep track of its multiple systems if they want to progress in the game. The art style could be better but the music and sheer variation of upgrades make up for it. This is a fun game if you are ready to put in the time and effort. I would give it an eight out of 10 rating.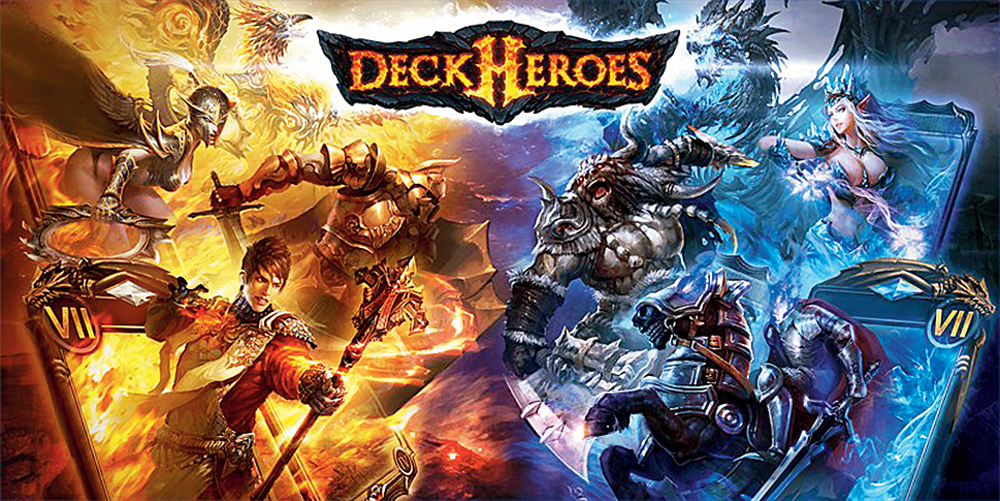 Pop picks
Similar games we like
Dragon Strike: Puzzle RPG — Create a powerful empire. Summon hundreds of mighty heroes and dragons. Launch massive dragon strikes by generating huge combos. Battle players from around the world in epic PvP battles. This match 3 RPG game blends the best elements of strategy games, puzzles and arena combat.
Price: Free with in-app purchases
Deck Heroes: Legacy — Construct the ultimate winning deck with an amazing horde of heroes and magical creatures to save a threatened kingdom. The Neander, Human, Faen, and Mortii are marching into battle. Build your very own faction from heroes of all races, and lead them to glory. With hundreds of cards to collect, every deck is unique. Intricately detailed maps, mazes, trials, and more, await those brave wanderers. Feast your eyes on spectacular HD graphics, get lost inside thrilling battles, and delve into majestic and mysterious lore.
Price: Free with in-app purchases