Power to annoy
Social media feeds keep reminding women that they have to learn to be pleasant to their male partners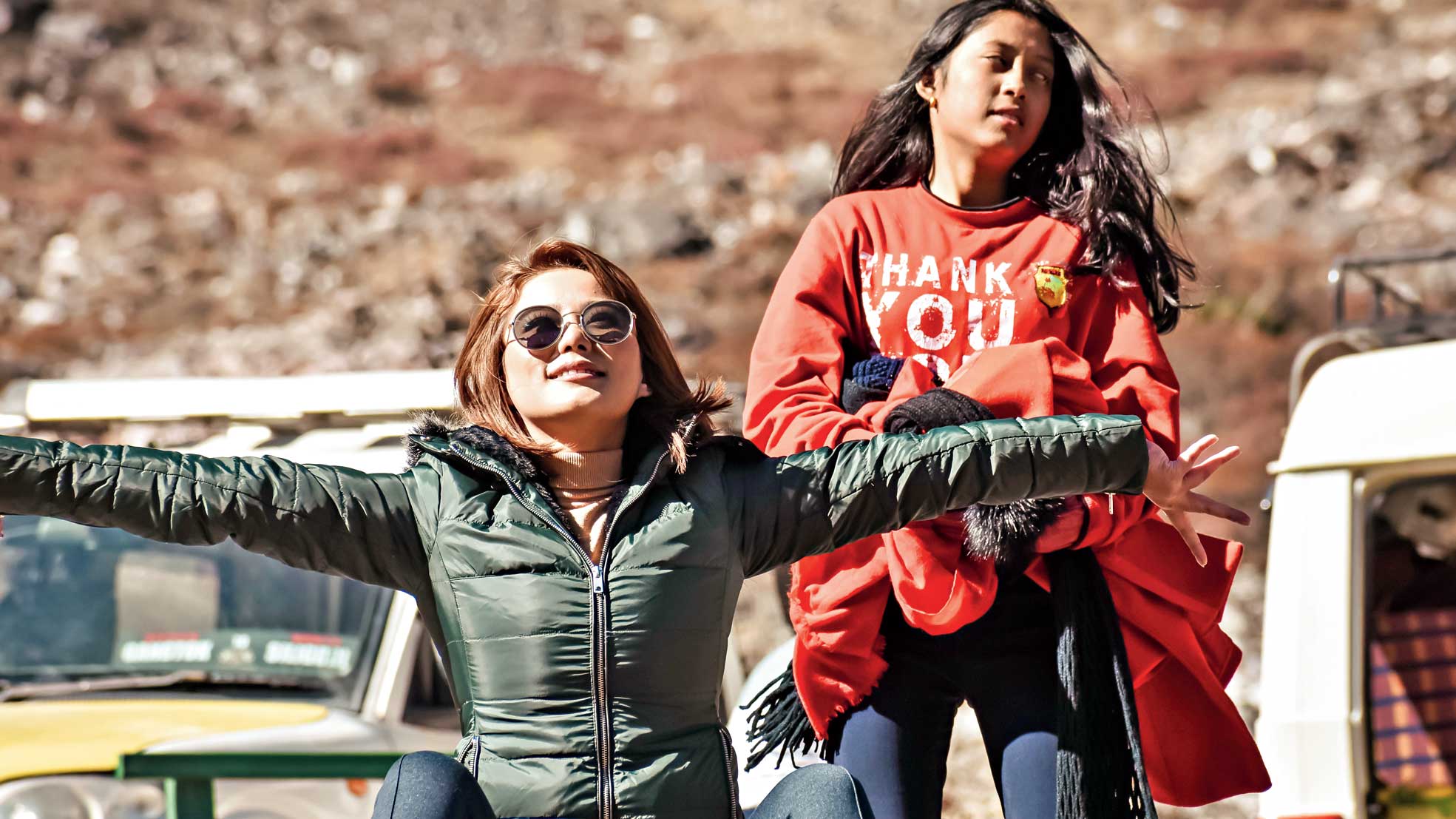 Happy and free, but nice enough?
File Picture
---
Published 11.03.21, 04:27 AM
|
---
Facebook has decided I need vital tips on what to do and not to do for my spouse. It really empathises with my better half and understands him much better than I will ever do. For it tells me in all earnestness not to do certain things that annoy him. Know the 10 things that you should not do in front of your partner, appeared a feed right when I was smarting from a just-concluded verbal duel with him. Before I could recover from the shock of this intrusiveness, I switched off Alexa and all other devices that I was certain were spying on me.
As a 21st century, liberated, self-aware woman I ignored the unsolicited advice and scrolled down to read friends' posts but then social media doesn't let you be.  Another feed read: Know the 10 things you need to do to avoid looking aged. I had a feeling it will take more than 10 things for me to defy the laws of nature. And even if I did those "10 things" what is the guarantee I will not annoy my partner? Does looking aged annoy my partner? Very well then. And what if I look at him? Will he try to gauge my annoyance? No wonder they say FB is for the older women while the younger scroll down Insta feeds that probably tell them how to look even younger.
Apart from what not to do, FB is constantly telling you what you need to do: for fair skin, for shiny hair, for thicker brows, for an hour-glass figure, for longer lashes. It almost looks like FB wants an entire makeover to be at your fingertips – just so that you stop annoying your partner.
I probably annoy FB.
It also lists the things I need to do to clear my intestines, like drinking a tall glass of Isabgol water. How about the partner doing that, I wonder. It advises me not to munch on garlic and onion, for clearer breath. While reading this item I literally drew my breath in, lest it defiled my mobile phone screen where I check my FB.
Then even as my feed kept bombarding me with advice, Women's Day webcasts of various events began to pour in. I was reminded that along with a few other hapless ones I do not even make it to the list of empowered women.
And I annoy. I have to get my act straight.