OnePlus Buds Pro is among the finest pinch hitters in the wireless earbuds market
Two words define it — 'consistent' and 'reliable'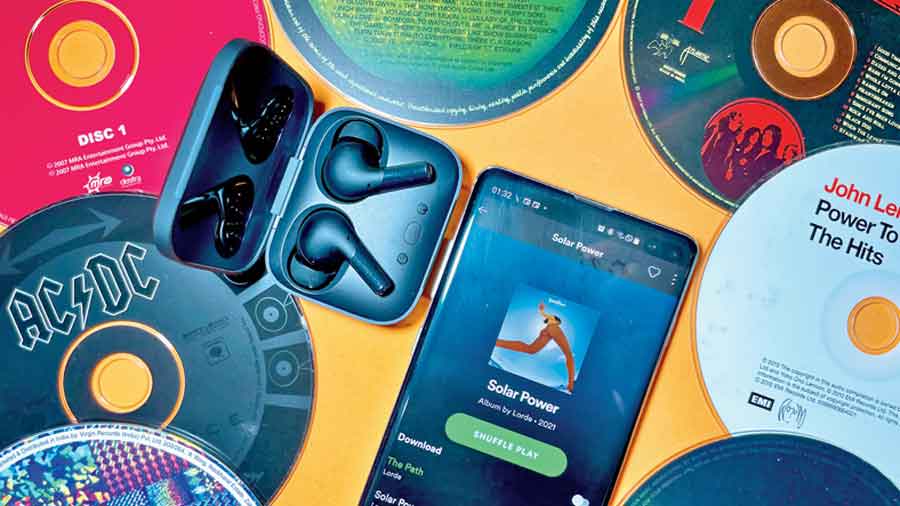 OnePlus Buds Pro offers a clean soundstage and respectable ANC without draining the wallet.
The Telegraph
---
Published 24.08.21, 11:13 PM
|
---
The OnePlus ship is becoming steady once again. After the recent launch of the no-nonsense Nord 2 5G phone, there's a new device that many have been waiting for — OnePlus Buds Pro. Two words define it — 'consistent' and 'reliable'. And it comes weeks after the launch of Nothing's Ear 1, which is from the former OnePlus co-founder, Carl Pei, so comparisons are inevitable. Thoughtfully designed and the sound profile has been executed keeping a wide soundstage in mind. Let's go inside out with this experience piece.
Justice done to music and calls
Rather than doling out heavy bass, OnePlus Buds Pro plays a balancing act between vocals and the musical instruments. It's something I enjoyed while listening to a wistful yet dynamo-driven Lorde on her new album Solar Power, especially on the track The Man With the Axe in which she sings You felled me clean as a pine. And one can related to her sneering in Oceanic Feeling when she voices Now the cherry black lipstick's gatherin' dust in a drawer/ I don't need her anymore. Changing gears, I switched to the recent rerelease of Beethoven: Complete Symphonies & Overtures from Deutsche Grammophon. The detailed soundscape gets a respectable treatment on OnePlus Buds Pro. I wouldn't hesitate to give it a couple of extra points to the OnePlus device over the recent Nothing Ear 1. And justice is also done to the synergy offered on young alto saxophonist Immanuel Wilkins's album Omega.
Obviously you won't buy a set of wireless earbuds to listen to music only. There is the matter of active noise cancelling or ANC. There are three clear levels of ANC and at the highest level most of the environmental noises get the heave ho, though, at times, a gentle whirl of the fan can be heard. The success of ANC depends much on the fit of the silicone ear tips. Ensure you have a good fit. Given the price point, don't expect it to match Sony's WF-1000XM3 or the AirPods Pro but the output is quite great. In fact, if you are planning to buy a set of wireless earbuds, pay that extra money for ANC because that way you wouldn't have to dial the volume up to block noises and in the process damage your hearing. Even call quality on the earbuds is far better than on rival products in the price category.
Interesting 'other' features
As impressive as sound quality are the other features. For example, Zen Mode Air, a feature which you can turn on from the HeyMelody app, allows streaming of white noise in the form of Warm Sunrise, Meditation, Summer Seashore, Nighttime Camping and Iceland. Definitely a handy feature. There are two other nifty features. First is the earbud fit test. The app channels some music to check if you have a good seal with the silicone tips. Second, the Hearing Test. It takes around three minutes during which tones across a range of frequencies get played. Depending on the results, the custom sound profile gets built. This, in a way, compensates a missing EQ.
And then there is the excellent build quality, IP55 rating (you can pretty much get drenched without having to worry about the earbuds) and battery life (five hours with ANC on, extends to 23 hours with charges from the case).
Should you buy it?
Unlike most earbuds, here is a set that doesn't allow fatigue to set in after a couple of hours. Scoring slightly higher than Nothings Ear 1, we will soon find out how it fares against Samsung Galaxy Buds 2 or Google Pixel Buds A-Series. Even if you don't use OnePlus phones, these earbuds can be used with the HeyMelody app without any hassle. If you are looking for a pair of all-round wireless earbuds — can be used in the gym as well as for phone/video calls — take a look at OnePlus Buds Pro, which is among the finest pinch hitters you can buy without breaking the bank.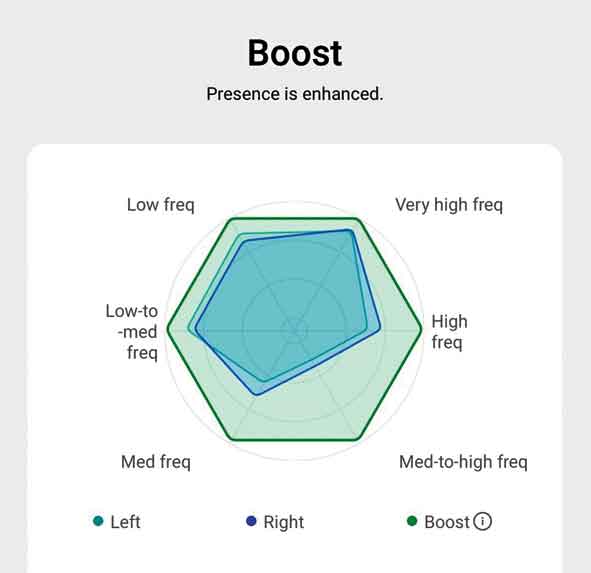 Device: OnePlus Buds Pro
Price: Rs 9,990
High notes
All-round sonic stage
Good ANC and battery life
IP55 rating
Muffled notes
Dedicated EQ adjustments missing

Who should buy it?
Being lightweight and having a water-resistant design, gym-goers are certain to enjoy it.
Anyone new to wireless earbuds should get a respectable experience of the technology. And this set offers it.