OLED TV lets you see through it even when it's turned on
The future beyond black slabs points to transparent TV screens and rollable phones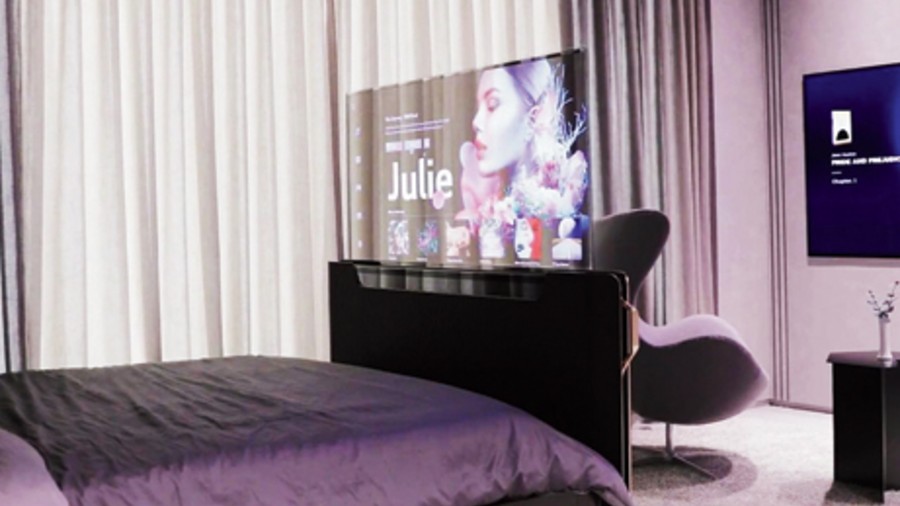 ---
Published 14.01.21, 01:33 AM
|
---
South Korean electronic giant LG is enjoying a new high, getting many things right across its tech offerings. Though its rival Samsung has made great strides in the TV segment globally, LG continues to impress with some cutting-edge technology, the latest being the ones that have been showcased at the world's biggest tech exhibition, CES.
See-through tech
Though Xiaomi recently unveiled the Mi TV Lux see-through television, LG has been working and perfecting transparent display for years. To set context, in 2014, LG Display had developed an 18-inch transparent screen using OLED technology. These screens appeared to be brighter and more energy efficient than LCD screens because they don't require a backlight. The company said it had also developed another type of screen that can be rolled up like a piece of cardboard. 
Cut to 2021. The new transparent 55-inch OLED TV lets you see through it even when it's turned on and displaying an image. It achieves 40 per cent transparency, LG Display says, which is a big improvement over past transparent LCDs the company claims achieved only 10 per cent transparency. LG continues to impress with some cutting-edge technology
At CES LG reimagined the TV to sit at the foot of a bed while the transparent display can slide in and out of its housing. Depending on your choice, the display can roll out partially or fully to show information or videos. The panel has built-in speakers, though one is not sure what audio features it will support. According to the company, transparent OLED set can also be moved around the home and is not something that's fixed.
There are multiple situations where such technology can become a standout offering. For example, it can be used in restaurants where it can act as a panel to accept orders as well as double as a partition, which is a safety feature during Covid times. Of course, you will still need to carry hand santiser if you use a touch screen panel attached to the TV. It also has potential on public transportation.
"Transparent OLED is a technology that maximises the advantages of OLED and can be used in various places in our daily lives, from stores, shopping malls, and architectural interiors to autonomous vehicles, subway trains, and aircraft. It will grow into a next-generation display that can change the existing display paradigm," Jong-sun Park, senior vice-president and head of the commercial business unit at LG Display in a statement.
In August last year, Xiaomi's see-through OLED TV made a lot of noise. The display being super slim (5.7mm), all the other parts had to be put inside a circular base. Universal Display Corporation's site said transparent OLED technology (TOLED) screens use transparent components all the way through the stack that makes up the screen, and with no need for backlighting (each diode emits its own light, hence the acronym), images can look like they're floating. The TV comes with a 120Hz refresh rate and 120Hz MEMC technology, providing consumers smoother and clearer motion representation.
In earlier editions of CES we have seen Samsung's transparent OLED screens and Panasonic's prototype transparent display in 2016 (it was only HD).
Rollable phone
In the year when foldable phones are set to become accessible, especially in terms of pricing, LG has managed to divert conversion over to rollable phones, which has been in the news for some time. What we have seen so far has been a dimly lit side-on view of the phone but the latest video is amazing. The screen seems to expand and contract depending on your needs, whether it's a mobile device on the go or a larger tablet for when you can sit down and focus on the content. According to CNet, the company is planning to launch the LG Rollable later this year!
Besides the South Korean company, TCL has also shown its experiments around the rollable display. The company's new video has the concept device expanding and retracting in a woman's hands.