Now shop on Facebook
Facebook Shops is a unique way to bring small businesses and users together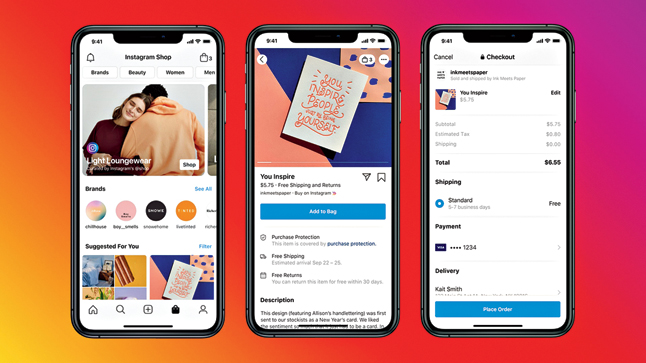 ---
---
It's so simple but it took so long. Facebook has 2.6 billion users. Now imagine them shopping on its platform. The results can be astonishing. The Mark Zuckerberg-founded company is taking connections to a new level with its effort to boost small businesses online. Called Facebook Shops, the platform takes advantage of the ecommerce wave which is benefiting shopping platforms like Amazon.
How does it work?
What we have seen so far is Facebook connecting people, like family and friends. Now it wants you to connect with brands and businesses. Say there is a brilliant small coffee roaster out there, how do you get to know the of business or vice-versa? Facebook Shops.
Businesses will be able to set up digital storefronts on Facebook and Instagram. Users can browse the products, message businesses to arrange purchases or even buy directly (in some markets). In an interview with Financial Times, the company's CEO, Mark Zuckerberg, has said that he had accelerated plans for Shops to take advantage of the boom in online shopping during the coronavirus crisis. "If you browse a shop inside of our app or if you buy something, we will see that and we'll be able to hopefully use that to show you better recommendations for other things that you'd be interested in the future," he said. This will help companies rebuild themselves even while the pandemic continues. "If you can't physically open your store or restaurant, you can still take orders online and ship them to people. We're seeing a lot of small businesses that never had online businesses get online for the first time," he said in a live stream.
Is it easy to set up a digital shop?
The feature allows a small business easily build a shop inside the apps. Owners will be able to personalise their virtual storefronts to display specific products. This means any seller, no matter their size or budget, can bring their business online and connect with customers wherever and whenever it's convenient for them. Users can find a business either by visiting a Facebook Page or Instagram profile, or discover through Stories and ads.
Helping Facebook are partners like Shopify, BigCommerce and WooCommerce to give small businesses the support they need. They'll help them build and grow their Shops and use FB's commerce tools.
One of the important aspects is addressing user queries. If you are shopping, you would be able to message a business through WhatsApp, Messenger or Instagram Direct. According to an official post, "In the future, you'll be able to view a business' shop and make purchases right within a chat in WhatsApp, Messenger or Instagram Direct."
Facebook Shops is taking the already existing Marketplace feature to a whole new level.
Will my friends know what I am shopping for?
No, the company will not tell anyone what your shopping list is or what you are buying, without your permission. This is more about people being able to connect with small businesses.
More competition?
The latest attempt is a challenge to Amazon when one considers the huge user base of Facebook. Imagine if the company decides to start taking restaurant and food ordering services! Though there has been no announcement of bringing Shops to India, there are big opportunities here. On the India front, all eyes are presently on the JioMart-WhatsApp move, which involves ordering groceries and essential products through the messaging app. Of course, Amazon is not sitting around idle. Last month, we heard about 'Local Shops on Amazon', which helps consumers discover products from their local shops.
If you can't physically open your store or restaurant, you can still take orders online and ship them to people. We're seeing a lot of small businesses that never had online businesses get online for the first time
- Mark Zuckerberg, CEO of Facebook
Safety feature
Facebook has launched a new safety feature in India that allows you to lock your profile. The ability to lock your profile is a feature designed for people in India, especially women, who want more control over their FB experience.
Locking your profile enables you to apply multiple existing privacy settings plus several new features to your Facebook profile in one easy step. When you lock your profile, non-friends cannot:
Zoom into, share or download your full-size profile picture and cover photo
See photos and posts on your timeline (both historic and new)
"We have often heard from young girls that they are hesitant to share about themselves online and are intimidated by the idea of someone misusing their information. This new safety feature will give women, especially young girls, a chance to express themselves freely," said Ranjana Kumari, director of Centre for Social Research.
To turn on this feature, from your profile tap More under your name, tap Lock Profile and then tap Lock Your Profile again to confirm.