Now, enjoy multiplex sound at home with the soundbar
A soundbar, or media bar, is the easiest way of improving the sound output of your TV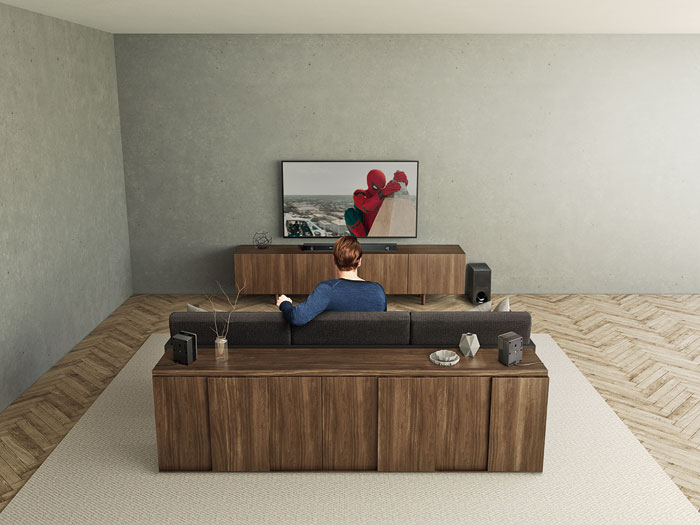 ---
---
A soundbar, or media bar, is the easiest way of improving the sound output of your TV. This is a type of loudspeaker that projects audio from a wide enclosure. Usually, they are much wider than their height and may have multiple speakers mounted in different places to create surround sound and stereo effect. A separate subwoofer is also typically included with a soundbar.
The installation of a soundbar along with multi-channel speakers is supposed to give you the sound quality of a home theatre. However, in most cases these end up as an audio hell with disproportionate sound and a lot of noise. And if it's a lower-end soundbar, the dialogue of movies is inaudible. But with Sony's HT-Z9F 5.1 channel (with a wireless rear speaker) my impression of a home theatre system changed dramatically. Acoustics engineers of the Japanese conglomerate seem to have worked hard to build a system that will give you a multiplex experience in your home. The team has also paid attention to aesthetics as the soundbar and satellites featuring two cabinets with polished speaker plates look great! And if you are finicky about neatness, you'll be glad to know that no wires or contraptions hang out.
The soundbar is equipped with Dolby Atmos and DTS:X — premium audio technology — that gives an impressive cinematic environment to any home entertainment set up. The compact yet proficient HT-Z9F is capable of totally encompassing its audience with an immersive sound in its compact, yet proficient size. Dolby and Sony are collaborating in India to bring spectacular experiences home, I was told by the engineer who oversaw the product demo.
The immersive sound experience was evident when the TV was tuned to a show of Jurassic Park :Fallen Kingdom. What I experienced is distinctive separation of sound. When a capsule was drowning in the sea, the sound of the trickling water getting inside it could be clearly heard from a speaker fixed at the back of the room.
Even though the system supports high-resolution audio formats, your ordinary music files can be enjoyed to near high-resolution audio quality — thanks to a special digital sound enhancement engine feature (DSEE HX). When the song Hotel California by Eagles played on the soundbar, it had perfect bass effect and vocal clarity.
The user interface makes it easier to set up and use with Sony TVs. With upto two HDMI inputs and one output connectivity, multiple devices can be connected to the soundbar. HT-Z9F has USB connectivity in addition to Bluetooth technology. It can also connect online and stream music using the built-in Chromecast.
My only suspicion is that HT-Z9F may not work as well with any other TV and is compatible only with Sony's Bravia.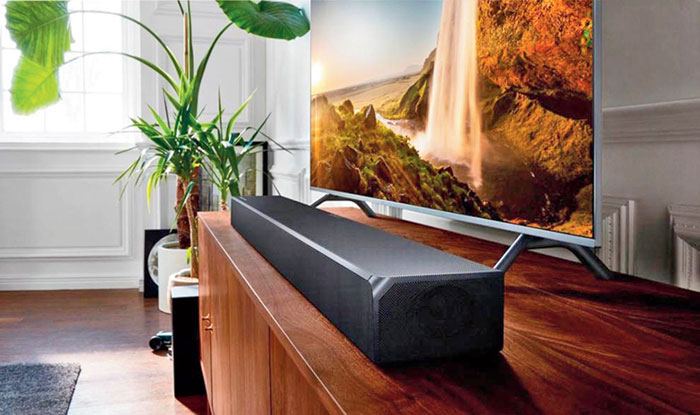 Pop picks
Similar systems we like
Samsung HW-N950 soundbar with Dolby Atmos: This one also delivers a Dolby Atmos and DTS:X experience with outstanding performance and little fuss. The package includes all the paraphernalia of 5.1 channels; the result is an immersive audio experience.
Price: $620


LG SK9Y 5.1ch Audio soundbar with Dolby Atmos: A soundbar that goes best with the Korean electronics giant's OLED TV series, the SK10Y includes Dolby Atmos soundbars along with its brand-new Thin Q speaker. The big soundbar will look good if you have at least a 65-inch TV.
Price: $697