Not appy
q+a Whenever I try to install a new app on my HTC 816 G mobile it keeps on processing without completing the installation. How do I fix this?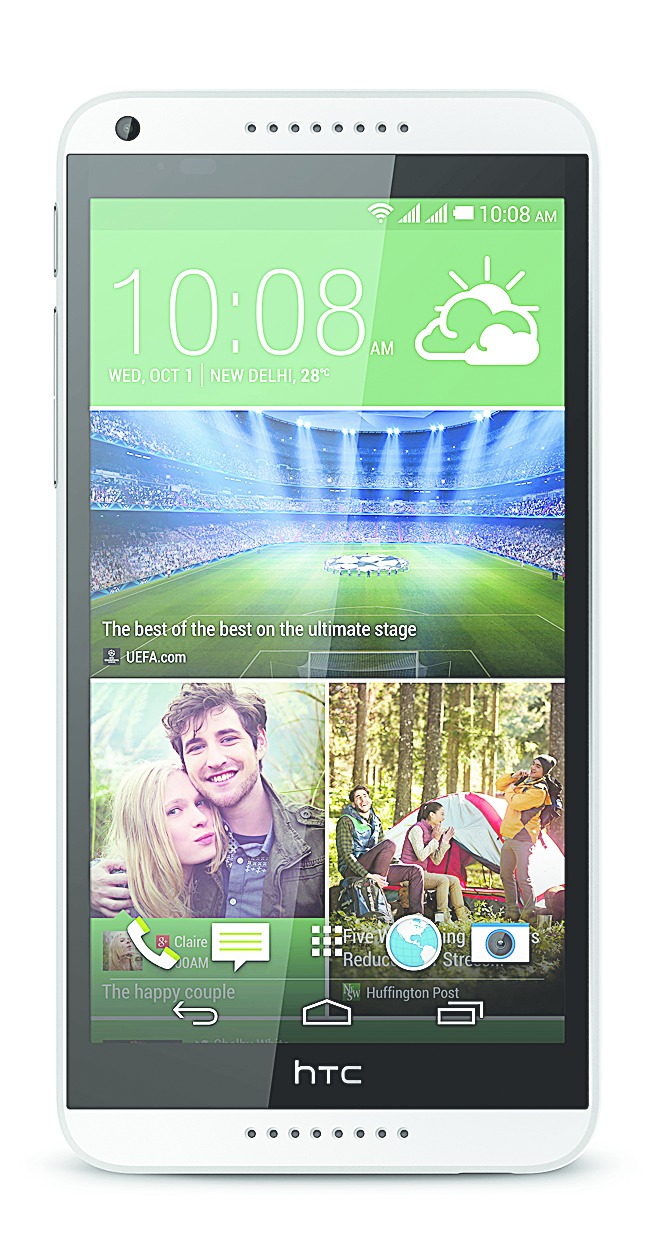 ---
Published 19.10.15, 12:00 AM
|
---
q+a Whenever I try to install a new app on my HTC 816 G mobile it keeps on processing without completing the installation. How do I fix this?
Surojit Paul
First check that you have enough space. If you have the 8 GB version, it is likely that you have run out of storage. If not, go into the Settings on your device and tap on Applications or App Manager (the name varies, depending on your version of Android). Go to the tab that says 'All'. Scroll down until you find Google Services Framework. Choose 'clear data'.
If that does not work, log in to Google Play from your computer. Choose the app you want to download and click on Install. Choose your device from the dropdown list of phones associated with your Google Account. When you go back to your phone, the installation should work.
Take it back
q+a I recently upgraded my laptop from Windows 8 to Windows 8.1 and switched to a Microsoft account. Now when I try to copy any file from the laptop to an external drive I get the error, 'You will need to provide administrator permission to copy this folder'.
Anurag Gupta
You get this error because the file system on your external drive was created by an operating system that is older than the one you are using on your computer now. To solve this, you have to retake ownership of that drive. Go to the Start button on the bottom left of your screen and right click on it. Select Command Prompt (Admin) from the Power User menu.
This will open the Command Prompt with administrator rights. Type: takeown /F full path of folder or drive /A /R /D Y. After the command is completed you will be able to copy the files to your pendrive or an external drive without any error message.
No AutoComplete
q+a I have a laptop with Windows 7. When I type the first letter of a name while logging into Facebook, the browser throws up suggestions. How can I stop this?
Avijit Mandal
What you are referring to is a Windows tool called AutoComplete. This displays the list of previously typed text. This is handy but can also be embarrassing when you do not want others to see what keeps showing up on the screen. To turn it off, open Control Panel and go to Internet Options. Click on the Content tab. Click on Settings next to AutoComplete. Remove all the check marks and delete the AutoComplete history.
Call record
q+a I use a Moto G (2nd Gen) phone. All call recording apps fail to record a voice call properly. If the phone's speaker is turned on then things are fine.
Amit Kumar Mitra
Go to Google Play and search for Boldbeast Call Recorder. It has been recently updated to work with all versions of Moto G and several other phones such as Samsung Galaxy, Xiaomi, Sony Xperia, LG, HTC One and some Micromax models. If you buy the Pro version all your calls will be recorded automatically. But for you the free version should suffice. The recording is clear and crisp. You can also use the app for voice memos and to record meetings and lectures.
Call recording apps fail in many cases because in some countries it is illegal to record calls and the phone manufacturer deliberately bars the feature from working.
Send in your computer-related problems toaskdoss@abpmail.comwith bits&bytes as the subject line