Mumbai photog wins a global Apple competition
Mitsun Soni captures the spirit of the night on the iPhone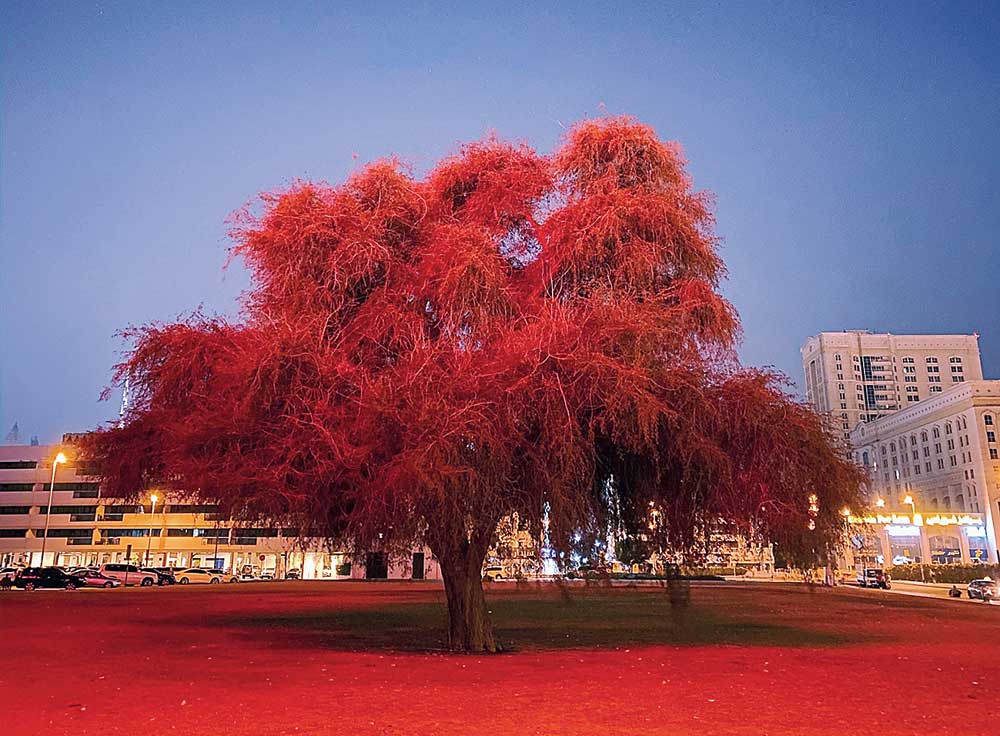 Among the six pictures that won Apple's Night mode photo challenge, this one is from Mumbai-based Mitsun Soni, who uses an iPhone 11 Pro
Picture: Apple
---
Published 05.03.20, 01:02 PM
---
I am eagerly looking forward to see the photo I have taken on a billboard. That would be stunning," said Mumbai-based professional photographer Mitsun Soni, about to wind up a conversation with The Telegraph. A distinguishing moment in his career came on Tuesday night when Apple announced the winners of a global contest around night mode photos.
From the thousands of photographs — taken using the night mode on iPhone 11, 11 Pro and 11 Pro Max — submitted worldwide, only six have been selected. The winning images are being featured in a gallery on apple.com and the company's Instagram account (@apple). These will also appear globally on billboards. That, indeed, is a big moment.
Mitsun's forte is music and travel photography but apart from that, "I shoot anything and everything that attracts my eyes". The 28-year-old photographer has shot some of the biggest artistes in the music space, like Coldplay, Jay Z, Justin Bieber, Martin Garrix, Katy Perry, Dua Lipa and A.R. Rahman.
Here's what he told The Telegraph.
Tell us about the winning photo and where did you take it?
A couple of months ago I was in Dubai for a festival and at night I was strolling around when I came across this beautiful, marvellous tree, flooded in red light. I had so many thoughts going through my mind. I was surprised to see a scene like that; it was an otherworldly feeling. As a photographer, I couldn't stop myself from capturing it. I have a few compositions of that (tree). But this one is my favourite.
December would mean that the iPhone had just released a couple of months earlier.
I got the iPhone 11 Pro for my birthday in November. I have been using an iPhone forever. Mobile photography has always been a fun thing for me. It allows me to explore. Whenever I am out on the street or just sitting around, I keep taking pictures. When I got the new iPhone, night mode was one of the things I wanted to try out. Also, the wide-angle mode. The night mode on the new device has turned out to be amazing. On my trips I keep taking night shots. The mode allows me to capture pictures how I envision it. Previously I had to take a photo and then edit it to match my idea of the picture. Everything is so much easier now.
The night mode allows a normal person… one who doesn't know the intricacies of photography… take great pictures. Night photography usually needs longer exposures; one needs to keep the camera steady more than a couple of seconds to be able to capture unlit areas.
You can simply take a great shot on the new iPhone with two/three-second exposure and that, too, without using extra equipment, like a tripod. Apple doesn't complicate the lives of iPhone users.
When did you get to know the winning entries and what do you think of the other photos?
I didn't know I was the winner till Tuesday (March 3). About the other photographs, they are all amazing. One of my favourites show some clothes hanging between two buildings; there is symmetry in the picture. It's such an intriguing picture and is also geometrically pleasing.
Do you now find yourself using the iPhone often?
Being a professional photographer, I always have my camera. While travelling, I have that and my iPhone. I shoot with my iPhone often because it's something that's there in my pocket. I just take it out, take pictures and move on. The entire process becomes easier. I can go with the flow.
What about shooting videos using the iPhone 11?
On my last trip to Sikkim I tried a lot of videos on this iPhone and I think this is the best iPhone I have ever seen… or for that matter, any phone. It shoots 4K@60fps, which is professional stuff… almost like films. I am also impressed by how stable the videos are. After watching video clips on my phone, people have asked whether I have used professional camera for the shoot or something like a gimbal.
What do you like most about the new iPhone?
Actually, I like the whole Apple ecosystem and how convenient it is. One can just dive into it without thinking. I can't use any other phone so easily. I like the convenience Apple phones offer and it seamlessly ties into my other Apple products.
What photo-editing apps do you use?
There are a lot of apps. Lightroom is the easiest app to use. Then there is Snapseed. And to add like a tone or something, I use VSCO, which is one of my favourites.