Look ma, the video king
We have got better at videoconferencing but cameras and software haven't been able to keep pace with us. Things are finally changing for the...better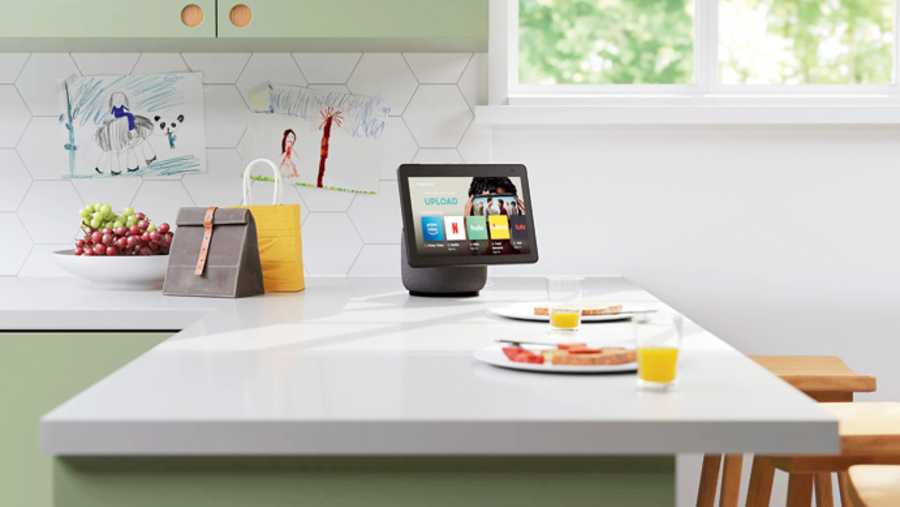 ---
Published 18.07.21, 01:42 AM
|
---
Life has been taking centre stage on video calls for the last 12-14 months but tech companies (in fact, nobody) were not ready for a time when a pandemic would push all conversations to videoconferencing platforms. What we have experienced in the last many months has been Zoom fatigue and extremely poor quality of webcams on laptops. It's only in the last few weeks that plenty of new developments are coming through to make life easier during videoconferences, which will continue to evolve even after the pandemic becomes a chapter in history books.
Apple has launched a new feature called Centre Stage on its new iPad Pro, Amazon has shipped out Echo Show 10 that comes with a swivelling camera while Dell has made quite a headway on the webcam front with UltraSharp 4K. How do all of these things make your life better?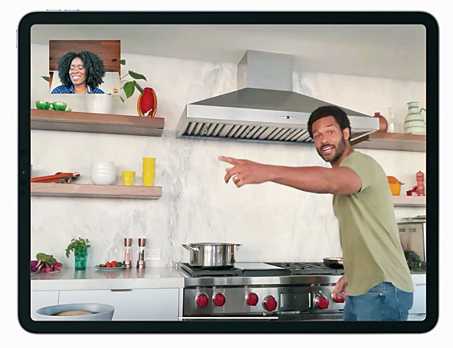 The time is here when you will often come across video chats — say with grandma or the boss (both question everything in life) — in which a person is talking and moving around the room while the camera seems to be moving with the person. No, no, nobody is moving the camera. It's just a new technology that's taken centre stage on the new iPad Pro. Yup, the one supercharged by the Apple M1 chip. And Apple has aptly called the feature Centre Stage, which is turning out to be the coolest, fun feature on the new device.
The feature is not restricted to the company's FaceTime app, opening the gates for popular apps like Zoom, Microsoft Teams, and WebEx. The idea obviously stems from the realities of pandemic life, one in which remote work and e-learning are activities that are here to stay. Say a product demonstration needs to be given, which entails movements. You now have the freedom. Those long-distance calls with family members and friends while cooking just got easier. You can move around the kitchen while the camera will follow you. And if more people join in, the camera zooms out automatically to accommodate all the folks. All this happens seamlessly while machine learning drives the fixed 12MP front camera sensor with an ultra-wide 122-degree field of view. Next time, a chef has to give a cooking demonstration, he can pace up and down the counter without having to make the sous chef do all the hard work with the phone.
There can be moments when you want Centre Stage turned off, which can be done from settings. The technology definitely holds a lot of promise but Apple didn't dare (at least not this time) a move like Samsung.
In its last few models of the tablet, the South Korean company has moved the front camera from being on the top to being on the middle of the long right bezel, which makes a lot of sense. A tablet is usually held in horizontal mode, so during videoconferencing the user can look straight at the camera and not sideways. However small a change, it's a noticeable one.
A pivoting screen
If Apple has made clever software tweaks to make the camera work intelligently, Amazon has gone ahead full steam to make its latest Echo device actually come with a rotating screen. The original Echo was cylindrical, which later became spherical and with Echo Show 10 you get a motorised base that allows Alexa to spin and face you while the camera comes with algorithms to keep the screen glued to you.
Once Motion is activated, on asking Alexa a question, the screen will rotate to face you. It's using a combination of voice sensors and camera to find the speaker and follow the person. In case you want to turn off Motion, simply say: "Alexa, turn off Motion."
That's one part of the deal. If the feature is turned on and you ask Alexa to "follow" you around, the screen will rotate and face you no matter where you are in the room. The new Echo can spin almost 360 degrees
All this swivelling means video calls become easier than on past generations of Echo Show, which had a fixed field of view. Powered by a high-resolution camera, the device can digitally zoom and keep up with you during video calls to keep you in the frame. It works across group calling, Skype, and with Zoom when support is available.
More than tricks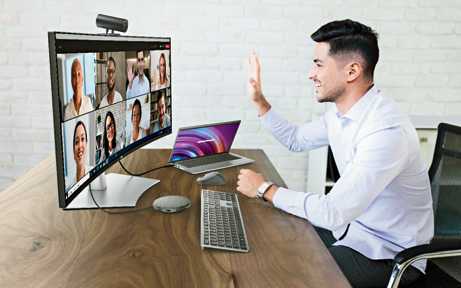 These are good innovations but they don't always make a big improvement in video quality, which is disastrous on most of our laptops or tablets. Dell has fixed it. Last month, Dell came up with UltraSharp 4K webcam, which takes competition to the Logitech Brio and has excellent focus.
The high-end UltraSharp webcam supports many of the things users demand — auto framing, 1080/60fps as well as 4K/30fps and 24fps options for both, HDR (helpful during low light or bright backlighting), and three field-of-view choices (65, 78 and 90 degrees). The USB-C webcam comes with a Sony STARVIS CMOS 8.3-megapixel sensor and the auto-light correction chops make your picture shine, irrespective of the lighting. Plus, it supports up to 5x digital zoom and has autofocus. You certainly would like to have this for your Windows PC and though it works on the Mac, some of the features are not compatible. Dell's effort, in fact, sees eye-to-eye with Logitech's 4K HDR webcam called Brio, also a high-end option made for those who want to look their best on a video call or stream.
Many of the developments have been taking place for some time and one of the products that didn't make it to India is Facebook Portal, which has immense potential but, at the same time, there is the trust factor that gets spoken about in the same breath with everything that's Facebook. The company had launched the product in 2018 to make video phone for our times. It comes with a clever software trick that involves identifying human figures to reframe the video view automatically.
Videoconferencing is truly at an interesting phase and Apple should have stayed the course after launching iSight webcam at WWDC in 2003 but then it discontinued the product in 2008 and since then there has been several developments. Anyway, if not anything, all these developments will ultimately help redesign the laptop and tablet for life beyond the work-from-home era.
The developments
Apple: Centre Stage: Centre Stage uses machine learning to adjust the front-facing ultra-wide camera during FaceTime video calls (and more) on your iPad Pro 12.9-inch (5th generation) or iPad Pro 11-inch (3rd generation) to help keep you and anyone else with you in the frame.
Amazon: Echo Show 10: The latest Alexa-smart display can rotate and follow you around a room.
Dell: UltraSharp 4K webcam: Solid quality webcam with plenty of tricks