Galaxy M51: Leave the charger at home
It's supposed to be a workhorse that can gallop for a few days because of its 7,000mAh battery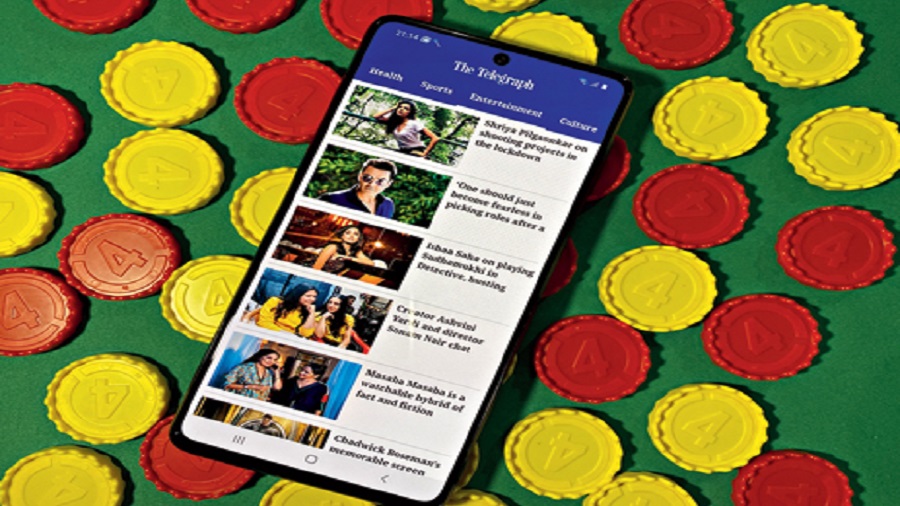 ---
---
First friends and then tour buddies, Ewan McGregor and Charley Boorman have been travelling around the world for a couple of decades. They recently took a 13,000-mile trip on electric Harley-Davidsons over three months across South and Central America. They had two concerns — can Harley befriend the electric age and would their Harleys retain enough power to take them from one charging point to another. The two of them made it successfully from the city of Ushuaia at the tip of South America to Los Angeles. If wishes were horses — or electric Harleys — we would have liked to have a smartphone that would tide us over at least a couple of days without having to power up.
Just when we were mulling over the thought, Samsung announced the Galaxy M51. It's supposed to be a workhorse that can gallop for a few days because of its 7,000mAh battery. Here's our experience on the phone.
Flawless display
Harley-Davidson wouldn't drastically alter its looks just so a big battery can be bunged in. The 18,000mAh Energizer phone-battery combination from last year is a distant memory because it was an impractical device. The Galaxy M51 weighs 213g, is 9.55mm thick and has a 7,000mAh battery packed in. The iPhone 11 Pro Max weighs 226gms while Samsung's Galaxy S20 Ultra 5G stands at 220g. Neither weight nor the phone's size is an issue.
But battery alone cannot win the audience over. It's about striking a balance between features. The M51 comes kitted with a 6.7-inch super Amoled Plus screen, which allows the company to pack in a bigger battery since the display is 13 per cent thinner than super Amoled besides being 12 per cent lighter. Okay, don't go by figures. In reality, it's pleasant to carry the phone around. As for the difference the word "Plus" brings to the screen, it's suffice to say that there is a richer colour representation on the phone, so the blacks will appear darker than on most phones. Given the quality of the screen, which one gets hooked to easily, doesn't make one feel the absence of 60Hz screen refresh rate. If it's about having a great screen versus refresh rate, it's the former for us.
Also the device offers side-mounted fingerprint sensors, which is actually a pleasant break from in-screen options. It helps the design of the phone as well as offers comfort. With a rear-mounted sensor you end up scanning your index fingers but in a side-mounted option there are more possibilities. When the phone is resting on a table, you don't need to pick up the handset to unlock. Just a gentle squeeze is enough.
Leave the charger at home
Samsung keeps calling the battery a monster of a battery. It all depends on what your activities are. Here's the deal: With PUBG Mobile and Fortnite in a soup for different reasons, gamers are constantly shifting through other graphic-heavy titles, which can push the battery and processor. There is Warhammer 40,000, Warface: Global Operations, 2020: Left To Survive, Asphalt 9 legends and countless others. A considerable amount of time has been spent beyond "winner winner chicken dinner" and it's been an adrenaline rush for the last few days playing some of these games on the new phone. This is beyond revisiting The Grand Tour series on Amazon, which is breathtaking and can only be done justice on a good screen.
In way of app usage, plenty of time was spent on Slack, Asana, Microsoft Office and videoconferencing across platforms like Microsoft Teams, Zoom, Webex and Google Meet. In fact, there was hardly a day without two-three hours of videoconferencing for work- and family-related meetings. More? Snapchat for mindless fun and KineMaster to edit videos. Basically we are talking about a lot of screen time. Yet, the phone managed to see light at the end of the tunnel even after two days, with enough charge left. The phone was constantly on Wi-Fi, so slightly less power consumption and there was little in way of talk except for purpose of this review. So one can safely leave the charger at home while going on a weekend trip.
At its heart is Snapdragon 730G, which runs without huffing and puffing. It's the same processor that powers Google's Pixel 4A and it's not a power-hungry chip.
Good set of snappers
The third department is camera. Forming an L-shape on the back is a 64MP main shooter, 12MP ultra-wide, 5MP depth and 5MP macro. Well, macro wasn't required but since it's there, Samsung went with 5MP instead of just 2MP. The difference is negligible. Further, the very use of the macro lens is limited. With that out of the way, Samsung has pretty much got it spot on. Good contrast during daylight shooting while at night there is very little noise in the photos taken using Night Mode. Videos shot on the rear and front cameras can have UHD resolution of 3840x2160. Video stablisation is possible in FHD mode.
Here's an old trick to make your pictures standout. Turn on the grid lines and compose using the rule of thirds. The most important elements in the scene should be placed along the gridlines or at the intersections where the lines meet. An off-centre positioning rather than centre positioning helps.
Is it for you?
Some of the top considerations while buying a smartphone are quality of night photos, sufficient storage, enough battery life and heavy-duty app lifting. With the M51, except the back panel, which is a fingerprint magnet, one doesn't get the feeling of missing out on anything. Yes, the phone's headlining feature is the battery. What the company has also given is good battery optimization and a processor that doesn't make you notice any hiccups. Unlike most brands in this segment, the South Korean company has gone all out with one power-packing feature and gets it right. It wouldn't be out of place to say that the Samsung Galaxy M51 is nothing less than a workhorse that should last you a couple of years.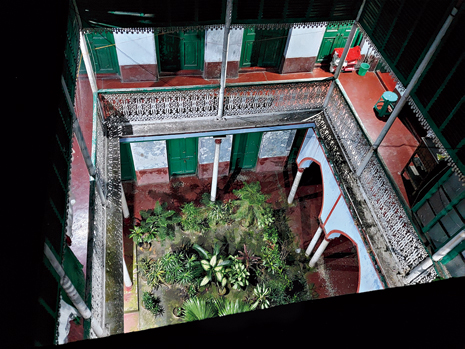 At a glance
Device: Samsung Galaxy M51
Display: 6.7-inch super Amoled Plus
Weight: 226gms
Battery: 7,000mAh
Camera: Rear — 64MP main shooter, 12MP ultra-wide, 5MP depth and 5MP macro; front — 32MP
Price: Rs 24,999 for 6GB+128GB and
Rs 26,999 for 8GB+128GB (microSD card — 512GB). Available on Amazon.in, Samsung.com and select retail stores, starting September 18, noon