Learn to cook with SpongeBob
Task is to ensure that you serve your customers before they get frustrated and leave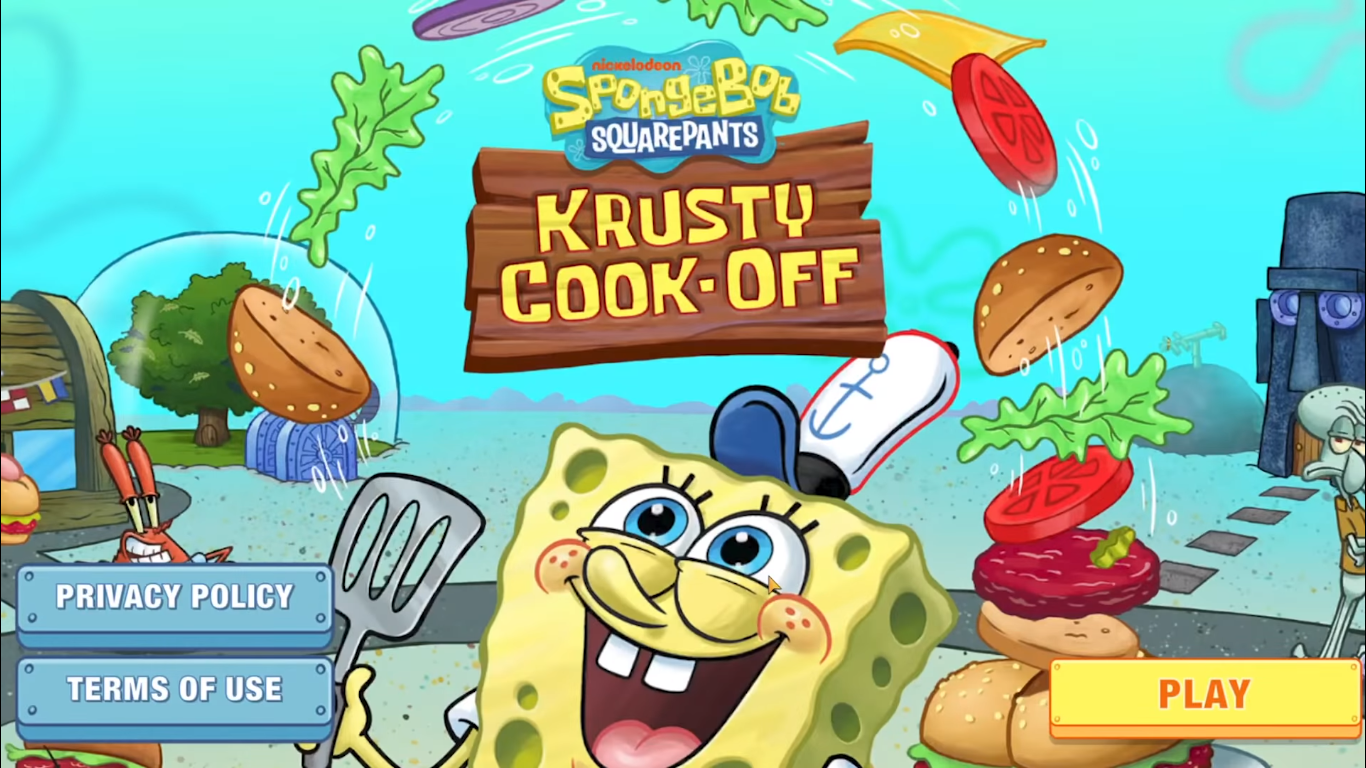 ---
---
SpongeBob has been a beloved cartoon show for over 20 years and there have been many games based on it. SpongeBob Krusty Cook-Off is the newest one in that universe and is a mix of frantic cooking and a funny storyline.

The main action in the game is to serve customers the dishes they are asking for. Each order is made differently and requires ingredients in a particular sequence. The task is to ensure that you serve your customers before they get frustrated and leave. The game keeps you hooked by throwing different objectives and sub-objectives so that each level seems fun. There are special customers as well who behave differently. Some are forgetful and will take longer to order while some are loyal and will eat whatever you serve them.
One way to make things easier is by buying boosters. There are around nine boosters to choose from. The bubble bottle makes the customers stay patient for longer while the price doubler doubles the rewards you earn from a level. Each of these boosters can be used strategically, based on the objective of the level.
In any food-based game, the most important part is the cuisine. As you play this game, you progress through different restaurants serving various dishes. You start with a pancake stand and, as you go through your journey, you serve different dishes from Krabby Patties to Kelp Soda. There is a sense of progression even within a particular restaurant as you unlock toppings and upgrade equipment. This not only adds visual variety but also makes you a better cook.
Upgrading your equipment requires coins and gems. Players can always buy gems from the store but they can also watch ads and speed up their progress.
Along with upgrading your restaurant, you can also decorate it. Some decorations lead customers to give you more tips while others just make the restaurant look good. You do need to spend coins but all of the decorations add life to your restaurant and you feel like cooking in it even more. Another thing that makes you look better in the game is the avatar system. You can dress as your favourite character and try out multiple variations of costumes.
VERDICT: SpongeBob Krusty Cook-Off is a charming game. The visuals will make you nostalgic. The gameplay is varied and can, at times, get a bit difficult. You are always short of gems so that may sometimes lead to frustration. However, if you want a fun cooking experience with Spongebob, this is the game to go to. I would rate it eight out of 10.
Game: SpongeBob Krusty Cook-Off
Genre: Casual cooking game
Platforms: Android and iOS
Pop picks
Similar games we like
Restaurant Dash: Gordon Ramsay
The gameplay revolves around a busy restaurant, and of course, Gordon Ramsay. The game allows you to create and design your avatar. There are dedicated boss battles featuring Gordon Ramsay, which is a fun way to test your in-game skill. You have time-based events so you're required to be quick. You will build restaurants, and eventually expand your empire all over the world. The more restaurants you have, the better you've done in the game.
Price: Free to download with in-app purchases
Cooking Mama Let's Cook
Children will love this game as it involves learning a variety of recipes from around the world. You can go catch fish, harvest vegetables and run your own restaurant using Cooking Mama, which makes this a pretty immersive experience. You can cook stew, bake cakes and do a whole lot more. The game has several mini games to keep you hooked if you get bored of one aspect. It's a well-rounded game, and you could definitely spend a lot of time on it.
Price: Free to download but you need to pay for upgrades