Tracking pixels can spy on your mail
The easy way to prevent these programmes from collecting data is to stop images from loading automatically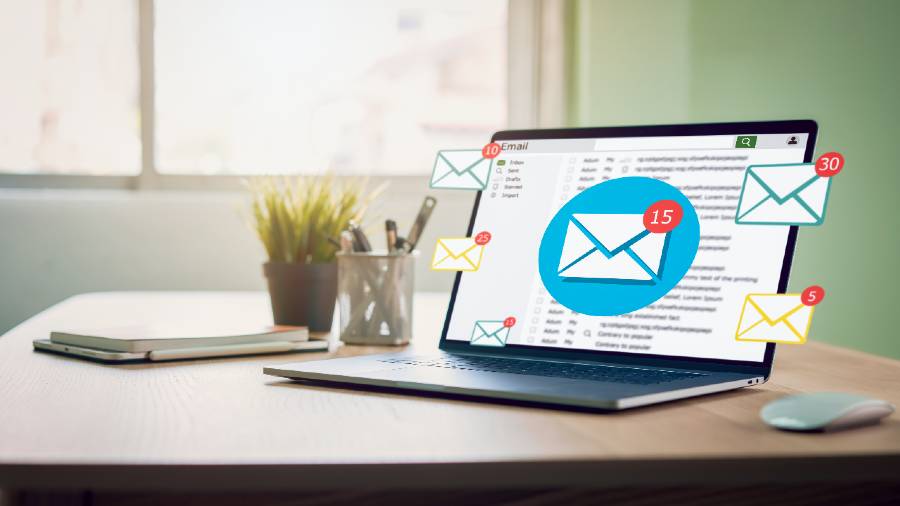 An image tracker of one pixel can be hidden anywhere in the email. This keeps tabs on the email and when it is opened.
Shutterstock
---
Published 21.02.22, 02:15 AM
|
---
Did you know that whenever you open an email and read it, you are actually sending an enormous amount of data back to the sender?
An image tracker of one pixel can be hidden anywhere in the email. This keeps tabs on the email and when it is opened. The sender can thus find out how often you open the mail or whether or not you click on any links in the email.
The easy way to prevent these email tracking programmes from collecting data is to stop images from loading automatically when you open your emails. Most browsers can take care of the problem automatically, so you need to just tweak the permissions.
This is a pretty drastic method and I don't like it because Internet surfing becomes bland. In Google Chrome, open Settings by clicking on the three vertical dots on the top right. Go to Security and Privacy and Site settings. Scroll down to Images under "Additional permissions" and click on it. On the Images page, you can tick the option "Don't allow sites to show images". You can also customise this by adding sites that can show images and sites that are not allowed to show images.
A better way is to instal anti-tracking browser extensions available in the Chrome Web Store. Go to https://bit.ly/2SUO6cJ. PixelBlock, PixelBlock 2 or Trocker are Gmail extensions that detect and block tracking software in emails. When it detects a tracking pixel, it displays a red eye next to the sender's name. Try any of them.
ClearURLs, available for Chrome, Firefox and Edge, sits in your browser and silently removes the tracking junk from every link in your browser and inbox. Get it from https://bit.ly/3uWmlEF.
Ugly Email is an open-source Gmail extension for identifying and blocking read receipts and other email tracking pixels. Ugly Email scans your inbox and looks for emails containing tracking pixels. Tracked emails are labelled  with an eyeball icon and the tracking pixel is blocked. If you use Firefox, get it from https://mzl.la/3sQ83CW.
You can also configure your mail clients to stop loading images automatically if you do not want to deal with extensions.
Open your Gmail in a web browser and click on the gear icon in the upper right-hand corner. Click on "See all settings". Under the General tab, scroll down to Images and check the box that says, "Ask before displaying external images".
If you use a Microsoft Outlook account, sign in to your Outlook account with a browser and then click on the gear icon to take you to Settings. Next, click on "View all Outlook settings". From the list on the left, choose "General" and from the middle column choose "Privacy and data". Scroll down to "External images" and make sure you put a checkmark next to "Always use the Outlook service to load images". This does not specifically block pixel tracking but keeps you safe in other ways.
Apple has always taken the lead to protect the privacy of its users with features like Hide My Email and Private Relay. The Mail app in the iPhone, as well as macOS, uses a feature called "Protect Mail Activity" to block pixel tracking.
In macOS, open the Mail app and click on Mail from the menu. Go to Preferences and under the Viewing tab uncheck "Load remote content in messages".
On your iPhone or iPad, go to Settings–Mail–Privacy Protection and make sure Protect Mail Activity is turned on. Mail privacy protection works by hiding your IP address and loading remote content privately in the background even when you don't open the message. This makes it hard for senders to follow your mail activity.
If you really want very good privacy make an account with ProtonMail at https://bit.ly/34XM6JX. Import your email from all your other accounts and always read them here.
For Windows, download a secure email client such as Mozilla Thunderbird from https://www.thunderbird.net. By default, this app protects you from pixel trackers and phishing.
Send in your problems to askdoss2020@gmail.com with TechTonic as the subject line