Keep blood pressure in check
These digital devices give a blood pressure reading as well as monitor pulse rate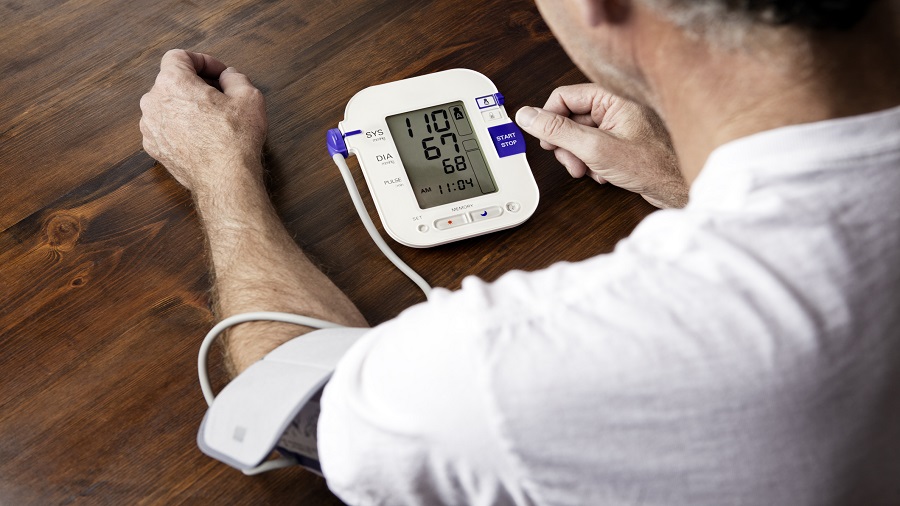 Dr Trust automatic BP monitor
Sourced by The Telegraph
---
Published 05.07.20, 04:33 PM
|
---
Gadget: Dr Trust automatic BP monitor
Tech specs: An advanced fuzzy algorithm, a new pumping technology to prevent over pumping and making measurement a comfortable process  
Price: Rs 1,800
Best for: Checking blood pressure at home
Getting their blood pressure checked at regular intervals has become a big hassle for many senior citizens due to the lockdown  induced by the coronavirus pandemic. My 68-year-old mother used to get her BP checked by a doctor's compounder at a neighbourhood clinic. Her weekly visit was also an excuse to catch up with friends and acquaintances. If the readings were slightly abnormal, the compounder offered advice on what to do or not to do. In rare cases, she was advised to see the doctor.
But all that changed dramatically with the lockdown. The clinic closed down and there was no way to get her BP checked. I could sense my mother's BP was fluctuating from her pulse rate. She is not alone. According to research conducted by the Cardiological Society of India, one in every five adults suffers from high blood pressure or hypertension. For these people, and those on the verge of it, regular monitoring at home is necessary.
Therefore, I thought of ordering a digital BP monitor, to check blood pressure at home. These digital devices give a blood pressure reading as well as monitor pulse rate. After a lot of research on the Internet and discussions with some doctor friends, I chose Dr Trust. It not only measures blood pressure and pulse rate accurately but is also effective in detecting an irregular heartbeat.
Apart from detecting hypertension, this device is intelligent enough to spot even a slight change in pressure and display accurate readings. Just make sure that the cuff is wrapped properly and the body posture is right while you are monitoring the blood pressure. Unlike manual BP monitors that require you to pump a bulb in order to inflate the cuff yourself, automatic BP monitors inflate the cuff with a push of a button.
The device comes with a talking feature — available in both English and Hindi —that spells out your systolic and diastolic pressure, and a warning if you need to rush to a doctor.
However, you can switch the audio off.  
Unlike other BP monitors (which are clunky and overtly clinical), this one is sleek and aesthetically pleasing.
Pop picks
Reads your heartbeat  
Omron Fully Automatic Digital Blood Pressure Monitor: This is a popular device to measure blood pressure, pulse rate as well as irregular heartbeat. The device uses its advanced "IntelliSense" technology for comfortable, controlled inflation without the need of pressure pre-setting or re-inflation. Even a slight pressure change can be detected, resulting in the most accurate measurement.
Price: Rs 1,799