iQOO 3: the new speed champ
The phone boasts of an outstanding spec sheet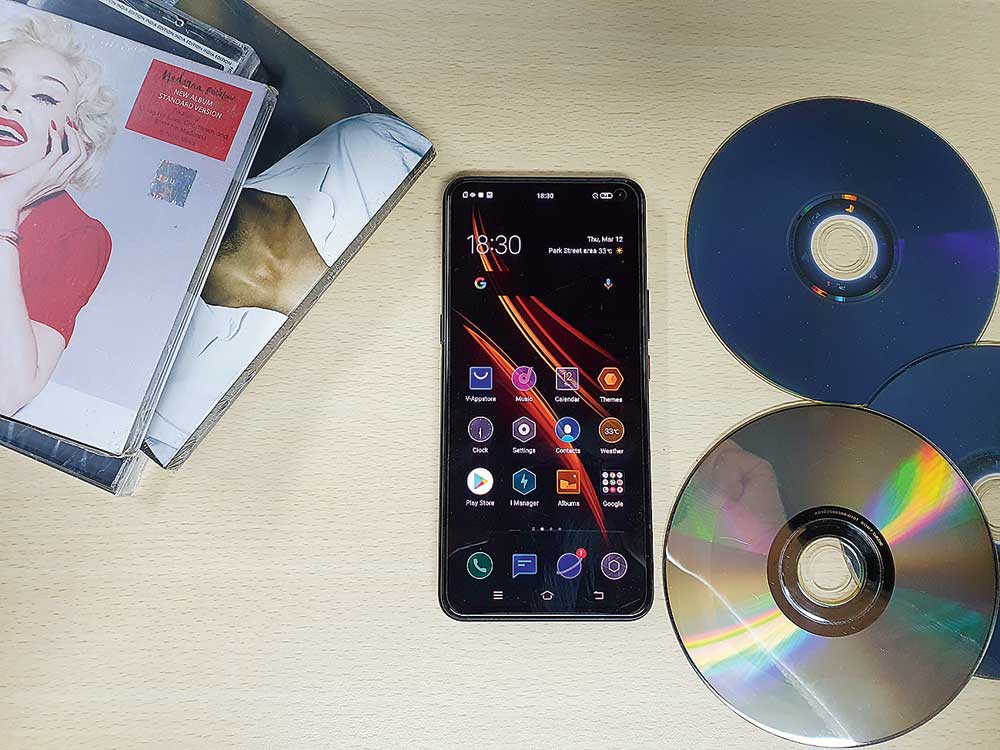 ---
---
Lately, vowels have been losing respect as words are getting truncated for no reason. Not for iQOO 3! Jokes apart, the brand name is pronounced 'eye-koo', which stands for 'I quest on and on'. Once upon a time a sub-brand of Vivo, now it's a subsidiary of BBK Electronics, which is also home to OPPO, Vivo, Realme and OnePlus.
The much-talked-about smartphone has been with us for five days and it delivers just what it promises — an outstanding spec sheet. Here's what we experienced.
A gaming beast
A little bit of this and a little bit of that. Undoubtedly, this is one power-packed phone, something the spec sheet highlights time and again. At its heart is Qualcomm's Snapdragon 865 chipset, paired with 12GB of RAM and 256GM of storage on the 5G variant of the device. The new chip features an updated engine for processing AI functions, which according to Qualcomm, is twice as powerful as the AI engine on the previous chip. Also, the chipset offers a massive boost to gamers and the GPU is way faster than before. Then there is UFS 3.1 storage, which translates into faster read-write capabilities, allowing games to run at blazing speeds while multi-tasking becomes a smooth experience. What we are looking at is a gala time for gamers hooked to titles like PUBG or World War Heroes.
Since it's a phone that shouts 'more', there is an Ultra Game Mode, which allows users to block background calls, notifications and allow the system to allocate more resources to gaming sessions. On the right side of the frame are air triggers called Monster Touch Buttons that are pressure sensitive, which obviously improves the gaming experience and so does the 180Hz touch response rate. To keep an eye on information like GPU's clock speed and the temperature of the device access Game Space, which is, well, great. But what is one supposed to do with this info?
And one quibble leads to another. The refresh rate on the display is not 90Hz. Last year, we got used to panels with 90Hz refresh rate, which makes scrolling so much easier on the eye. This year, Samsung has given us 120Hz refresh rate on its Galaxy S20, making the overall packaging of the phone just perfect. Agreed that the latest processor and memory package make gaming enjoyable but one obviously doesn't buy a phone for gaming alone.
The other problem I faced while gaming is sound. No, the sound is great… as long as I am not using the Monster Touch Buttons. While using these buttons, one's fingers (and mine are not those of a pianist!) wraps around the speaker grill, muffling the sound.
Enough camera power
In 2020, it's hip to be square… or something similar. The rectangle-shaped rear camera module, which looks like a giant stamp, houses a 48MP main camera, kept company by a 13MP telephoto, a 13MP super wide-angle camera and a 2MP bokeh camera. Of course, one can always scream 48MP in 2020 but let's not delve into a pixel war. More pixels don't obviously mean superior quality photos. 48MP still rocks. The device captures sharp pictures without fail.
What I enjoyed more is the camera interface, which lets you select the lens easily, be it ultra-wide, bokeh or super macro. The pictures look natural… well, almost natural and certainly better than what we have seen from other Chinese phone manufacturers. The macro lens is a winner, especially when you are shooting outdoors and have as subject flowers or insects. Equally impressive is the night mode. Enough contrast is retained and the mode doesn't blow up the background with artificial lighting.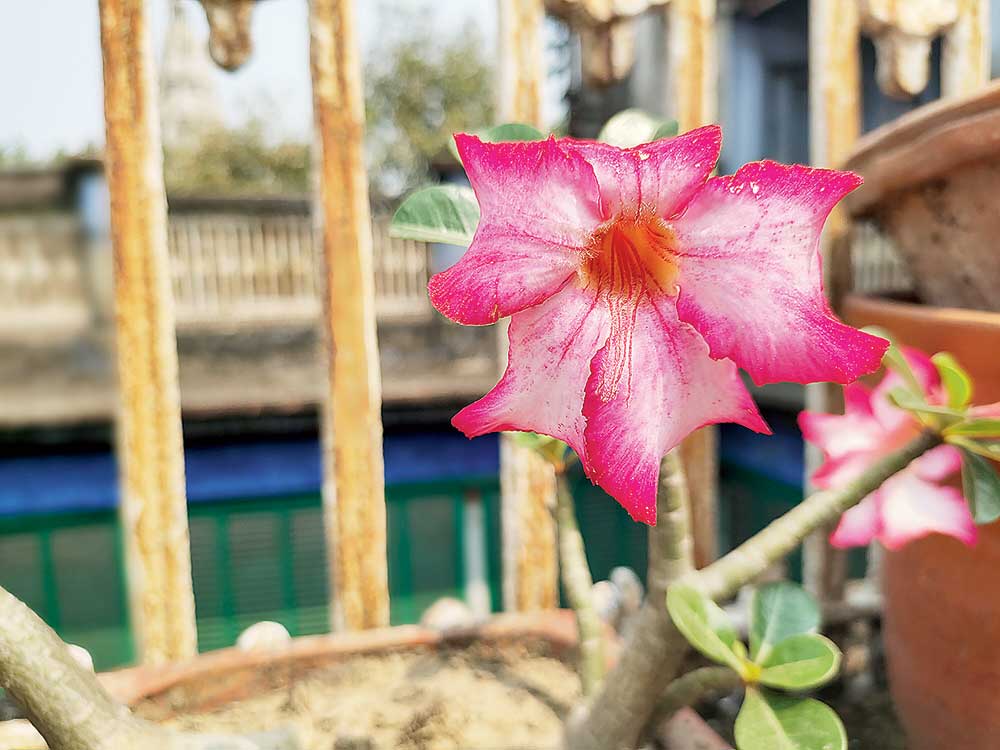 The telephoto lens allows up to 20x zoom, which is, uh, great but don't go by the photos you see online. I would say 5x is superb, 10x is great. Beyond that, you need to… a) use a tripod, and b) shoot where the air is not as polluted as in Delhi or Calcutta. Further, how many times would you use the feature in a day?
On the video front, there is nothing to complain. Users can shoot at 4K, 1080p and 720p videos at 30/60fps, which is great. Combine it with the 'Super Anti Shake' mode, even though it limits resolution to 1080p.
All this is enough to earn the phone a few brownie points.
That big feature but...
Out of the box, there is enough heft to surprise the user. The phone we reviewed is the 5G variant. How did it go? Sadly, the Indian government is still keeping people and operators in the dark about the future of 5G in India. So, we can't discuss the 5G aspect. But what we can say about the phone is that if you are a frequent traveller to China, South Korea or Dubai, this is a future-ready option and that too a great option.
Design and battery
Frankly, impressive. Powered by a 4,440mAh battery, the phone does well to optimise operations. With the phone hooked to Wi-Fi most of the day, some video editing on Filmora, an hour of gaming and an hour of streaming left the phone with enough juices to last a day. And powering up the device is really easy, thanks to the 55W fast-charging technology it employs — from zero to 100 in 50-odd minutes! But countering the positive is the lack of expandable storage and wireless charging.
Verdict
Let's leave the pronunciation of iQOO aside (or the issue of bloatware that comes with the phone, though much of it can be uninstalled)! What you have to decide is whether you need a 5G phone. In case you don't, iQOO 3 still has something more to offer — competition-beating hardware, so you don't need to upgrade for sometime. So, there you have it, the iQOO 3 has something to offer everybody. It's the new speed champ.
At a glance: iQOO 3
Processor: Snapdragon 865
Storage: 12GB/256GB (5G version)
OS: iQOO UI 1.0 based on Android 10.0
Display: 6.44 inch, 2,400x1,080 FHD+, Super AMOLED
Primary camera: 48MP + 13MP (telephoto, 20x zoom) + 13MP (wide-angle) + 2MP (bokeh)
Secondary camera: 16MP
Battery: 4,440mAh
Price: Rs 44,990 (5G) and the 8GB+128GB (4G) model is priced at Rs 36,990