iPad: The device that's becoming a friend for teachers
During the pandemic, teachers and students needed a gadget which could stitch things back together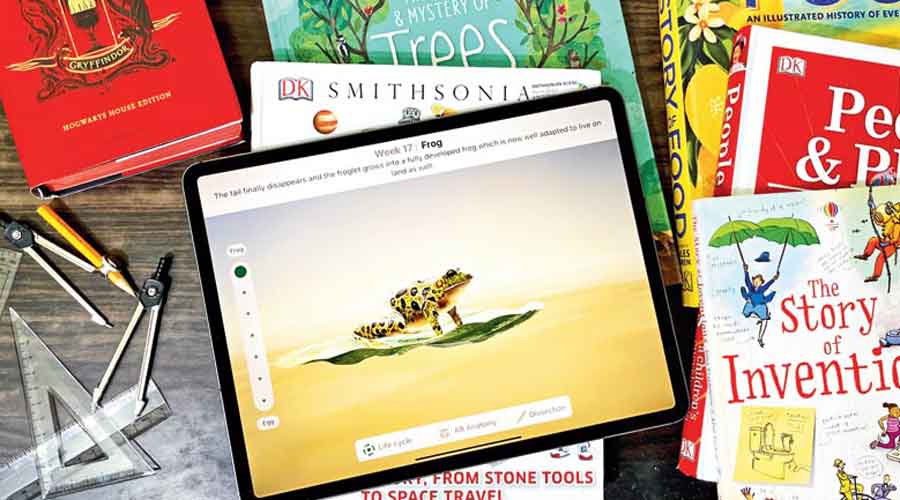 The iPad continues to dominate the tablet market and helping it is the demand from the education sector.
The Telegraph
---
Published 03.09.21, 11:08 PM
|
---
The pandemic has wrestled out of the hands of teachers the dense chalk that has been used for generations to write on the blackboard, only to be replaced by a digital pen. When student life came to a standstill in March 2020, repercussions followed — children soon forgot the routine of going to school, they stopped turning in their homework and stared blankly into the screen when simple videoconference platforms tried to restart the education system.
The pandemic has revealed our most essential tech. Teachers and students needed that one gadget which could stitch things back together. The iPad delivered. You may ask a teacher why other tablets didn't and the usual answer is they are slower, come with inferior screens and, most importantly, they just don't have enough native apps to make life easy.
According to a recent report by International Data Corporation, the iPad continues to dominate the tablet market for a good reason — it can deliver results to become the device of the pandemic and a good friend for teachers as well as students.
"Every day we have a fight, a fight to ensure students get their education," said Rekha Chari, who is the head of curriculum and head of advocacy and outreach at Mallya Aditi International School, Bangalore. She has been engaging with Apple products for eight-nine years and once the pandemic started, she ensured that not only students stopped losing out on class time but also introduced many teachers to a new way of delivering lessons.
"We have a bank of iPads and the first thing we did was give it to the students to access online education. In the second half of 2020 we even got our students broadband connections. The idea was to empower students and give them access to education," she said.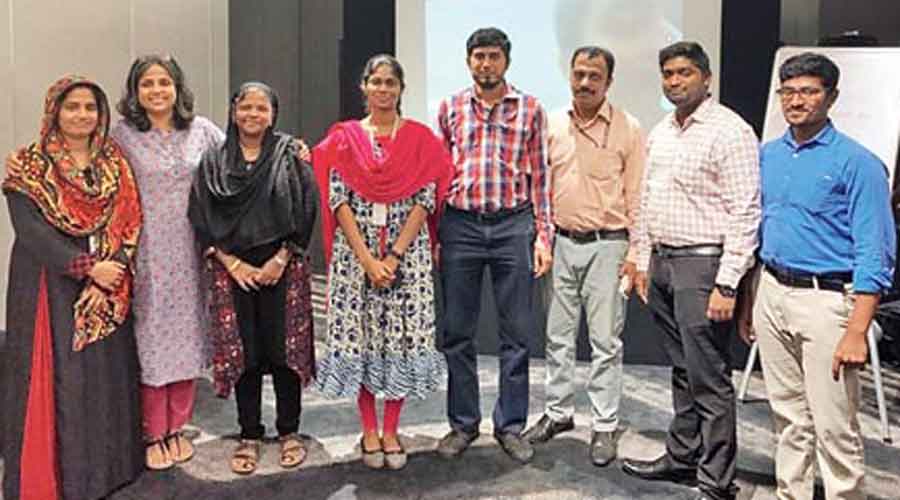 At first teachers of elementary and middle school warmed up to digital teaching methods and soon high-school teachers joined in. Once they attended a few workshops and training sessions, they didn't look back. "They now feel that there is no going back. Many teachers believe that their teaching has become more practical. A lot of them feel that they have benefitted from using technology," adds Chari.
The story — in some ways — is not very different for Paromita Sen, who after spending a year as a business analyst at a consultancy firm in 2013-14, joined Teach for India to explore a different facet of leadership. Soon after she joined The Akanksha Foundation in 2016 and worked with an Akanksha school. In 2017, she became the assistant school leader of the same institution and headed a lot of projects, especially the iPad project.
"Once we trained teachers on iPads, they could easily annotate, insert pictures, videos and so on into their lessons. iMovies is another popular application. Then there's Keynote. Attendance and submission was only 30 per cent in March 2020 but by the end of the end of the year it became 60-70 per cent," said Sen over a video call.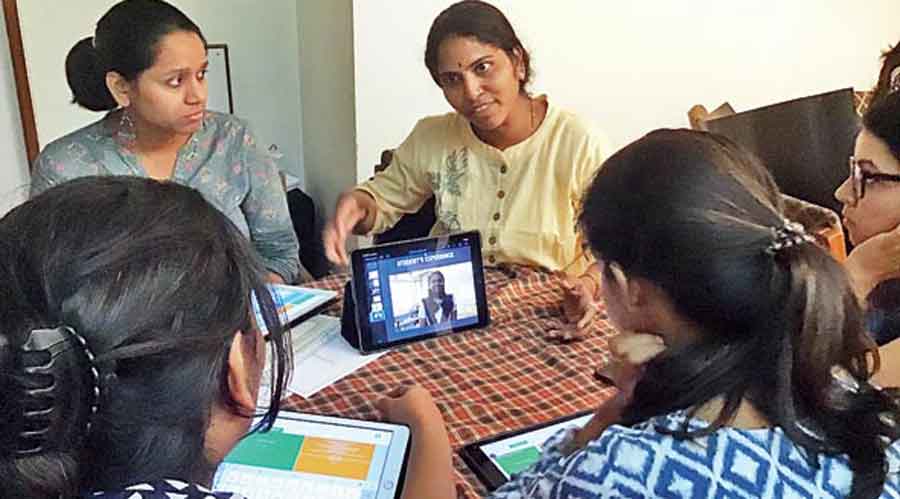 "We had struggled convincing everyone because many of them are used to blackboards. We showed them how to use the iPad. One of the apps that we had to teach was Keynote, which took a month. It was a difficult transition of mindset but teachers worked hard enough so that students get educated," she added.
'Now it's all digital'
Chari, who is also an Apple Professional Learning Specialist, has trained and supported teachers across many schools in India, across multiple boards including CBSE, ICSE, CIE and IB in leveraging iPads as a teaching-learning technological tool. She points out that the device offers more flexibility than others.
"You can use also use (education) platforms from Microsoft or Google seamlessly on the iPad. The biggest advantage is portability. The ability to use the Apple Pencil is huge. Teachers could correct everything on the iPad, submit and get feedback. In the early months of the pandemic, some high school teachers were a bit hesitant about the iPad but when they saw what middle school and elementary school were doing, they all opted for the device and the Apple Pencil. There's no longer a need to take pictures and post them for students. Now it's all digital."
Offering a different use case scenario is Sen. She spoke about a virtual student exchange programme with a school in Edinburgh. "Both schools selected students who were not very interested in studies and were not confident enough. The hypothesis was that there should be some growth in these students. The project involved knowing each other's cities. So our students used to write about Edinburgh, show what's there… the food and culture. And students there used to do the same for Pune.
The students started using Keynote, made short clips… they started voicing their opinions for the first time. At the end of the three months they even understood each other's accents. And their scores in English and social science increased 20-30 per cent, which is a quantitative score but confidence grew many folds," said Sen, who applied for the role of instructional specialist for iPads in 2019 and is currently working in the same role at Akanksha, helping school leaders and teachers adapt digital teaching methods using iPads across the network of schools.
The other big change that both the teachers have seen is more focus in students. "Students are submitting their assignments in a more organised way, in certain folders, and these can be archived. This also helps teachers with the planning process," said Chari.
You may say that the iPad has been your go-to device for a decade but that hasn't been the case for many teachers and students. Perhaps the feature about the gadget that's winning hearts among educational institutions is how easily a number of iPads can be connected together, allowing smooth functioning of classes. In case you are a teacher and want to learn more about the educational aspect of the iPad, try out the Apple Teacher programme, which is a free professional learning programme. The iPad's ease of use as well as value have been compelling enough for many teachers. What about you?