Intel-powered Nivruti Rai on AI and its future
Nivruti Rai and Intel go back a long way, 25 years to be exact when she joined as design engineer in 1994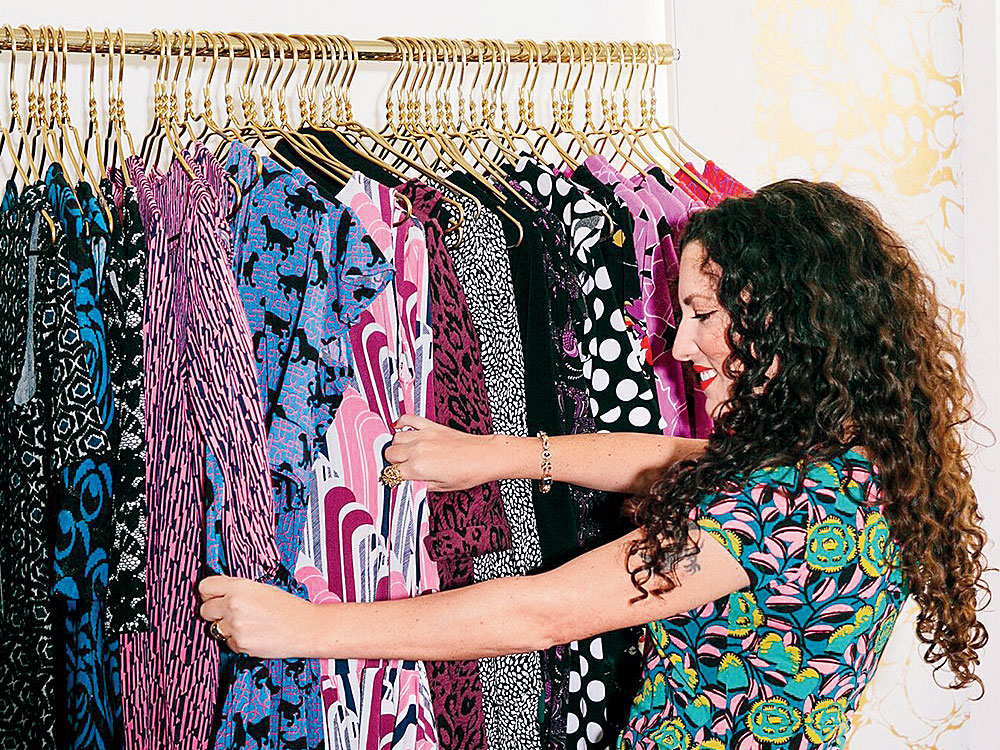 ---
---
We are pretty confused and worried about AI!
AI is something that has been around for a very long time; it's a very large umbrella… a machine that can do things smartly. What has changed is how AI can start working with human-like intellect. Machine learning is a technology that leverage human-like processing — like neural networks (CNN or DNN) — to work on large amounts of data. Within machine learning, there are sub-segments like deep learning and also brain-inspired learning. Any place where you leverage a large amount of data, you can create information and continuously learn; this is what machine learning is about.
You have used Excel and plotted data — not just with X-Y axis — to form curves. Machine learning is that in a very large multi-variate sense. Then comes a whole bunch of data that doesn't seem to fit in. What do you do? You change the lines to make it fit… and make it fit better and better, that is what training is. Then you use the trained model for inferencing.
Any real-life scenarios where AI solutions from Intel is being used?
Intel India has many engagements, one is external focus and the other is internal. In our external focused programmes, there are three things we are working on. There are 17 deaths happening every hour in India because of road accidents. Is there a way we can leverage AI and vision technologies to give drivers a few extra seconds to avoid collisions? We have partnered with IIIT Hyderabad to create the world's first public dataset of Indian driving conditions. We have made it open-sourced, so anybody from anywhere in the world can use this data to come up with traffic safety solutions. In fact, we just presented (three months ago) this open-source data at the world's largest Computer Vision conference (ECCV 2018) in Munich.
The second thing is more interesting. We have partnered with the governments of Karnataka and Telangana on what is called grey spot mapping. The governments have helped us put our systems in their vehicles. We are actually predicting whether at an intersection if an accident is highly likely or not and what is to be done to fix it — infrastructural solution, improved lighting or simply send out a warning to the driver. A black spot means an accident is highly likely and white is safe. Our goal is to plot entire cities and to train drivers.
We have also partnered with the central government — NITI Aayog — and the Tata Institute of Fundamental Research for a few things. If you look at AI-based start-ups that prevail, these are predominantly in China, the US and Europe. We are not there anywhere. Let's partner and create IP for AI. Second, creating an AI start-up requires a system and Intel can provide a lot of systems. If such a start-up requires very small form factors that can work with phones we have Movidius or for automotive focus there is Mobileye, for accelerators whose job is training and inference, there is Nervana….
What about in the agricultural sector?
In India, 45 per cent of the people are on agricultural economy but the produce is not enough. How can leverage technology in this space? Here's a data that'll shake you: One degree Celsius temperature change can impact produce by up to 7.4 per cent. And typically farmers don't have enough margins to absorb the loss. This means many are also unable to pay off loans. Intel is focussed on offering solutions for them.
And health?
India in the next several years stands to lose three-four trillion dollars because of poor health. One issue we are focussed on is breast cancer detection. Computer vision can see what on many occasions normal eyes don't see. Ninety per cent of the chemotherapies can be avoided.
You wanted to be a fashion designer. Is it a dream deferred?
I have designed clothes for myself; have embroidered for myself. And I truly believe that the fashion industry can leverage technology. Let me give you an example. In the US retail industry merchandise returns per year run into several hundred billion dollars. It is because when designers make clothes, they cut for an hourglass figure. To make small, medium and large versions all they do is just work around hourglass-figure designs but the shape remains the same. Not every body suits the hourglass; one has to look at different shapes. Different fabrics have different stretching capabilities. If a person is on the heavier side, some fabrics will stretch and just fall but some make it look worse by clinging to the body. AI and computer vision technology can address the problem, saving a lot of the losses. After I have some bandwidth, I can start working on things that I am personally passionate about.
You have been with Intel forever! You were working with the company in the US and only 14 years back you returned to India. What has changed?
I grew up a lot in India. The country has changed me as a human being and also as a professional. To tell you the truth, when I came 14-15 years ago, things were very different. We were not leading projects but supporting them, which is the case with many big MNCs. But we have matured a lot in the last decade and now we are creating and leading projects. Outside the US the one country that is now talked about is India. I have also seen that not only we have grown in terms of the number of people but also in terms of the kind of work we are doing and the impact we are making.
Most talks around artificial intelligence end with that one query: "What will happen to my job?" Sometimes we fail to perceive that technology is a tool that's supposed to be in service of greater ends, going beyond creating billionaires. AI could potentially be used in everything, from environmental research to health care, where people may be able to detect illnesses before complications arise, and even robotics companions.
"Already headway is being made. In Japan, technology is being used with women's undergarments to detect breast cancer. Jewellery can also be telling you something about the body parameters," Nivruti Rai, country head of Intel India and VP (Data Centre Group) at Intel Corporation tells The Telegraph.
Rai and Intel go back a long way, 25 years to be exact when she joined as design engineer in 1994. Designations changed and so did her work profile — circuit technologist, principal engineer (circuit technology group), vice-president (platform engineering group) to vice-president (DCG) and now Intel India country head. And during her tenure she has seen several disruptive technologies making headway, like blockchain, cloud computing and AI.
During our conversation she said that with the buzz around AI and machine learning (ML), one may think of these as recent developments but they, in fact, have a long history; now it has only become more pervasive as compute has become powerful and accessible, and storage very efficient. The company, for example, in 2017 announced the Intel Nervana Neural Network Processor (NNP), a chip modelled after the human brain. The company thinks it will help computers and AI systems make decisions based on observed patterns and associations.
At this year's Consumer Electronics Show in Las Vegas, the company also announced that it is working with Facebook to finish a new artificial intelligence chip in the second half of the year. The new chip is supposed to help with what researchers call inference or the process of taking an artificial intelligence algorithm and putting it to use, for example by tagging friends in photos automatically. Intel's processors currently dominate the market for machine learning inference.
"Outside the US, we are the largest design house; we are working on almost every key technology that Intel is invested in," she said.
We got to ask Rai a few questions around artificial intelligence and here's how the conversation went.