If you are new to fitness bands, Redmi Smart Band would be a good choice
The most impressive part of the fitness band is how it needs to be charged. There is no charger in the box. You don't need it.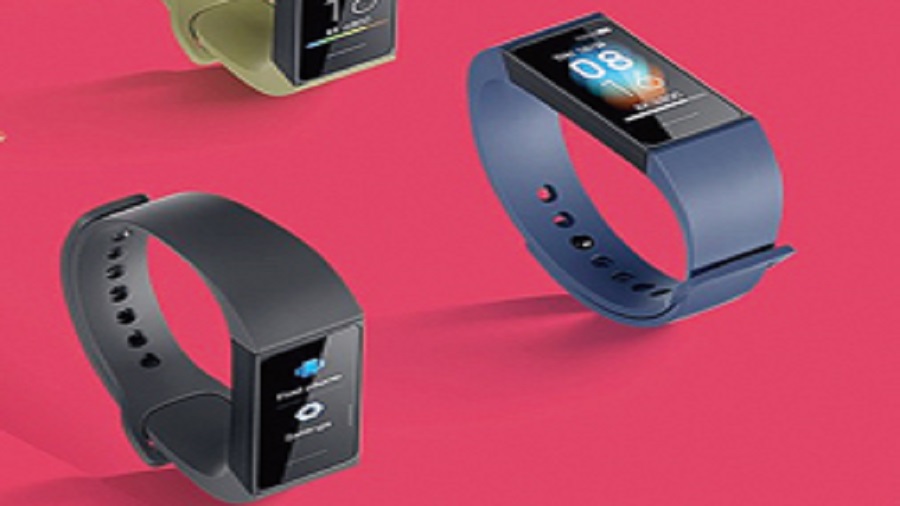 Redmi Smart Band
Sourced by the Telegraph
---
Published 11.09.20, 09:43 PM
|
---
However much smartwatches evolve, there will be a market for fitness bands. It's uncomplicated, offers basic readings and anybody who eyes a person wearing a fitness band knows it's about being fit and not showing off. Xiaomi's sub-brand Redmi has launched its first fitness band — Redmi Smart Band, which works as expected… well, almost.
Coming at the price of say a dozen cups of joe at a decent cafe, the spec sheet is a reasonable one — a 2.74-cm LCD colour touch screen, which is clear even under direct sunlight, round-the-clock heart monitoring, 5ATM water resistance and has a few fitness tracking features. The user can raise the hand to wake up the screen but the feature needs to be turned on using the Xiaomi Wear app. It works fine though it takes half a second.
There is a heart rate sensor at the back, which offers an accurate reading when compared to readings taken on a smartwatch. In the app's settings menu, the user can set the interval for heart rate monitoring but when a person is exercising — be it walking, running or cycling, the heart rate monitor comes on.
In way of looks, there is nothing out of the world. It's a plastic band which can washed as many times as one wants. Compared to the Mi bands, it looks a little off and not too premium. The screen is rectangular and has no rounded corners, which detracts from the looks. As for the touchscreen controls, nothing to complain about. Everything works just as it should.
The most impressive part of the fitness band is how it needs to be charged. There is no charger in the box. You don't need it. Pull the lower part of the strap and it comes off to reveal a USB connector. It's pretty neat as long as you are not scared of putting in a bit of force to pull the strap off. This need not be done often because the fitness band doesn't run out of charge easily, like for two weeks. Of course, if certain features are constantly used — especially heart rate monitoring — the figure decreases a little. The band doesn't have in-built GPS and it can ride on your phone's GPS, which gives a more accurate result during walking or running.
It's a perfectly fine fitness tracker no doubt. But the question is when something like the Mi Smart Band 4 is feature-rich, why would anybody like to save a few hundred bucks on a Redmi Smart Band? Perhaps it has more to do with the brand name. Redmi users will, I guess, would like to swear by a Redmi Smart Band. If you are new to fitness bands, this is a good starting point.
At a glance
Device: Redmi Smart Band
Weight: 13g
Water resistant: 5ATM
Screen size: 2.74 cm, 120x220 RGB
Charging time: Two hours; USB charging
Price: Rs 1,599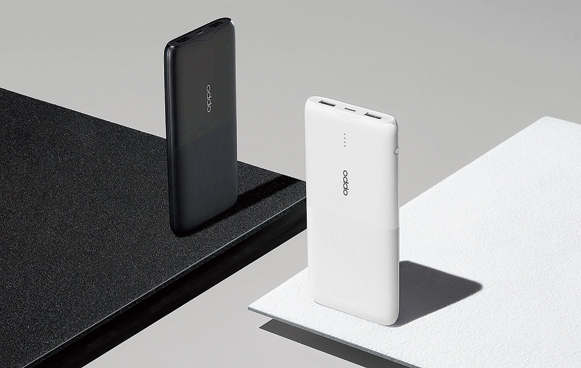 Power up
Videoconference, mails, YouTube… the never-ending action while working from home is draining battery charge on the phone. With family members working in every room, power banks are back in action and it helps to have a 10,000mAh option at hand.
Oppo Power Bank 2 not only offers 10,000mAh capacity, it also features 18W fast charging both for the power bank and the devices being charged. There is also a low-current charging mode, which is perfect for TWS earbuds or smartwatches. The power bank charges up in four hours with the Oppo 18W fast charger which a typical 5W charger does in 8.2 hours.
It comes with two USB Type-A ports and one USB Type-C port for connectivity. In the box is a two-in-one charging cable that helps you connect different compatible micro-USB as well as USB Type-C devices.
In way of looks, the power bank has a lightweight 3D-curved design, which is comfortable in the hand. On the side is a small power button while on top of the charger there is an LED indicator. The power bank is compatible with PD, QC and other mainstream charging protocols. There is also a 12-factor safety assurance that protects against over-heating, output short-circuiting, input under voltage issues and reverse charging issues.
Weighing only 273 grams and costing Rs 1,199, it can be a travel companion when that's possible.