Samsung's S Pen: the magic wand that every other brand wants to copy
This year Samsung has managed to reduce the latency on the S Pen stylus to 9ms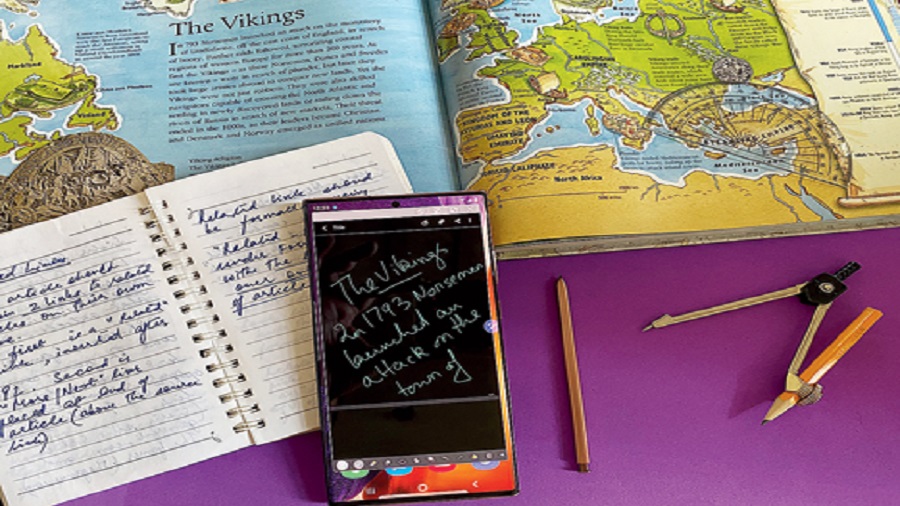 ---
---
Few brands have kept faith in the stylus like Samsung and, in the process, the company has fixed note-taking to a great extent. Some type out important notes using Google Docs while others jot down on paper and even on the backs of napkins. The South Korean electronics giant has given users a neat way of writing or doodling straight on Galaxy Note smartphones or Galaxy Tab devices and, of course, arranging them neatly.
The stylus had no place in Steve Jobs world ("Who wants a stylus? You have to get em', put em' away. You lose them. Yuck," the man said in 2007) but in 2020 even Apple wants to make its Pencil stylus standout.
This year Samsung has managed to reduce the latency on the S Pen stylus to 9ms. We inboxed a few questions to Samsung about what makes the S Pen a magic wand. Here's what Sally Jeong (vice-president, head of framework R&D group, Samsung Electronics) has to say.

Last year was about Air Actions. This year you have expanded on the features by adding things that would be more commonly used, like 'anywhere' actions. What were the challenges of incorporating the new actions?
Since the initial launch of Air Actions, which was enabled by BLE (Bluetooth Low Energy), we have had great feedback on the experience with many users asking how we could expand it in future devices. We saw the opportunity to enhance the experience by introducing five new 'anywhere' actions… gestures in the Note20 series, making touchless navigation even simpler and providing even more personalisation and control in the signature S Pen experience. These gestures enable you to navigate your smartphone faster and easier than your finger, no matter which app you're using.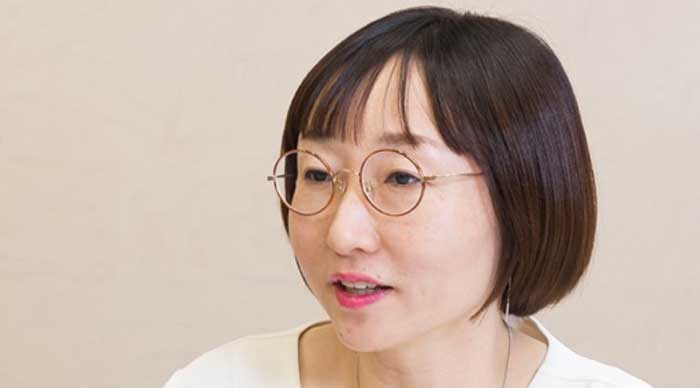 The biggest challenge was actually when we first adopted BLE for the Galaxy Note9. Due to S Pen's slim and small body, the battery capacity was limited and we needed to determine how to increase usage time.
Working with PICs of H/W, S/W and the Bluetooth (combination of hardware, software and Bluetooth) we determined that we needed to control the 'connection interval', which is a signal between the device and S Pen enabling them to recognise each other and keep connection. The shorter the interval, bigger the battery consumption. To address this challenge, the team increased the interval connection when the user is not using the BLE feature — when the S Pen is stored in the device — to enhance battery life
For the new Note20, 'anywhere' actions the biggest challenge was in making sure the S Pen recognises each of the five unique gestures and associates it with the correct action. This required making UX improvements for better recognition as well as providing clear instructions for users in the tips and tutorials to help them effectively use the feature.

The biggest change seems to be the reduction in latency rate and that too by 80 percent. How does this open up the S Pen to other activities?
Our goal with Note has always been to provide the truest pen-to-paper writing experience possible in a digital format. This is not an easy ambition, however. Latency is the biggest challenge, and we're proud that the Note20 Ultra offers the lowest latency yet. The pen speed is optimised through quick screen refreshes enabled by the Note20 Ultra's industry-leading 120Hz, dynamic AMOLED 2X display, which enabled us to reduce pen latency by 80 per cent. The accuracy of coordinate prediction is also improved based on deep learning across millions of user samples, including fine print patterns. This is powered by machine learning, which included learning more than one billion coordinates, and applying advanced AI technology.
These enhancements were made possible through the collective efforts of a dedicated S Pen and Samsung Notes task force team —across application development, system platform development and tablet product planning — with each teams providing their unique expertise to ultimately improve pen prediction and decrease latency.

Since Samsung and Microsoft are working together, what kind of role does the S Pen play when it comes to features resulting from the collaboration?
Thanks to our expanded partnership with Microsoft, Galaxy Note20 maximises productivity by enabling users to work effortlessly between their smartphone and Windows 10 PC. This was made possible with an upgraded Link to Windows experience with Galaxy Note20 which allows users to work effortlessly across their phone and Windows 10 PC so they can easily receive calls, texts and notifications on the PC, copy-and-paste texts and drag and drop files between devices, and access mobile apps from the phone directly on Windows 10 PC. Seamless integration with Microsoft 365 apps means users can also automatically sync notes from Samsung Notes to their OneNote feed in Outlook or OneNote as an image.

There is a huge opportunity for the S Pen to make the Galaxy Tabs very powerful creative devices. What can we expect the S Pen to do for the Tab S7 and S7+?
The S Pen also lets you control your Tab S7and S7+ at a distance. Using specific actions in any screen with S Pen, you can create Air actions such as Back, Home, Recent, Smart Select and Screen Write. The Galaxy Tab S7 also features a magnetic strip to hold your S Pen, so you don't have to waste time worrying about where you set it down. Most of all, the expansive display of Galaxy Tab S7and S7+ will give you even more opportunities to explore and play with S Pen. All-new Samsung Notes, Clip Studio Paint, Noteshelf and Canva applications optimise the usability of the S Pen on the new Galaxy Tabs, whether you're using it to work or to play.

How closely does the S Pen now resemble a real pen compared to what Samsung had introduced in 2011?
We've made efforts to deliver a more intuitive S Pen experience on Galaxy Note20 to enable faster and more fluid writing so users can be more productive without losing their unique penmanship. Our first Note device featured an S Pen with a pen-tip diameter of 1.6mm and 256 levels of pressure sensitivity. Since that time we've continued to evolve the S Pen experience based on user feedback and to decrease latency. For the Galaxy Note20, the S Pen features a pen-tip diameter of 0.7mm and 4,096 levels of pressure sensitivity.
In addition to diameter and pressure sensitivity updates, the team has worked to improve the grip feeling by making important incremental updates to the pen design for the past decade. Thanks to deep-learning technology, advanced AI and Galaxy Note20 Ultra's 120Hz screen refresh rate, you can enjoy faster and more fluid writing with decreased latency for a true pen-to-paper experience.