India has more than 1.5 million schools and more than 260 million enrolments, according to a 2018 report. Needless to say, the impact of Covid-19 on the sector has been immense but tech offerings from one company has been immense — Google.
To help parents, students and educators, Google India has launched YouTube Learning Destination, which contains resources across a wide spectrum. And to enable teachers and educators to get the support they need to begin teaching remotely, it provides training and tips through the 'Teach from Home' hub.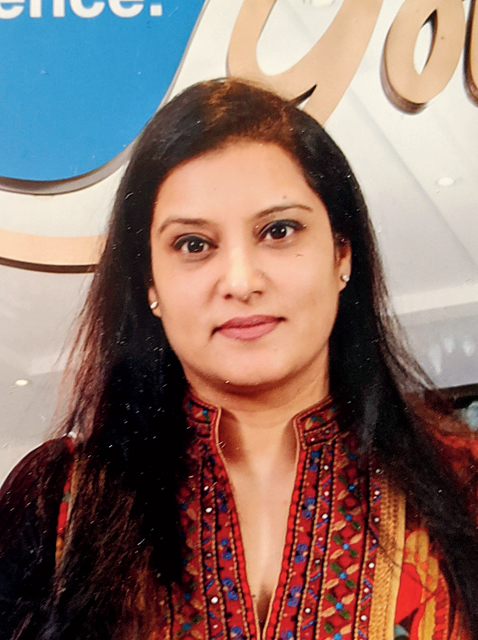 Bani Dhawan Sourced by the Telegraph
The Telegraph found out from Bani Dhawan, head of education, South Asia, Google, about the developments.
Some aspects of 'Teach from Home Hub' were obviously under development before the pandemic. What was the idea behind it and how did the outfall of the pandemic shape up the hub?
While the need for students and teachers to stay connected online has always existed, it came into sharp focus when teachers and students were forced into the confines of their homes, due to country-wide lockdowns.
The idea behind the hub was to enable teachers and educators to get instant access and know-how on how to use G suite for education tools and resources and ensure they are able to maintain continuity in teaching. Since the Covid-19 outbreak, the hub has helped teachers, schools and parents to be better informed about the digital tools available to them for teaching and how to use them.
What kind of content is available on the hub and what kind of tools do teachers have at their disposal?
The Edu Hub comprises a collection of resources that enable distance learning, especially in the context of remote learning and home isolation.
We also launched a dedicated 'Teach from Home' page that serves as a primer to get started with remote education, and is also available in Hindi and seven additional languages, including Tamil, Telugu, Malayalam, Kannada, Marathi, Bengali and Gujarati. This hub is targeted to help…
Teachers: by sharing with them information on how to conduct video classes, how to make presentations and materials for sharing with their students and how to assess the students' learning capacity through assessment in a distance learning scenario. Google Classroom is part of G Suite for Education that helps teachers create and organise assignments quickly, provide feedback efficiently, and communicate with their classes easily. An educator can launch quizzes from Google Classroom, lock the screen remotely, and curate Android apps and videos for a more personalised learning experience for students. Google Classroom can be used for assignment submissions, attending teacher sessions, and all assessment-related needs. Meet has been integrated with Google Classroom for a seamless and safe video-learning experience. We have rolled out free access to our premium Hangouts Meet video-conferencing capabilities to all G Suite and G Suite for Education customers globally until September 2020.


Schools: We have shared how to sign up for a free G suite license, how to configure the setup for IT administrators and providing free technology training. G Suite for Education core services include Gmail, Drive, Calendar, Docs, Sheets and Slides, Forms, Jamboard, Sites, Hangouts Meet, Groups and Classroom.


Families: We have shared various resources like Socratic, Read Along, Google Arts & Culture, Kids safe Apps on Play Store and promoting digital well-being in times of increased screen exposure.
How did you gather the material that forms the heart of YouTube Learning Destination? And how reliable is the information that's being shared?
The content on the YouTube Learning Destination has been designed and curated to bring users the highest quality supplemental educational content on YouTube. The highly engaging content spans subjects such as STEM, language arts, general knowledge, humanities and so on. The Learning Hub is designed to have a broad appeal to the homebound student population and provides both evergreen supplemental academic content and celebrates relevant tentpole moments (like Maths Day, Earth Day, Teacher's Day). Since the launch in April, we have been hard at work to refresh the content on the 1st and 15th of every month, and we have expanded content in regional Indian languages, including Tamil, Malayalam, Marathi, Kannada and Bengali.
Now 700-plus edu and learning channels have over 100K subscribers. We've seen the average daily views of videos with "homeschool" in the title increase over 120 per cent globally since March 13, 2020, when compared to the average daily views for the rest of the year. And since January, views of videos containing "study with me" in the title are over 50 per cent higher (compared to the same period last year).