Public preview of Android 12 beta officially released
A look at all the phones which are getting this from the Pixel series to OnePlus 9 to Xiaomi Mi 11 Ultra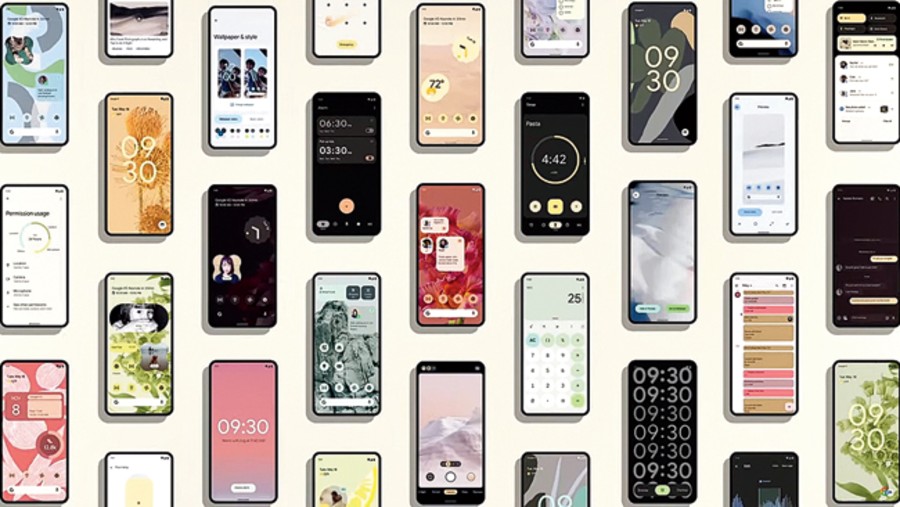 Android 12 public beta is here and it features a number of design changes.
Pictures:Google
---
Published 20.05.21, 12:44 AM
|
---
Android 12 looks promising and when it lands on your phone sometime this year (currently in public beta), you will be amazed by the design changes. During its annual Google I/O event, a few game-changing technologies have been showcased. More importantly, the company has shared that their flagship operating system, Android, now powers over three billion devices worldwide. That's a substantial increase from the 2.5 billion devices reported in 2019 and the 2 billion shared in 2017. Here's the low-down.
New wardrobe
The Android operating system is getting its biggest overhaul in years with a completely different look. There doesn't seem to be a big difference in how you interact with apps, the homescreen, quick settings or the notifications bar. Yet, at a glance, it looks like a completely different UI because of the big buttons and bubble sliders. Among the most interesting changes is courtesy Material You. It's interesting and important. The name implies focusing on making Android more personal than ever. For example, while applying a new wallpaper in Android 12, the system will ask if you also want a theme based on the colours in the wallpaper. Or, while applying a photo as wallpaper, there are times when the clock is not visible properly. Android will be able to analyse everything and using AI, it can run a colour theme throughout the system, changing the way, say, the notification shade and lock screen look like.
Then there are subtle changes that may make a big difference, like if there are no notifications on the lock screen, a biggish clock may appear on the always-on display with the colours based on the theme running through the system.
Google is also fixing the widget system, which needed a boost for quite some time. For example, when you move a widget around on a wallpaper, it can change the background colour so as to not merge with the picture immediately below it. There is also more animation than before through the system, like a light play across the screen when you unlock the phone. Hopefully, it will not give way to jitters while using the OS.
But it's not just about looks; there are more privacy features. Here's an example. When the camera and mic are being accessed, a little green dot appears on the upper-right of the screen, plus there two new toggles in Quick Settings to turn off the camera and mic at system level, which means if an app tries to turn it on, you have to grant access otherwise it will be just a black screen and silence.
For those worried about location access, here's something helpful. Besides the options to grant one-time access or when an app is open, there will be options for granting "approximate" and "precise" locations. With the former, your exact locations can't be traced but it's enough for, say, weather apps to offer relevant reports. Heading over to the Privacy Dashboard will give you stats about how many times the mic, camera and location features have been accessed in a period of 24 hours, besides the timeline for each.
In case you want to experience Android 12 beta, a lot of Pixel phones will support it but remember the OS can be buggy and there is a chance you may lose some data while restoring back to the old system. There are also a few other select devices — from Xiaomi, Asus, Vivo, OnePlus, Oppo, Realme and more — that are eligible for Android 12 beta.
A bigger question is: How many of the Android-based phone manufacturers will ultimately be successful in delivering the final version of Android 12 on most of their devices before Android 13 comes through? Yes, there has been an improvement in the way updates are getting pushed but it's still miles behind iOS.
Wear it like Tizen
The second biggest change comes in the way of a collaboration between Google and Samsung. Year after year, the South Korean company delivers quite a few good smartwatches that run on Tizen while Google's WearOS somehow hasn't grown much over the years. Together, they are hoping to take competition to Apple watchOS.
Though we are not sure of the final name the collaboration will result in a hybrid OS, which is expected to take advantage of Samsung's top-notch built-in health, fitness tracking and navigation features. Not much is known about the final looks of the UI but some renders show a few navigation changes, like a double tap of a physical button on the watch case allows users to switch between current and previous apps (for example, a Spotify dashboard and a Starva workout session). Users will be able to customise the carousel of Tiles to make your favourites easier to reach.
What happens to those who already own Tizen OS based Galaxy smartwatches? Samsung has announced that it will provide "at least three years of software support after the product launch", which is a substantial amount of time.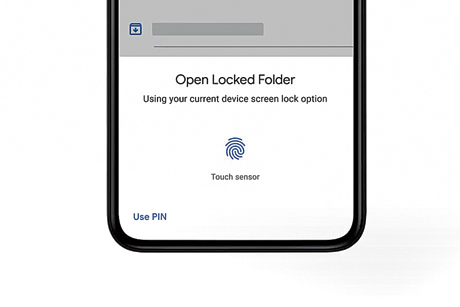 Lock it up
If you want to hide the photo of a dog you are planning to get for the kids, it's time to hide it. Users will have access to Locked Folder in Google Photos, which can be password protected. It's a simple feature. Choose the images you want to protect and add it to the Locked Folder, which can be unlocked via the Google Photos app using a PIN or the fingerprint sensor. These are images that won't appear in the Photos app while scrolling through the feed and they won't pop up when you are using other apps on your phone.
Another cool trick on Google Photos involve taking two similar images with your phone's camera and allowing the app to animate them, which is made possible through machine learning that can synthesise movement between two shots.
And let's talk to Pluto
That Google is the best when it comes to understanding natural language is an understatement. The company has announced LaMDA, which will change the way we interact with AI assistants… allowing them hold long, "natural" conversations. Still in its early days and not yet perfect, Google CEO Sundar Pichai has showcased two short conversations that have been conducted with the technology. In one conversation, LaMDA answered questions while pretending to be Pluto while the other was in the form of a paper airplane.  The model was able to refer to facts and events without any delay. Though LaMDA isn't live in any products at the moment, but Google is expected to use it in products such as Assistant, Search, and Workspace.
Beta testing?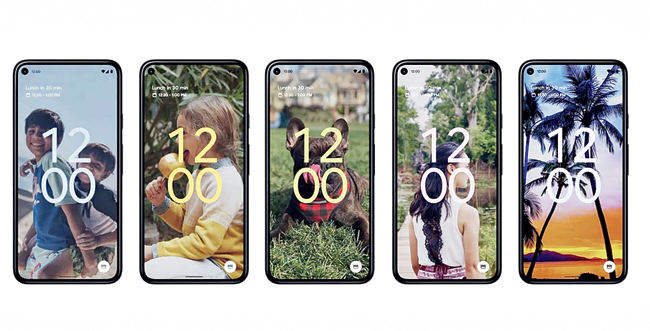 In case you want to experience Android 12 public beta, the Pixel phones that are supported are Pixel 5, Pixel 4a, Pixel 4a (5G), Pixel 4, Pixel 3a, Pixel 3a XL, Pixel 3 and Pixel 3 XL. The company has said that it has partners that will also release the first beta of Android 12 for some devices. The list includes OnePlus, Oppo, Realme, Xiaomi and Asus.
At the same time, be careful as Android 12 beta can be too buggy and battery life may not be great.