Goodbye Houseparty. Hello metaverse
The platform allowed users to virtually drop in to video chatrooms with friends, something that interested people globally and there have been reports of 50m sign-ups in one month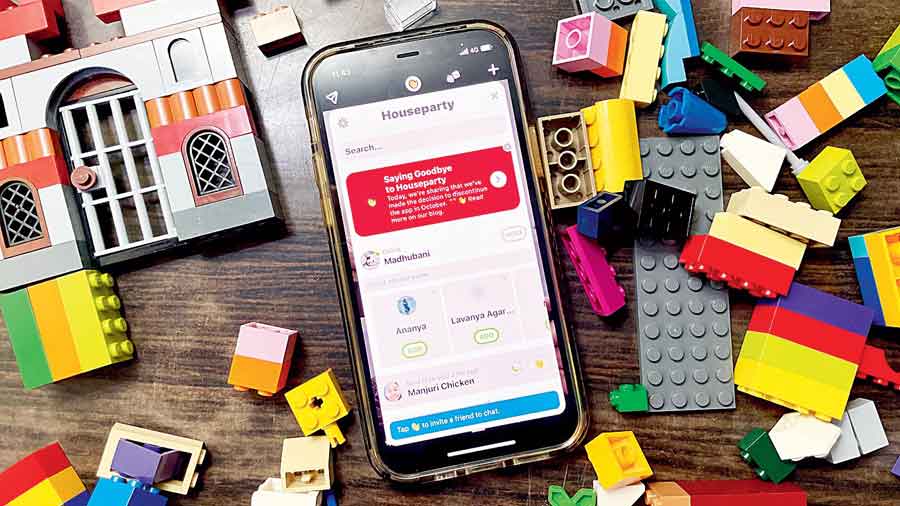 Existing users of Houseparty can continue on the app till October.
The Telegraph
---
Published 23.09.21, 12:31 AM
|
---
It was nice knowing Houseparty, the video chat app that made many rejoice through the early months of lockdown. Come October, Epic Games will shut down the group video chat app. Though the app has been removed from app stores, people who already have the app are able to use it until the service is fully shut down next month.
The platform allowed users to virtually drop in to video chatrooms with friends, something that interested people globally and there have been reports of 50m sign-ups in one month. Owned by Epic Games, the same company that makes Fortnite, it was integrated into the popular game last year, allowing users to hold video chats while playing.
"We do not take the decision to discontinue the app lightly. The team behind Houseparty is working on creating new ways to have meaningful and authentic social interactions at metaverse scale across the Epic Games family," Epic Games has said.
The app also had its share of tough moments, like when it was faced by an unproven social media rumour, claiming the app caused users' other online accounts to be hacked. The company fought rumours well by offering a $1m reward to anyone who could prove it. The reward went unclaimed.
But the shutdown means more focus on other interesting areas. Earlier this year, Epic Games raised $1 billion in a round of funding to support its vision of building the metaverse, which is something Mark Zuckerberg and Facebook have been speaking a lot about.