Garmin's smart timing
With smartwatches, Garmin has taken the right direction to become much more than just a navigation expert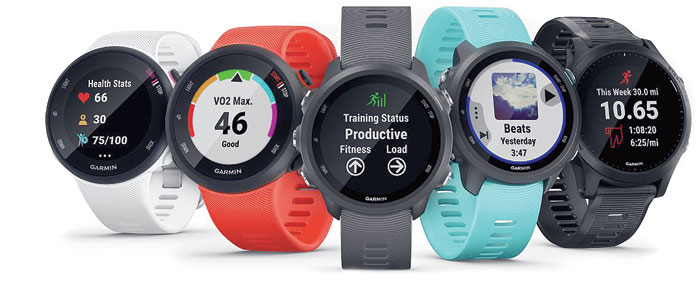 ---
---
Chances are you keep tossing fitness trackers and smartwatches into the junk drawer because it's difficult to spot that one device which can be your coach and health monitor over a long period of time. There is the Apple Watch, which no doubt taught the tech industry to flirt with style. The Samsung Gear series is full of frills. But what about something that suits triathletes while making a style statement? For them there is Garmin. Yes, it's the company that pioneered the market for navigation devices for cars.
But unlike its competition, they have been making smartwatches for long. And unlike its competition, Garmin has outsourced nothing. The Kansas-headquartered company comes up with devices that attract the likes of businessman Richard Branson, long-distance runner Steve Way, singer Britney Spears and iconic golfer Greg Norman.
The Telegraph caught up with Ali Rizvi, national sales manager of Garmin India, to talk about the brand and its latest releases in India.
Setting Garmin apart
Garmin is the only company that manufactures its smartwatch in its own factory. We don't outsource. For example, the optical heart-rate sensor is very important in a product and we have our own heart-rate sensor. Most companies source it. We have invested heavily into this. And our watches are made in-house. We do this to have an extremely low fault ratio; our global fault ratio is .02. This makes our products superior. Outsourcing can save cost but we believe in superior quality.
India as a market
India is a big market. For the US, people out there have a better understanding of preventive measures. One good trend (in India) I have noticed in the last two years is preventive health checkups. This means we are going the same way (as those in the US). People now understand the benefit of yoga and brisk walks better.
No taking sides
The Apple Watch is restricted to the Apple ecosystem. But what you need is a smartwatch that's compatible with Android and iOS. We are equi distance to iOS and Android. The customer can move around platforms depending on market trends while our smartwatches remain steady on the customer's hands.
Setting standards
Garmin has been doing this since 2003 while people have been talking about smartwatches only in the last few years. On the smartphone, the camera has become the most important aspect of a phone; previously it was the screen size. Similarly, there has been a transition in smartwatches. When it started off, it was just like a pedometer — it had three axes, so while driving it would assume you were walking/running and when you would end driving, you may have, according to the watch, taken 5,000 steps! Soon came nine axes, which could differentiate better between activities. Now people are moving from smart bands to smartwatches and more and more features are coming in.
One big differentiator is battery life, which for an Apple Watch is around a day. For Garmin, it is a minimum one week. Charging everyday can be a pain.
The other big differentiator is stress monitoring. People are sitting for long hours. But if one's heart rate increases too much, our watches can tell that you are in a high-stress zone. And the watch gives you breathing exercises to control the condition.
Another feature on our device is the Move Bar. When you are filing an article, you can be stationed at one place for two or three hours. If you're sitting for more than, say, two hours, the device would vibrate and tell you to take a short break. It is not just about exercising once each day. You have to take constant breaks.
Real vs Fitness age
If you ask a person his age, he mentions a figure without thinking of his fitness age. The two are different. Fitness age depends on the condition of one's heart, oxygen level and stamina. If you use our devices for two weeks, it will tell you your fitness age. I am 39 but as per my fitness age, I am 37.
Talking of fitness, we have launched Coach, which is free of cost. Say you don't run often and you want to prepare for a five-kilometre run. Straightaway you won't go for the long run. First you will do warm-up exercises and then start with, say, one kilometre. We have customised plans for the user and it's sent straight to your watch. Software is something that needs to be customised. We present the data in a graphical form, so the customer understands it and is able to use it.
A lot of people in India have started understanding the importance of being fit and thus the demand for smartwatches. The country is home to the highest number of diabetics.
Being a health device
You may have heard of many companies offering ECG and things like that on their products. Garmin would do it only if it is globally approved. Currently, the ECG that's being provided on smartwatches from certain brands has not reached a good level of accuracy. Many from the medical fraternity have objections. Putting a sensor on the watch is easy but we are a responsible company. Unless a sensor is accurate, we will not put it on the device.
A feature we are proud of involves SpO2, which is basically the volume of oxygen level. It's a sensor. It tells you the oxygen level in your blood. When you are climbing an elevation or during training, your volume of oxygen level may come down drastically. The sensor tells you to take precautions.
For triathletes
In India, Ironman is happening for the first time in Goa in October. Our Forerunner 945 is suited to triathlons… it's a cycling, swimming and running watch. Most people who go for Ironman have to train for a long time and it's a tough event. And the 945 has launched at the perfect time; it has the best battery life. You don't want to go for a watch on which the touchscreen is erratic or the battery life is not enough. You need something solid. The response to the 945 has been great. The Forerunner 245 is also a triathlete watch with a good battery life and it's super-light.