Galaxy Watch Active2 4G is fashionable, flexible and fun
It is something you would fall head over heels for if you are the sporty kind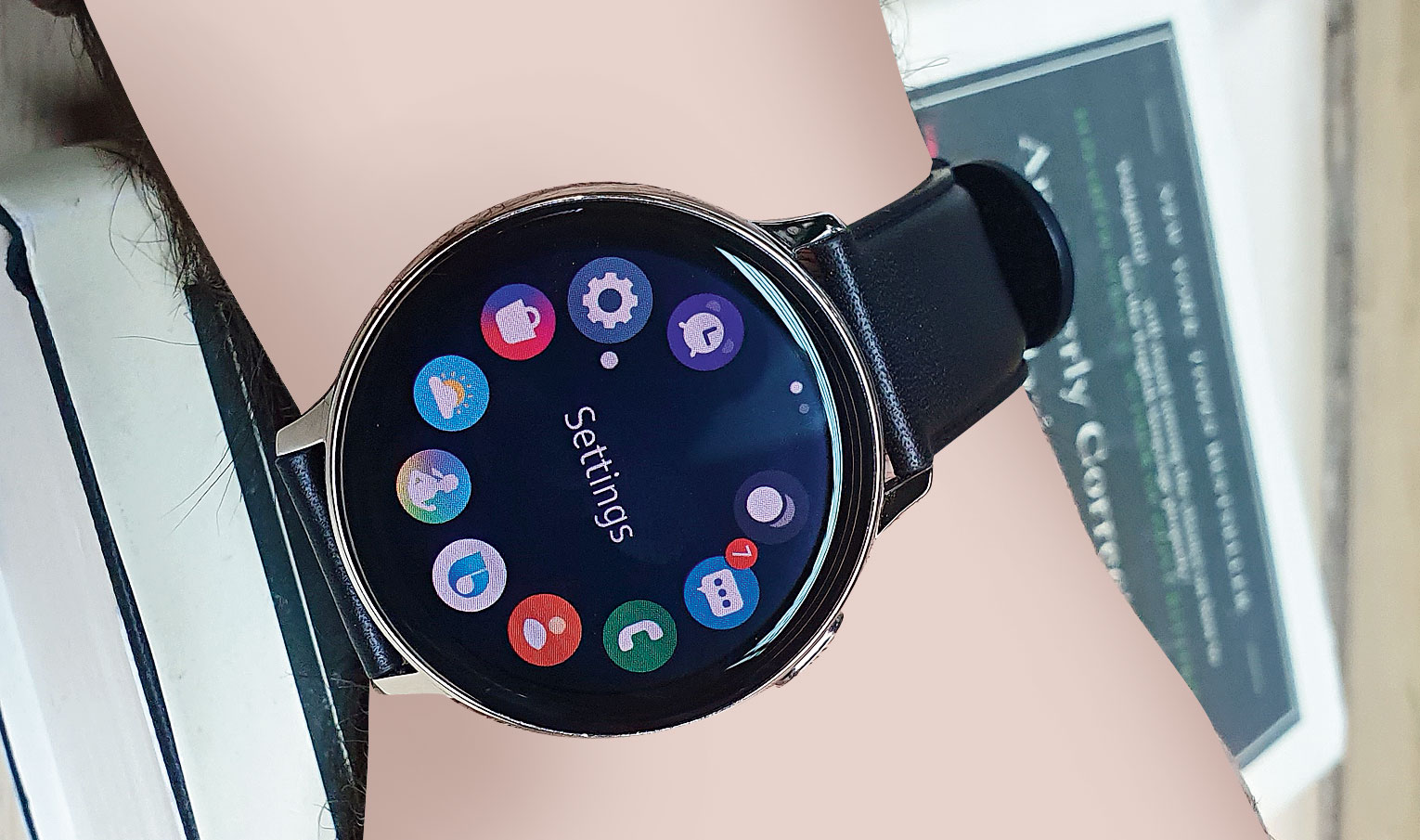 Samsung Galaxy Watch Active2 4G gives you freedom to roam without your smartphone, while still able to take calls, receive messages and get notifications on your wrist.
Picture: The Telegraph
---
Published 05.01.20, 06:31 PM
|
---
The idea of the smartwatch was not to crush the Swiss watch industry. It has simply given us a way to stare less at smartphones. Face it, each time the phone leaves the pocket for its owner to read time or a message, time is wasted while suffering thumb-scroll fatigue going through social media feeds or playing games. Smartwatches have improved drastically to offer a buffet of ways to complete some of the everyday tasks one would usually do on the mobile.
Months after the arrival of Samsung Galaxy Watch 4G in India, the South Korean company has introduced the Galaxy Watch Active2 4G, which is something you would fall head over heels for if you are the sporty kind. But there is more.
The design
There is no easy way of saying this — the Active2 4G is lightweight, sleek, comfortable and has enough battery power to last a few days. Ditching the physical rotary bezel has not only allowed a lighter design but a sporty look, which encourages the user to keep moving. There are two physical buttons on the right side — one works as a back button and the other takes you to the apps. On the left, is the speaker grille. The 1.4-inch Super AMOLED makes reading time and messages easy while at 42g, one doesn't feel anything weighing down on the wrist even after a day's wear. If you are used to using a smartwatch with a bitsy screen, the Active2 4G would be wow. It may come across as unassuming but its clean lines make it standout.
Functions
Of course, you can use this watch with any smartphone but it makes a lot of sense to pair it with a Samsung smartphone because that allows things, like connecting to the SmartThings account, recharging it on the flipside of your Galaxy S10 or Galaxy Note10 and customising the watch face, say, with a picture of yourself.
The haptic click-through screens are obviously replaced with touch and after five days of heavy use, there have been zero fails. There are plenty of screens, which you quickly swipe, plus there are a number of widgets to choose from and these add to the number of screens you can go through. We went with a simple watch face, which made moving between screens easy.
Connectivity
Before coming to the fitness bit, let's talk about the watch's high point — 4G. It comes with e-sim connectivity, meaning you can stay connected with anyone and everyone even without having the phone around. Yes, you can even make and take calls. The sound is crystal clear. Like we mentioned, this would be the year when you look at the phone fewer times for obvious activities — reading time, calling, checking messages and so on. Watching a short video clip? Check. Social media? Check. Spotify? Check. All you have to do is set up and pair your smartwatch with your smartphone once. And we would recommend you go for Samsung Galaxy Buds, which is wireless and just perfect for your phone and watch. The only gripe we have against the device is voice assistant Bixby, which the company needs to tweak further to understand Indian names better.
Fitness
There are eight sensors on the rear side, offering greater accuracy to reading the heart rate and it works well. Even after a jog on bumpy Indian roads, the degree of accuracy is spot on. There are enough tracking options on the watch to help you achieve your fitness goals. The sensors can accurately track up to 39 distinct activities with auto tracking for popular activities such as walking, running, cycling, rowing, elliptical trainer, dynamic workouts and swimming. When it comes to the sleep tracker, the readings are fairly correct.
Battery
This is one area that Samsung has upped the game drastically. Even with high brightness level, always-on AMOLED screen and using the device to record sleep, getting about two days out Active2 4G is easy.
Verdict
All that one can expect from a smartwatch is on the new device in a smaller package and with two days of battery life. Further, it goes well with almost any number from your wardrobe. Dress up or dress down, three Fs define Samsung Galaxy Watch Active2 4G — fashionable, flexible and fun.