For audiophiles, here's a moment to cherish
An important milestone has been reached by Apple Music with the addition of lossless audio to its entire catalogue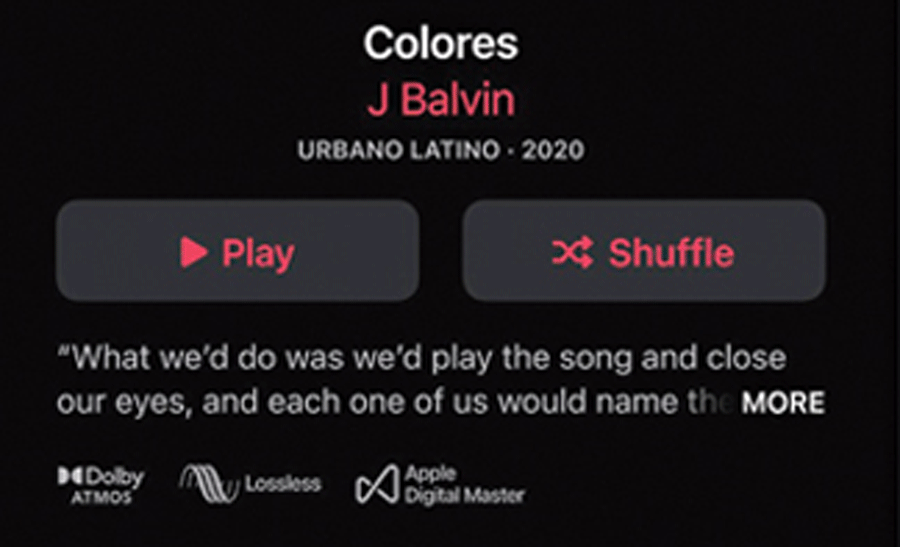 ---
Published 19.05.21, 04:03 AM
|
---
It was just a matter of time. An important milestone has been reached by Apple Music with the addition of lossless audio to its entire catalogue.
The implications are two-pronged. First, this is an important moment for the next generation of music streaming as lossless audio brings to life every instrument in a track. Second, we can expect some innovative headphones in the coming months.
From next month, Apple Music is adding spatial audio with support for Dolby Atmos. And, of course, users will be able to listen to more than 75 million songs in lossless audio. Yes, 75 million songs and that too at no additional cost.
If an over-the-top analogy is allowed, it may turn out to be like the experience of watching a film sitting on a recliner chair in the best movie auditorium around town. With spatial audio there is an effect of enjoying audio coming from all around the listener. With Dolby Atmos what you get is more than the standard two-channel stereo. It's an immersive sound field and the placement of musical instruments and vocals can be in front, behind, or above the listener.
Lossless audio means 75 million songs will be available in CD quality (16-bit/44.1kHz) or hi-res (24-bit/48-192kHz). It is playable natively on Apple devices.
J Balvin, the man behind hits like Mi Gente, Ginza and 6AM, said: "Hearing myself and my music in Dolby Atmos for the first time, it was just crazy, it blew my mind, it's indescribable. I think fans will really love this new experience."
Spatial audio is enabled by default on hardware that supports Dolby Atmos, such as AirPods and Beats headphones with an H1 or W1 chip as well as the built-in speakers in the latest versions of iPhone, iPad, and Mac.
But do remember that you need a lot of data to stream lossless audio. You may even end up with a song that requires 250MB!
Nonetheless, it's time to enjoy the music of Ariana Grande, Maroon 5, Kacey Musgraves and The Weeknd just the way they intended it to be heard. Spotify, we are waiting for your move.
Lossless champs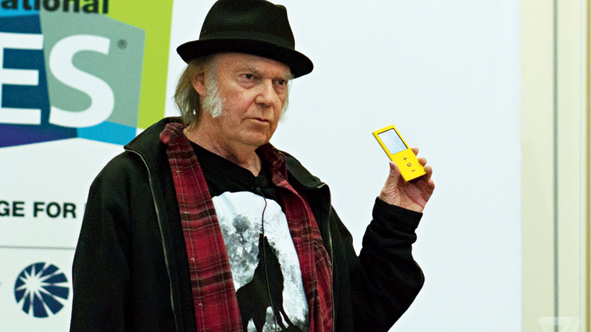 Among the firsts to popularise high-fidelity streams have been Neil Young's Pono player and Tidal, the artiste-owned music service, which Jay Z owned for a few years. Young's Pono was unveiled in 2014 with a Kickstarter crowdfunding campaign to raise $800,000.
The listing came with an accompanying video in which stars/friends such as Tom Petty, Elvis Costello and David Grohl showered praises on the Toblerone-shaped Pono player. As for Tidal, Jay-Z recently sold his majority stake in the music streaming service to Jack Dorsey's Square.